Installing Suse Pro 9.3 (page 4)
Home users won't need to worry about this screen.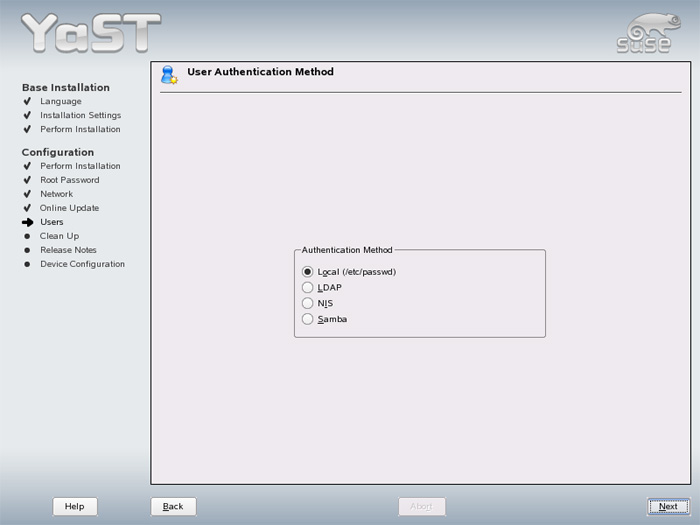 Here is where you choose a user name and password. You can choose to "Auto Login" but I don't recommend it. To add yourself to certain groups click on "User Management"...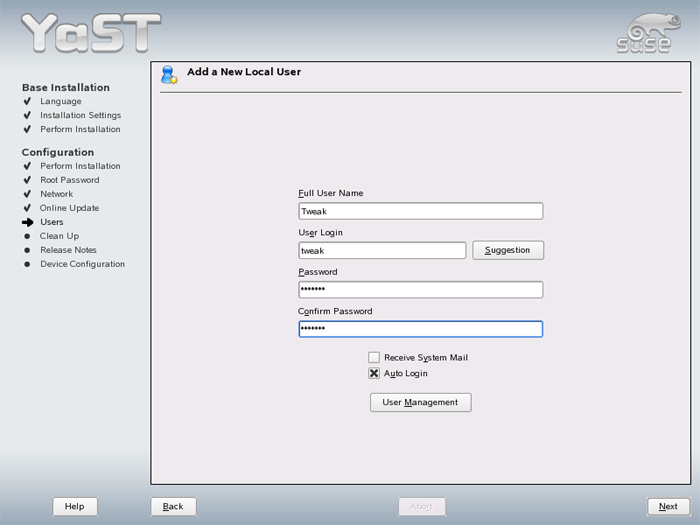 Click on the "Edit" button to add groups...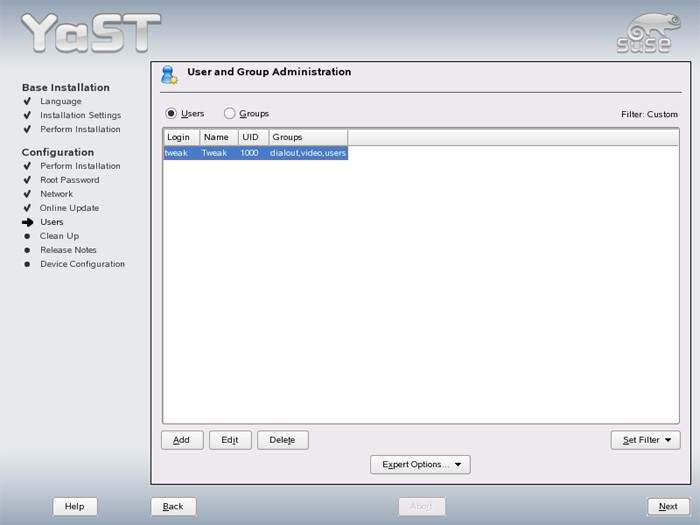 If you will be dealing with Windows partitions I recommend adding "ntadmin".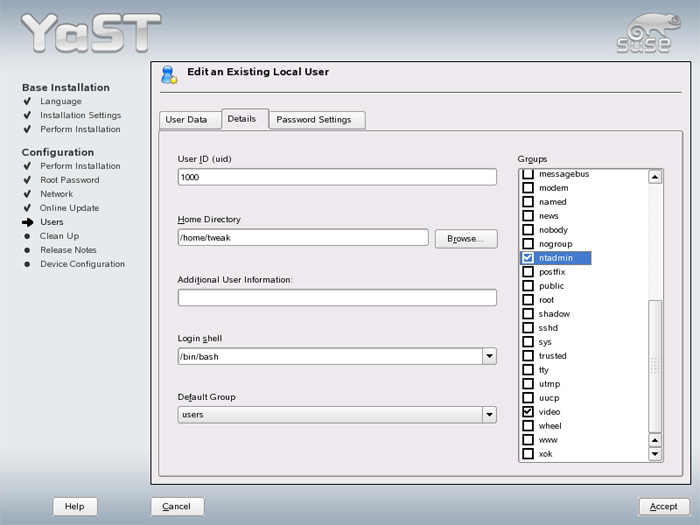 Click "Next".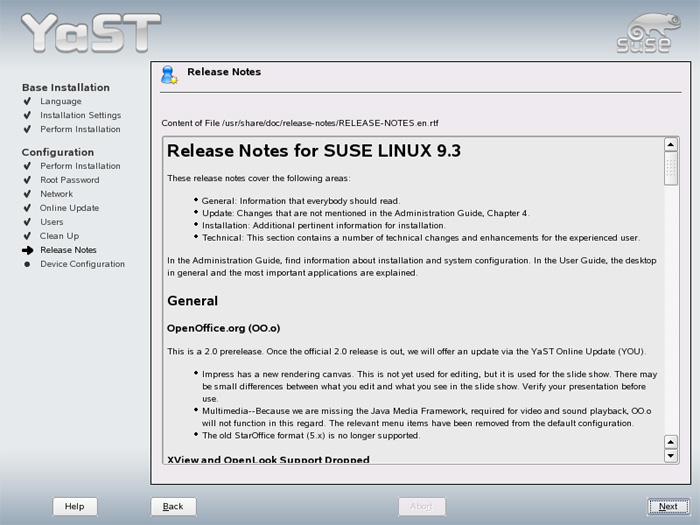 This is where you'll make changes to your hardware configuration. The most important at this point would be the "Graphics Cards".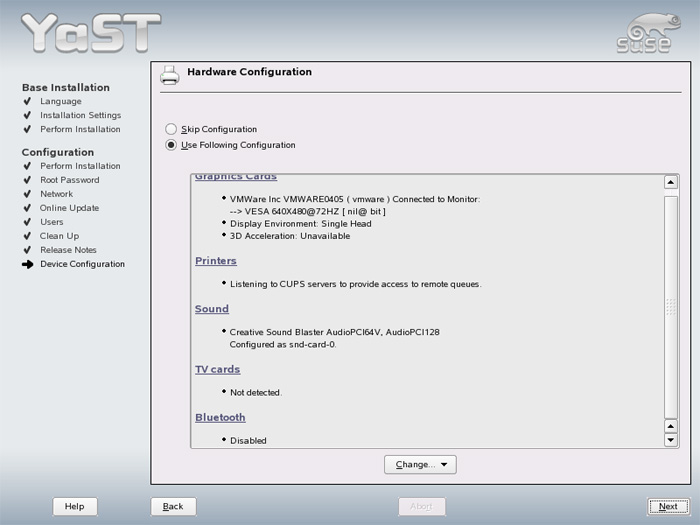 Success!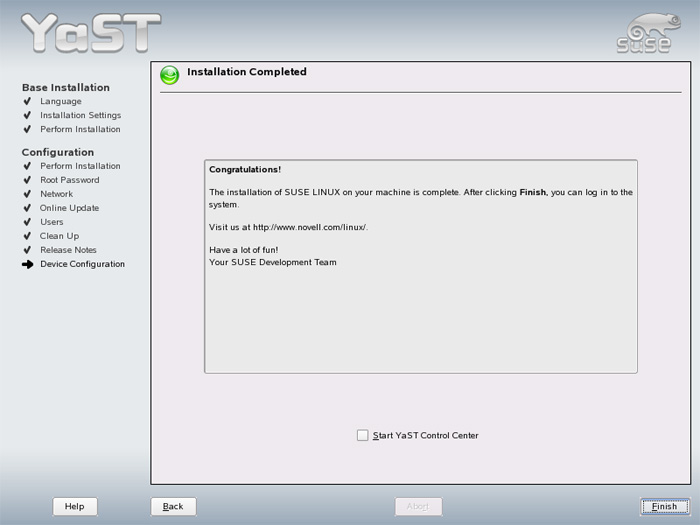 The initial startup screen.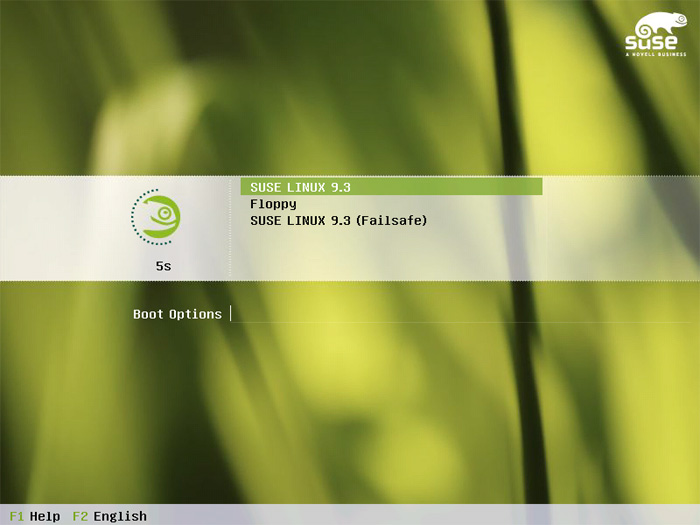 The first look at the default KDE desktop .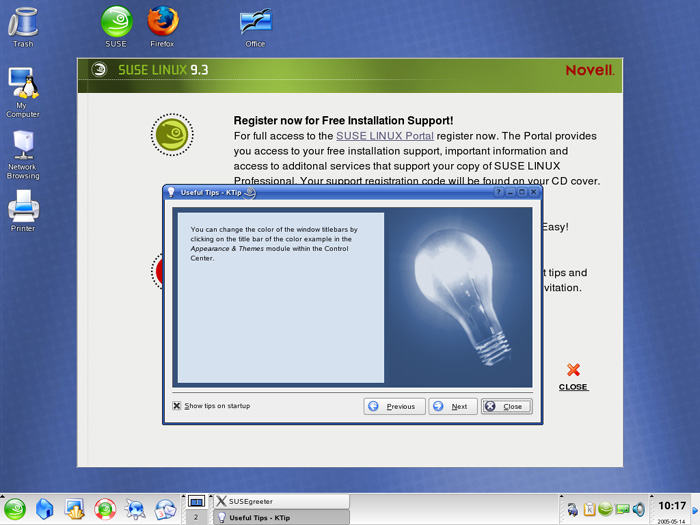 I hope you've enjoyed this article. Stayed tuned at TweakHound for more Suse stuff. In the mean time check out my favorite Suse Links:
Suse Linux - Novell's Suse home page.
Suse Linux Forums - 1st stop for Suse help.
LinuxQuestions.org Suse Forum - More Suse help.
Page 1 * Page 2 * Page 3 * Page 4