A Look At Mozilla For Windows Users - Page 4
Firefox 0.8 Continued
Tools > Options
Here is where I feel Firefox outshines it's big brother and IE 6. Setting up and changing preferences is extremely easy. Rather than go on and on about it, I'll let the screen shots do most of the talking:
> General
Pretty self explanatory.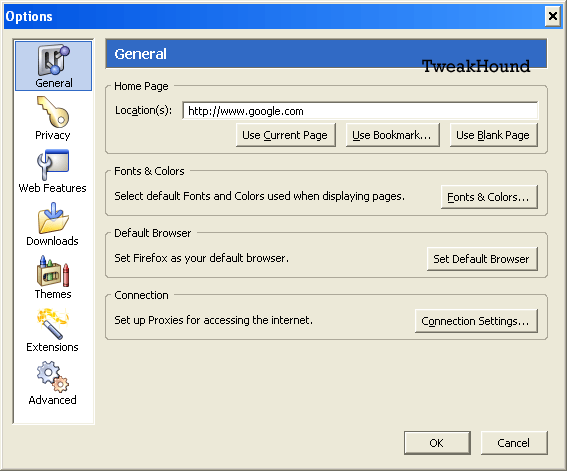 > Privacy
Again, pretty self explanatory. Check out the "Clear All" button at the bottom. Nice!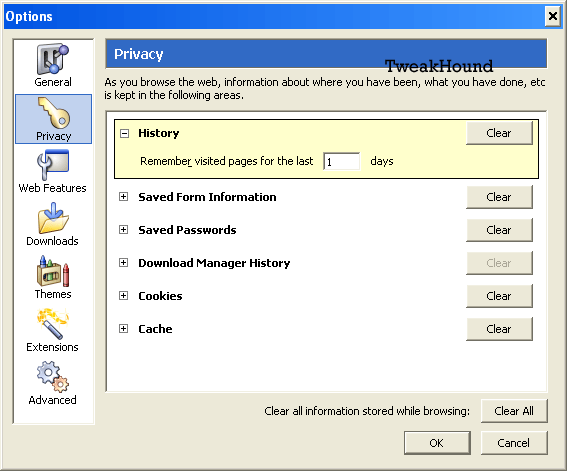 > Web Features
Popup blocker, even before Windows XP's SP2 gets here! Under that "Load Images" tab, if you are on a slow connection or just want to surf at the speed of light, you can block images from loading at all sites or just the sites of your choice.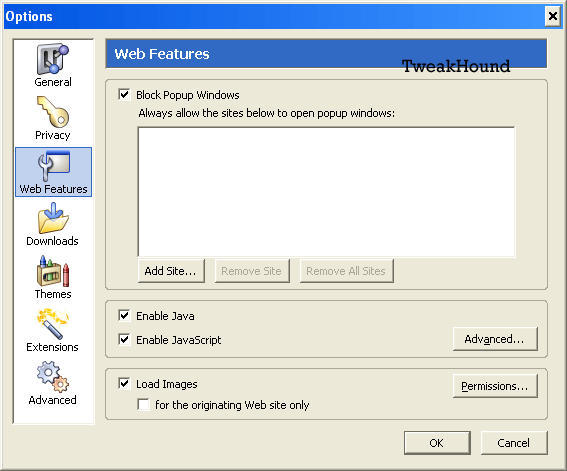 > Downloads
Again, pretty self explanatory.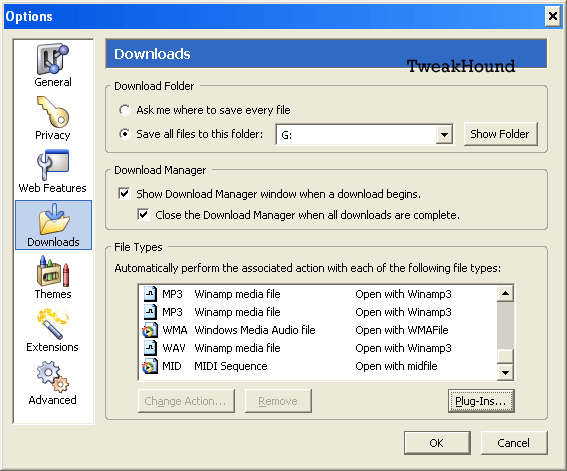 > Themes
I'm not into pretty interfaces but for those who are Firebird has many themes you can apply. Just click on the "Get New Themes" link at the bottom and it takes you right to the appropriate page.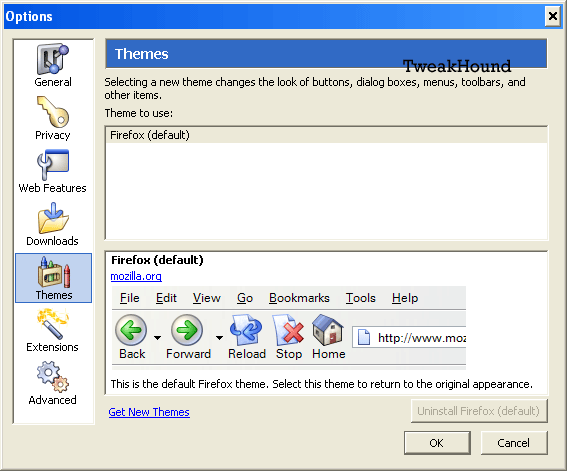 > Extensions
Extensions allow Firebird to be really customized, tricked-out, or add functionality. To be honest I have found a need for any as of yet but there are some out there that look cool. Click on the "Get New Extensions" link at the bottom to check them out.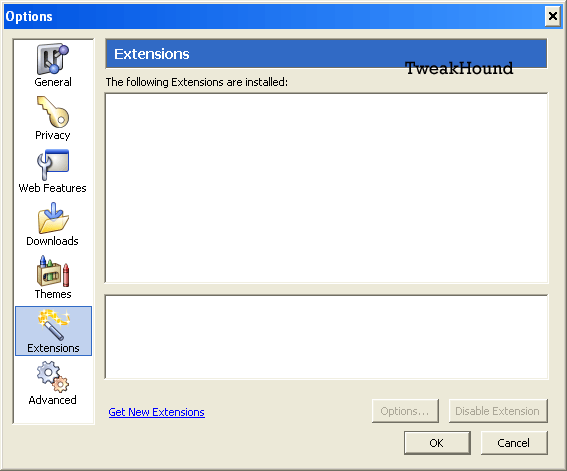 > Advanced
Where they stuck everything else that didn't fit in another category. I turned off autoscrolling because it annoyed me. Web pages causing you to have to shift your browser left and right because images are to large. Check that box under Multimedia!!!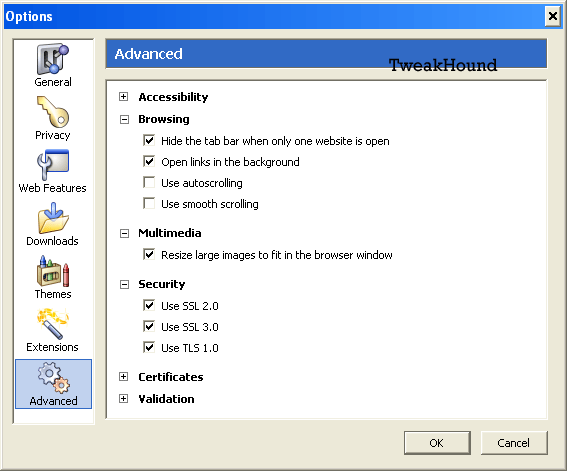 Conclusion
Despite what you may have heard some geeks opine, my testing has revealed no evidence that it uses less resources than IE 6. However, Firefox is FAAAST! Faster than any fully functional browser I've used. In addition it is more tweakable than any browser I've used. It's interface is pleasant looking and intuitive.
Firefox 0.8 is just plain awesome, I love it and it's my main browser. If you try it for 1 week, you'll never go back to Internet Explorer.
Article Menu