Off To School Custom Computer Project
Page 1
August, 2002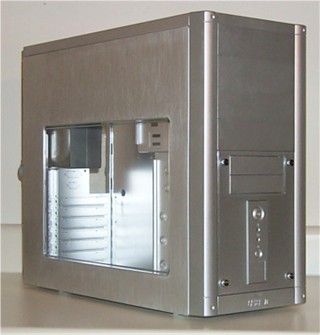 My sister-in-law Ashley is headed off to college at Virginia Commonwealth University. I needed to build her a system that would meet her requirements. This article is both a guide for the decision making process of putting a system together as well as making what you have look a little cooler. What it isn't, is another article on a computer you can't afford. I didn't start out with a budget. My goal was to build a quality system that would meet her needs for the next four years with as little money as possible to get the job done. I will be using good quality parts, and reusing what parts I can from a computer I had built for her not long ago.
The first thing I did was to check the university's web page to see if they had recommendations or requirements, which they did. I filtered out what I felt was unnecessary and started my own list of requirements.
Now I have to factor in what she wants to do with her computer. She loves music, so a decent sound card is a must.. She isn't much of a gamer, but she does like videos and multimedia content so the video card should at least have video out and possibly video in. This will save space and add multimedia components she doesn't have. A DVD player would also be cool. That type of content, along with all her term papers and research material can add up over four years, so she will need a good amount of hard drive space.
Next I had to figure out the situations she would be using the computer. The first year will be spent in the cramped confines of a dorm. Where she goes after that is anybody's guess. Remembering my college experience, I am sure the next place will be just as short on space.