User Interface Tweakers

All apps in this section are freeware.
Classic Shell

Classic Shell is a collection of usability enhancements for Windows. The main features are:
– Highly customizable start menu with multiple styles and skins
– Start button for Windows 7 and Windows 8
– Toolbar and status bar for Windows Explorer
– Caption and status bar for Internet Explorer
All the questions you could possibly have are answered:
The Help file
Ask a question their new forums.
Install screen. Personally I only use the Start Menu but you may find the other stuff useful.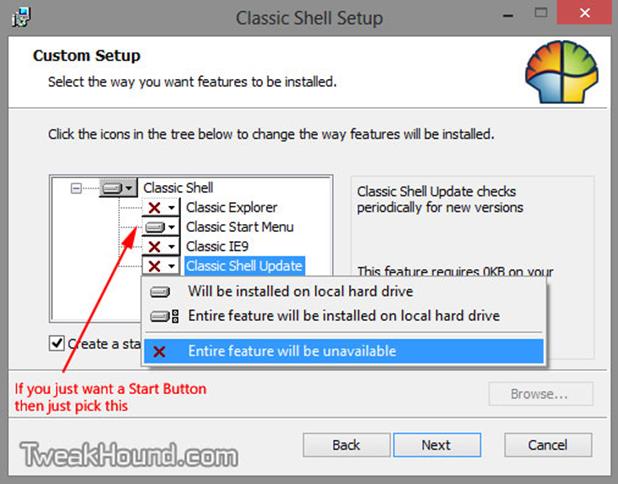 Classic Start Menu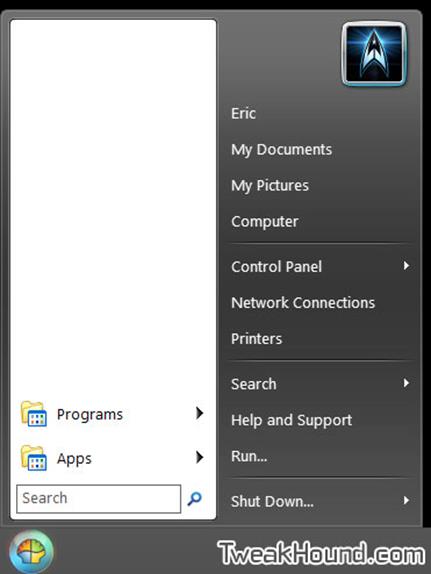 Look at all those configuration options! The Help section and Backup button are your friends!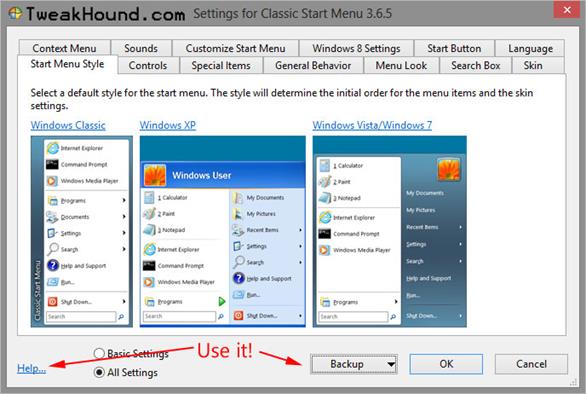 The options I use in the Windows 8 Settings tab:
If you want to add Classic Explorer this is what it adds to Windows 8: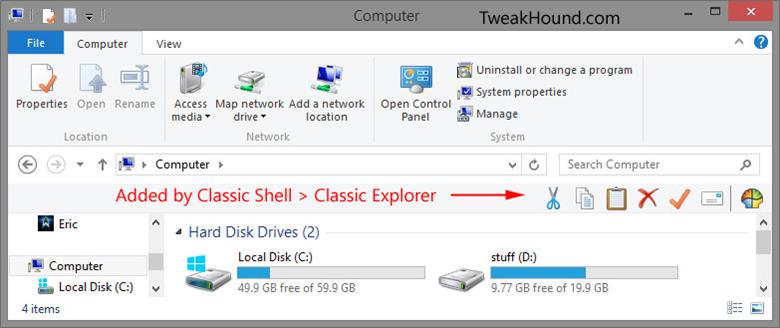 Skip Metro Suite

Skip Metro Suite allows you to boot straight to the desktop. The programs to add a start button have this functionality so if you are using them this is unneeded.