SWAT
Open Konqueror. In the address bar type localhost:901 and press the Enter key.
In the resulting screen enter your root name and password and click OK.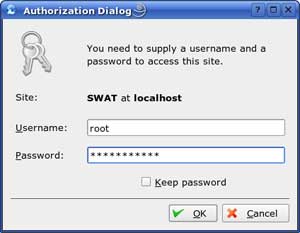 Click on the Globals icon. Fill in workgroup and netbios name with the appropriate information if it isn't already there (if you followed the last page it should be). Optionally you can change the name of the server string. Next, in the Security Options section change the security option to USER..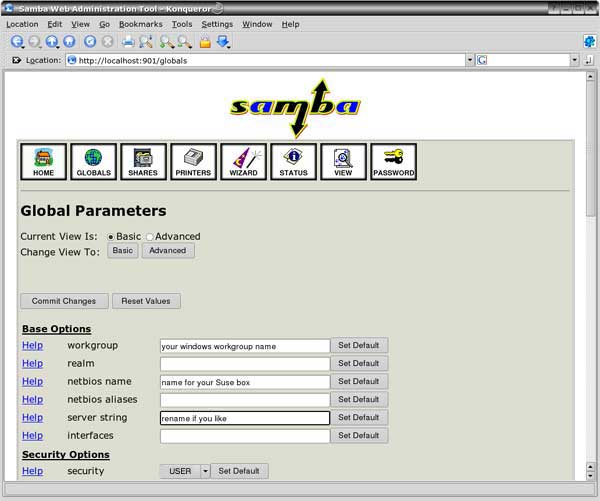 This next step will keep network browsing from your Windows boxes from getting hosed. Scroll down until you see the section Browse Options. Change the OS level to 2. Change the option for preferred master, local master, and domain master to No. Scroll back to the top and click the Commit Changes button.
Although not visible in these screen shots I have added all computers in my network to the hosts allow line. While there are various options to add your entire network you would most likely add it as follows (pick the appropriate network number).
10.10.10.0/255.255.255.0
192.168.0.0/255.255.255.0
You can use the hosts deny box to remove a machines or networks access.