Setting up shares
Why am I not using SWAT for this? 2 reasons. The first is to expose you to another of the many tools within Suse to configure things. The second is that this method contains more options than using SWAT.
Press the Alt + F2 keys. In the resulting windows type kcmshell 'fileshare' exactly as you see it here.
(This is the same as right-clicking on a share, choosing Share, Configure File Sharing)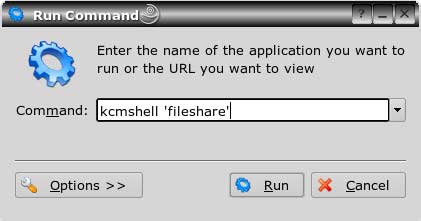 In the resulting window click the Administrator Mode button then enter your root password.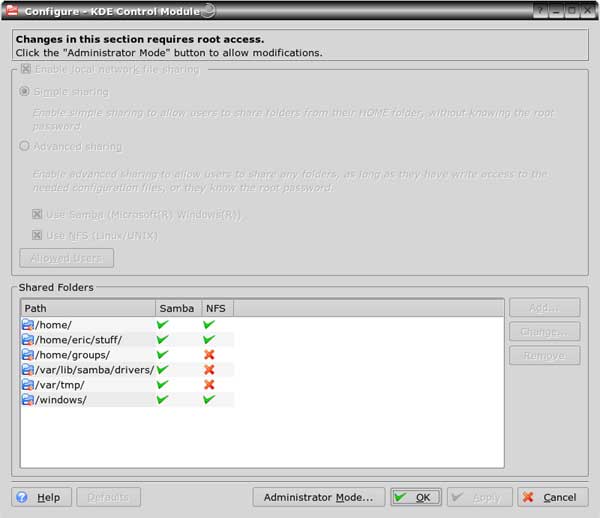 Click Add to create a new share or highlight an existing share and click Change. Whenever you make a change you must click the Apply and/or OK buttons for the change to take.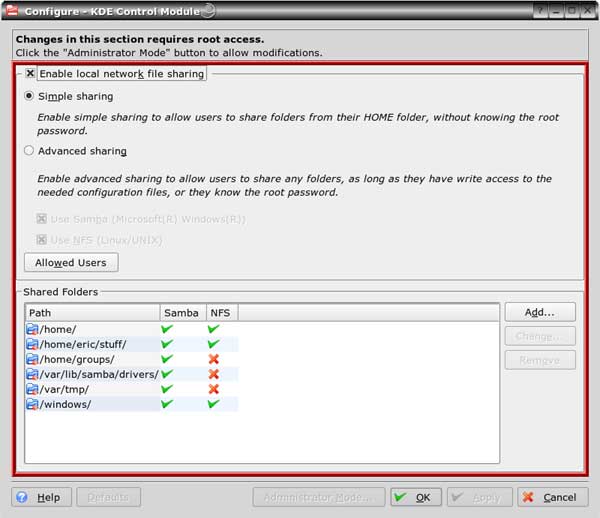 Clicking the Allowed Users button gives you the following options:
By clicking Add or Change you get the following screen where you can set your options. Please note that the NFS options aren't necessary for sharing with Windows or other Linux boxes that use Samba.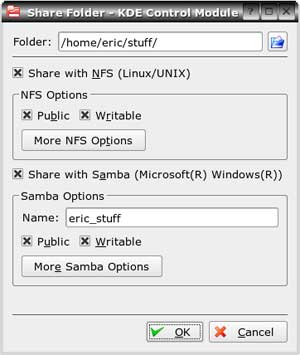 Clicking the More Samba Options button gives you the following wealth of options. Be VERY careful when changing any options other than the ones under the Base Settings and Users tabs!