Review and Pics: The Stadium Tour 2022, Washington DC, 22 June, 2022

Doors open 1530hrs. Concert start 1630hrs.
Bands in order of appearance (complete setlists at the bottom of this page):
Joan Jett and The Blackhearts
Poison
Def Leppard
Motley Crue
I had purchased these tickets in December, 2019. This event was postponed twice because of Covid.
Weather had been looking ominous for days. My wife and I were outfitted with 2 disposable rain ponchos each. Earlier that day we got our tickets from will call and our field passes so we are in no hurry to get to our seats. It's gonna be a long night and my wife has been a tad under-the-weather for a couple of days. Our seats are 3 rows in front of the center walk-out.
We were at a bar across the street pregaming and at least 2 people stated that there was a warm-up band and the actual concert didn't start until 1800hrs. At 1630hrs there was music coming from the stadium though it was indiscernible. Action was happening. I listen closer, between songs I hear Joan Jett talking though the words were very muffled. I state the fact that it's Joan and the other folks are like, "Nah, it's some warmup band." I say, "I've been listening to Joan Jett since I was a teen and that's her." My wife and I make a dash into the stadium and are able to catch the last 2/3rd's of her set.
I've seen Joan Jett and The Blackhearts maybe a 1/2 dozen times. They played a solid set musically but as the first band playing they didn't have much room on the stage and they didn't come out on the walkout. I love Joan Jett and was happy to see her again. I wish she had more time on stage. After their set we wandered upstairs for some ridiculously overpriced adult beverages.
I've seen Poison probably 8-10 times. They are always a good show but are better when they have more time to play. All these years I have never seen lead singer Brett Michaels show anything but enthusiasm and cheer while he is on that stage. You always feel like he is really happy to be there and is having a great time. The dude is the consummate showman. I will never miss a chance to see Poison live.
Def Leppard, one of my all-time favs. The albums High 'n' Dry (1981), Pyromania (1983), and Hysteria (1987) are like a walk through the more adventurous years of my life. I've seen them, I dunno know man, 12+ times? More than any other band for sure. Richmond (x2 or 3?), Detroit area (x2 or 3?), Virginia Beach (x3 or 4?), Nashville, Mannheim, Las Vegas, Washington D.C., Charlottesville, Hampton… I know I'm leaving some out… Though we love watching these guys this performance was off. The usual polished stage performance was gone, the sound wasn't quite there. The only person in the group who seemed to be in a good mood was Rick Savage (bass). Phil Collen (guitar) seemed to be half there. Vivian Campbell (guitar) seemed only in a slightly better mood. Late in their set the rain began to fall. I could see via the weather radar on my phone things were about to get bad. They cut the set short by 2 songs, issued a warning, and apologized.
Here is where things turn… It is absolutely pouring rain. We are down on the baseball field and the staff begins yelling at everyone to leave but the ways to get off the field are limited. Again the staff, and SECURITY are YELLING AT US that the concert is OVER, you need to LEAVE now. Key here is OVER, not postponed, not delayed, OVER. And LEAVE as in the stadium. It took us over 20 minutes in the pouring rain and lightning to get off the field. Up in the stadium concourse people were discussing what to do. We left because we were told by staff the concert was OVER. Approximately 90 minutes later Motley Crue would take the stage with the a large number of fans gone. When fans still around but outside the stadium heard the band they tried to come back in they were denied access. I'm told there was nearly a riot. There should have been. The Nationals Stadium organization turned this long awaited event into a Charlie Foxtrot. They ruined what should have been a great night for many people by failing to plan ahead and failing to accurately disseminate information. The lack of planning to get people off the infield in a timely manner put people at risk of injury or worse. Everyone involved in this event should be ashamed.
Anywho… Here are a few pics. These are a combo from me and my wife's phones. I've said before I don't spend my time at concerts taking pics. I'll pull my phone out a few times, press the camera button, and put it back in my pocket. Experience life with your own eyes, not through a camera lens.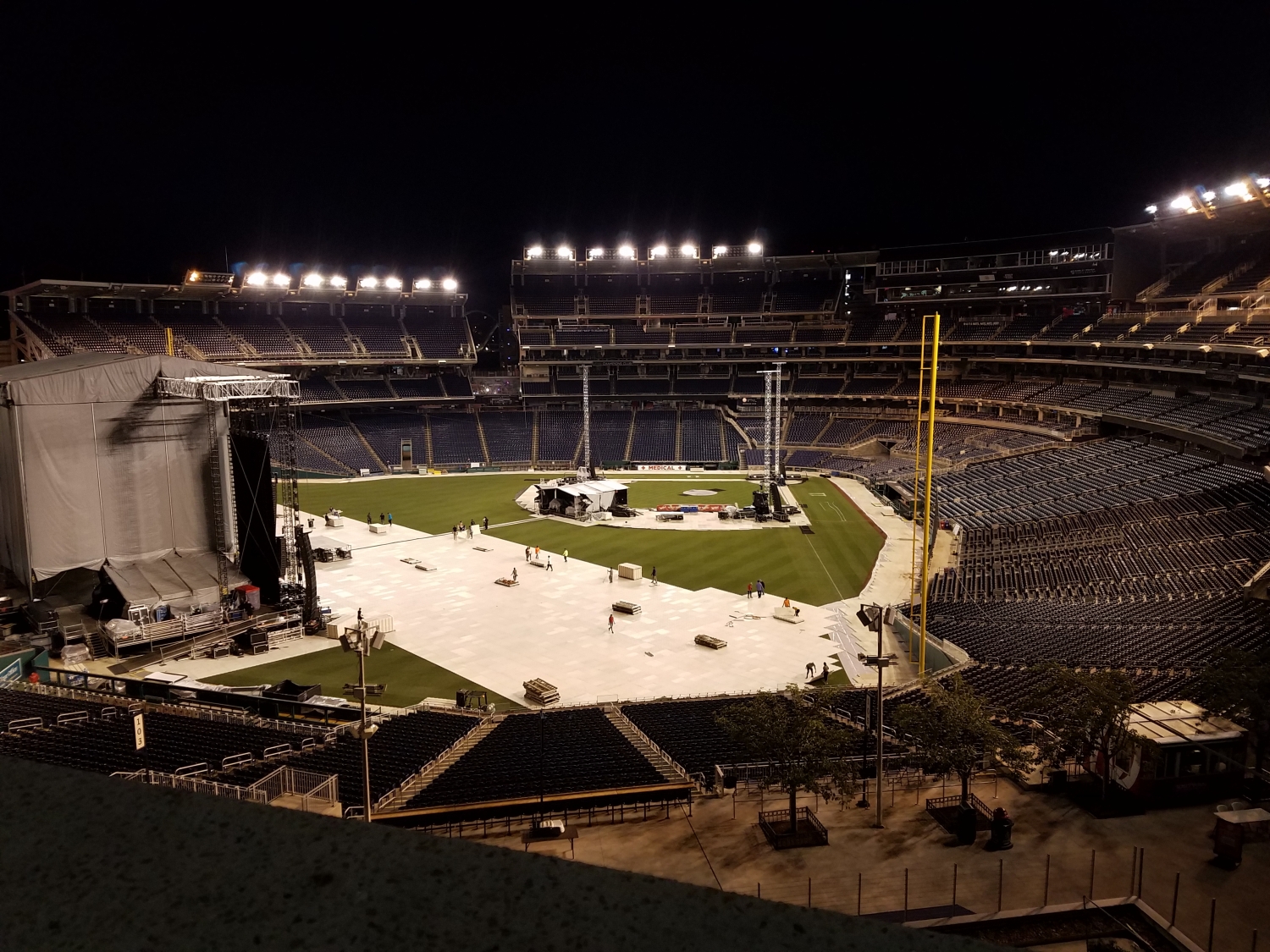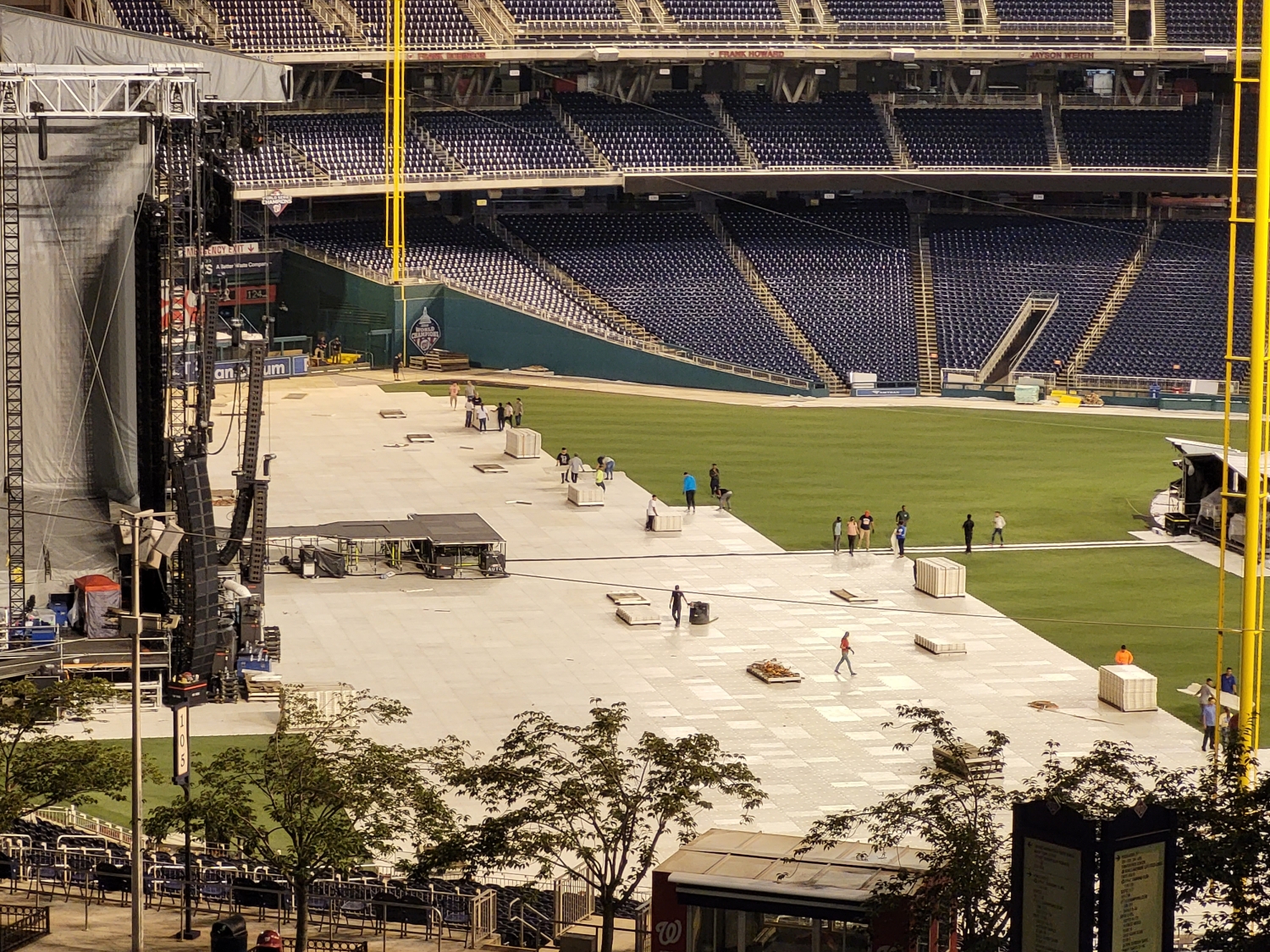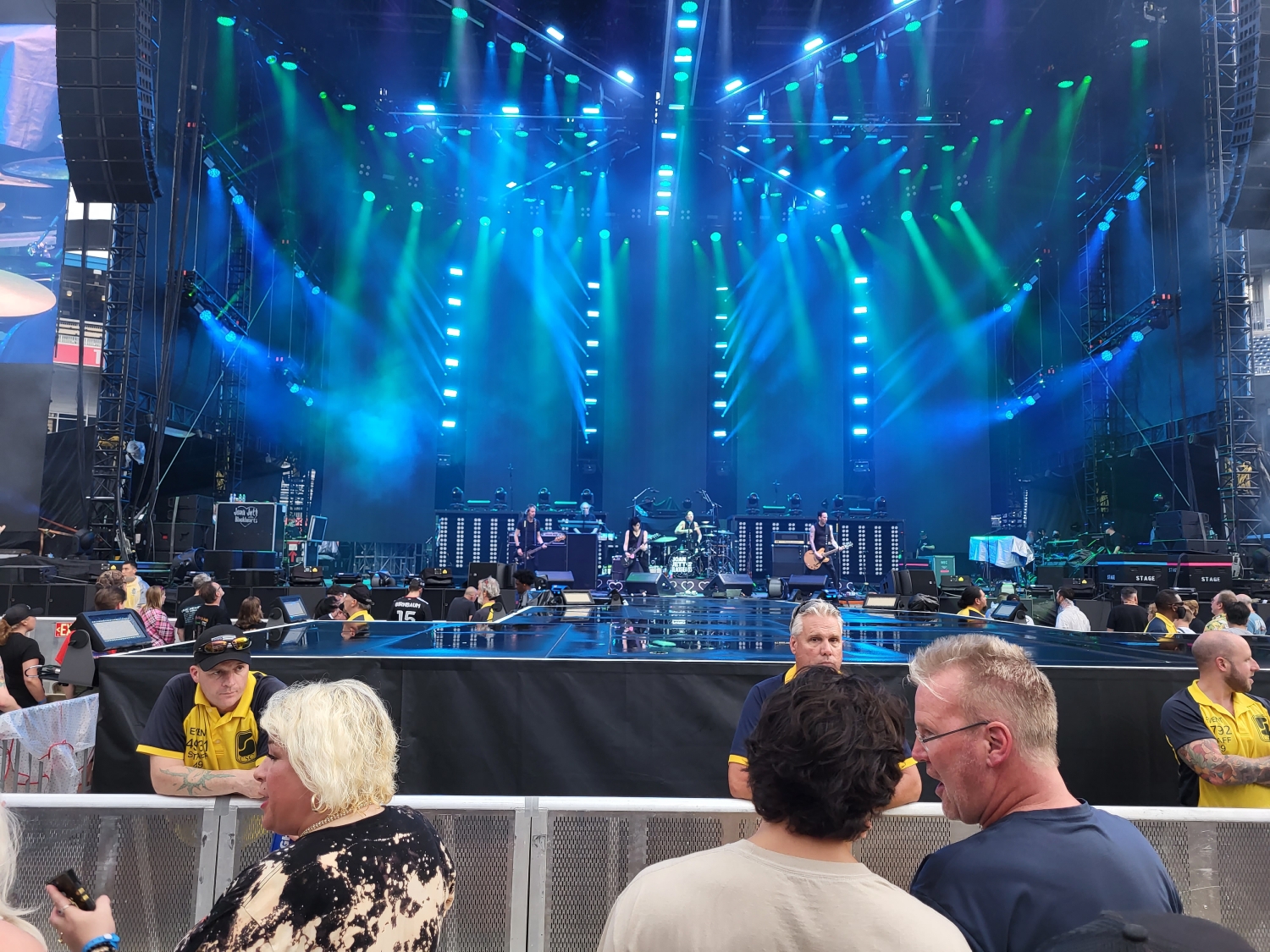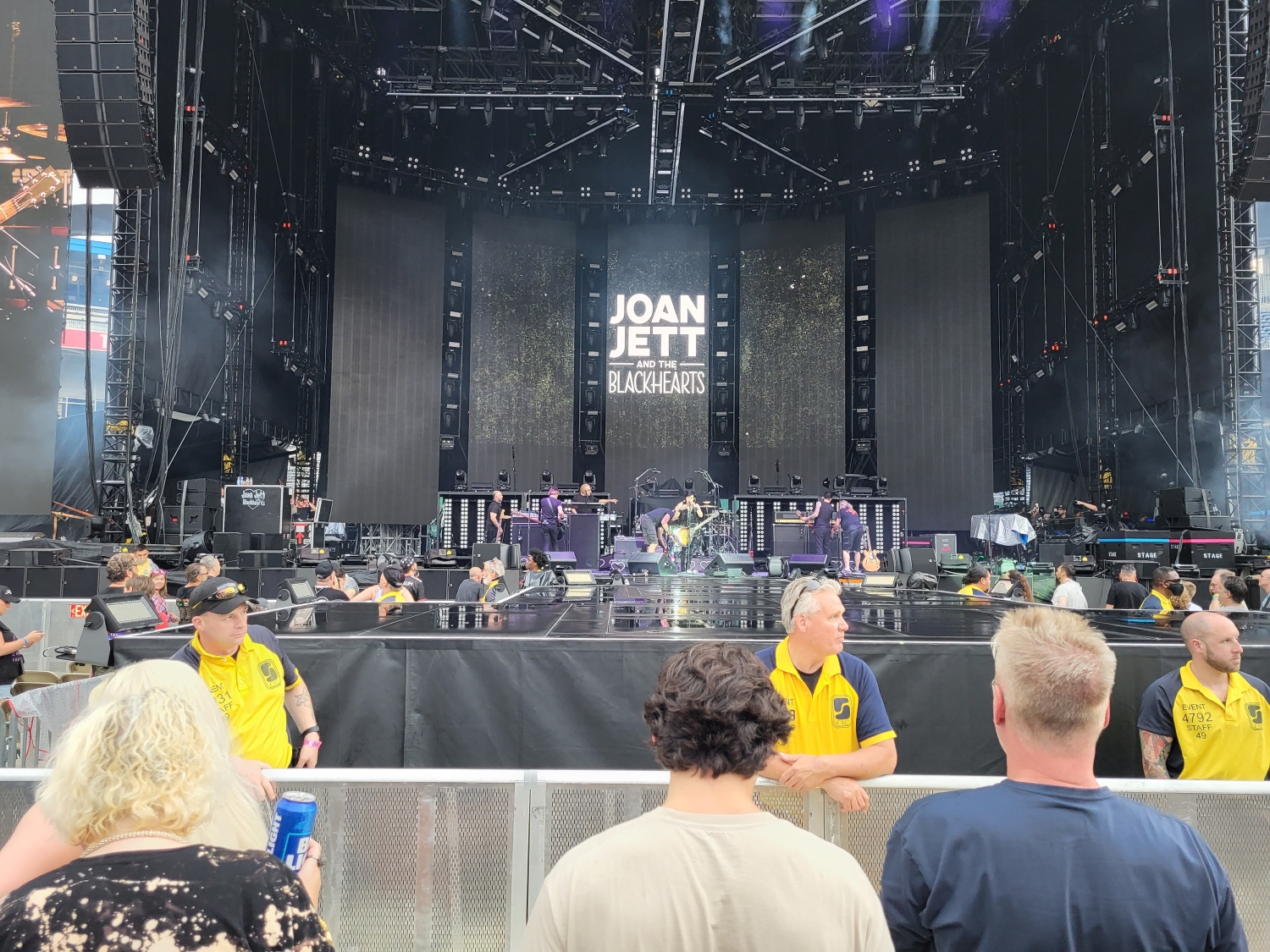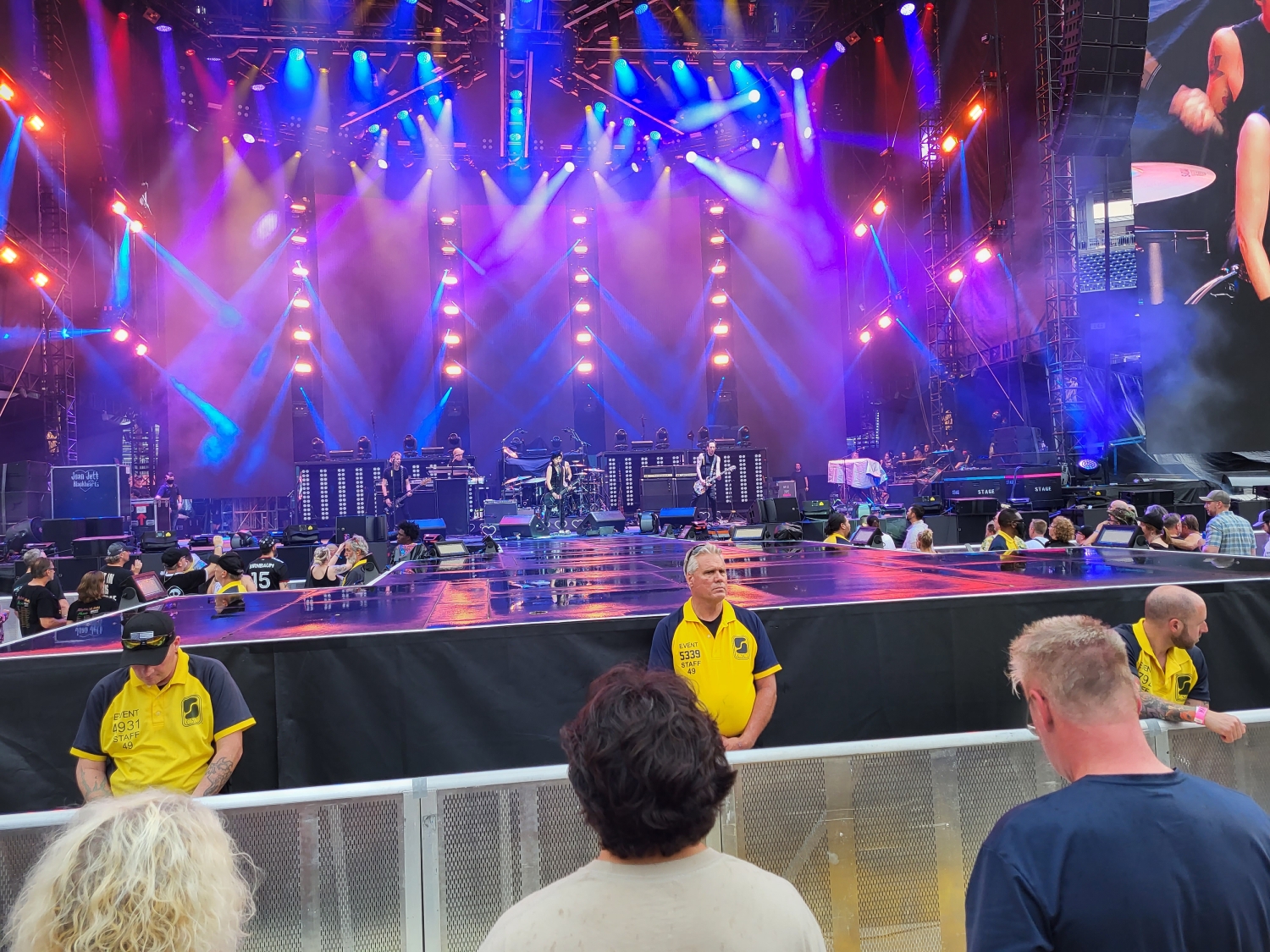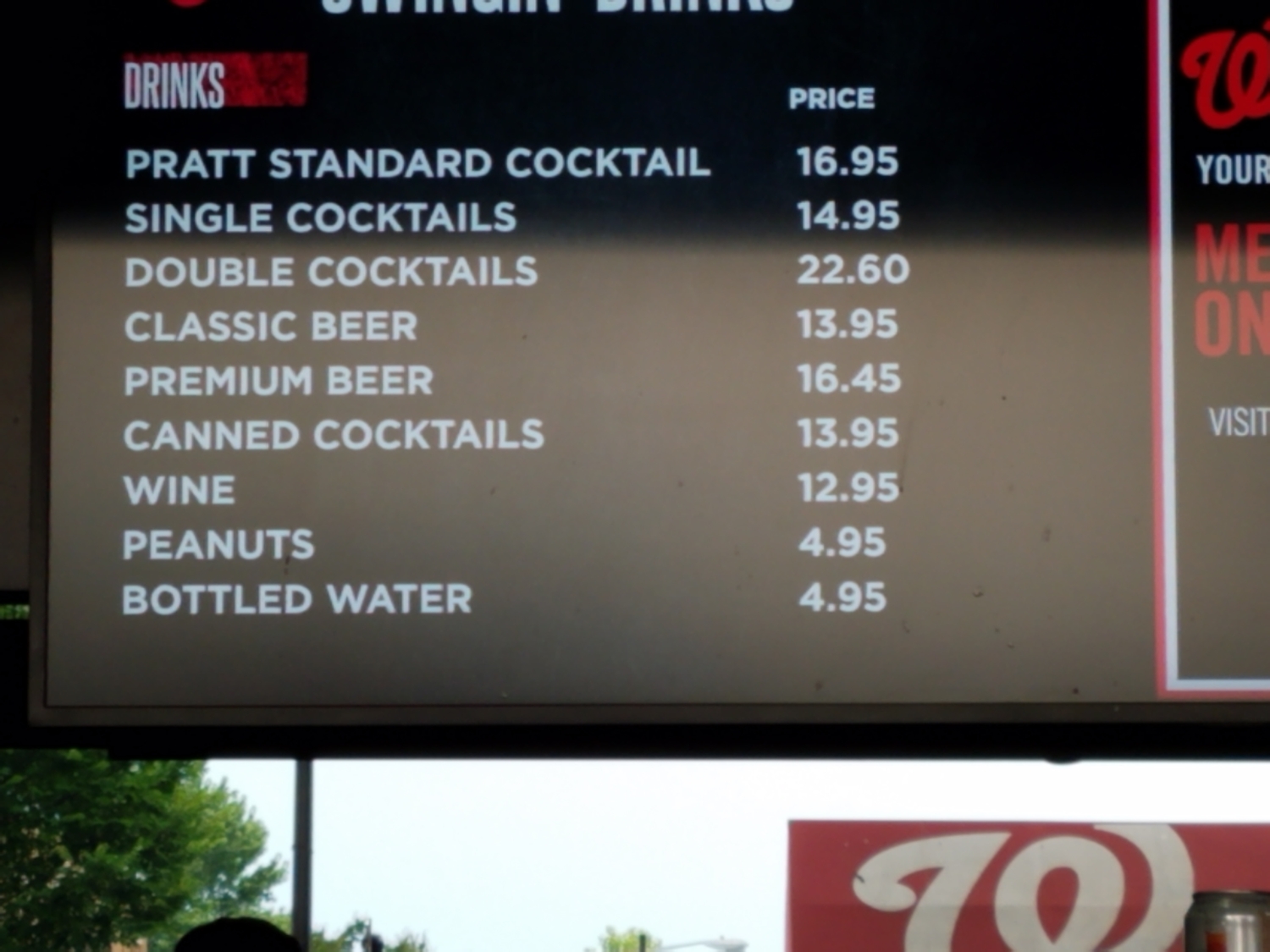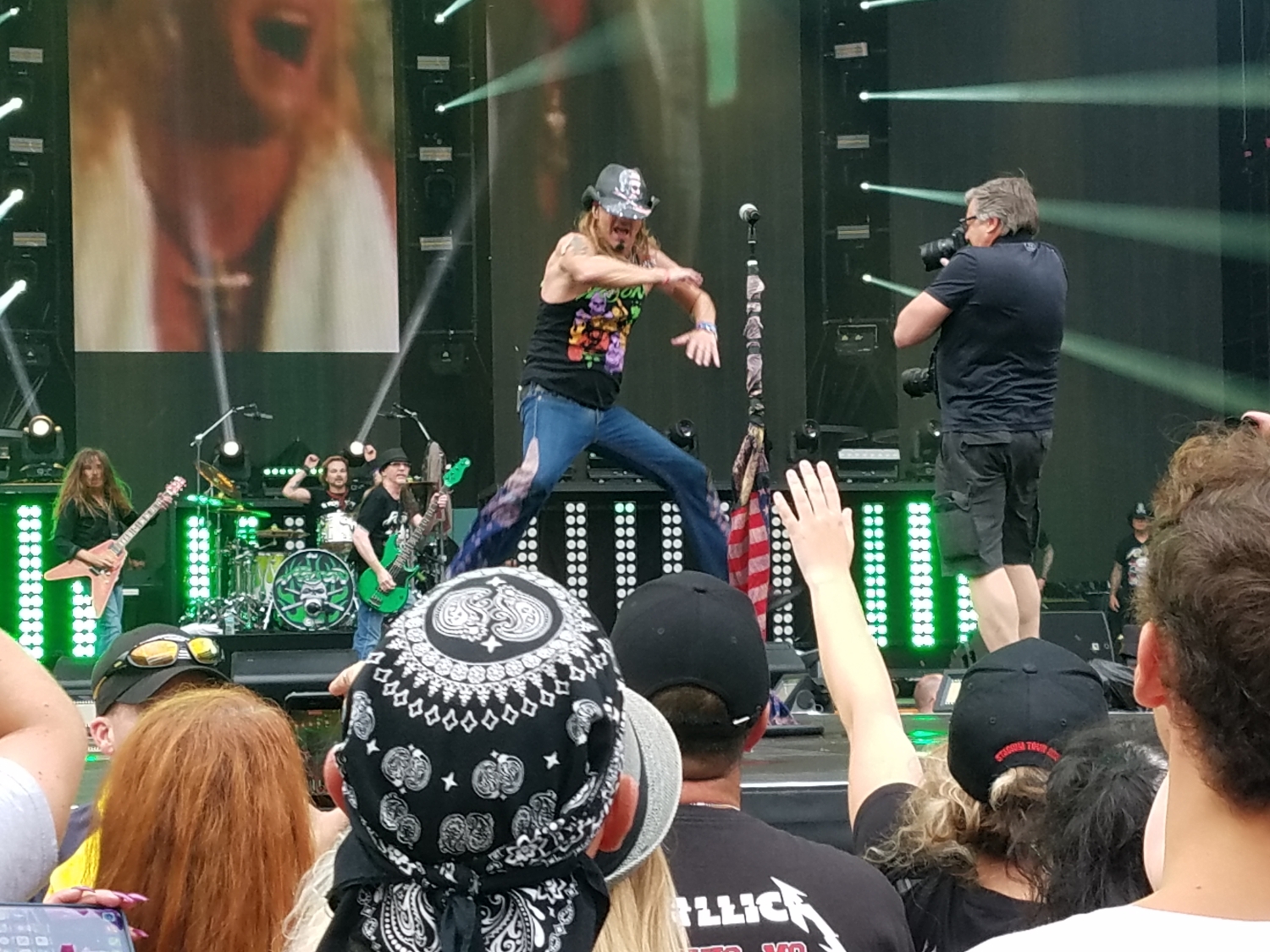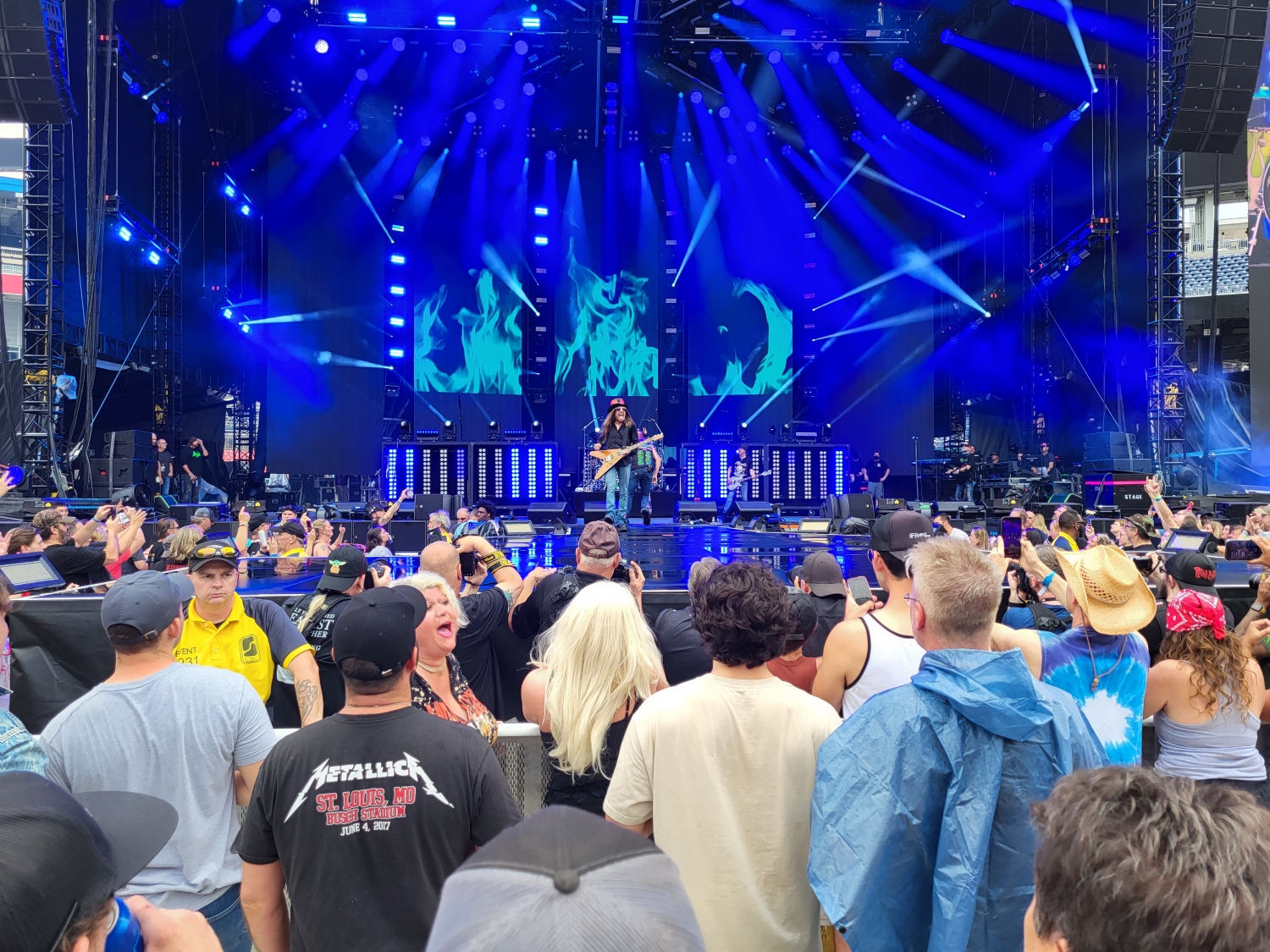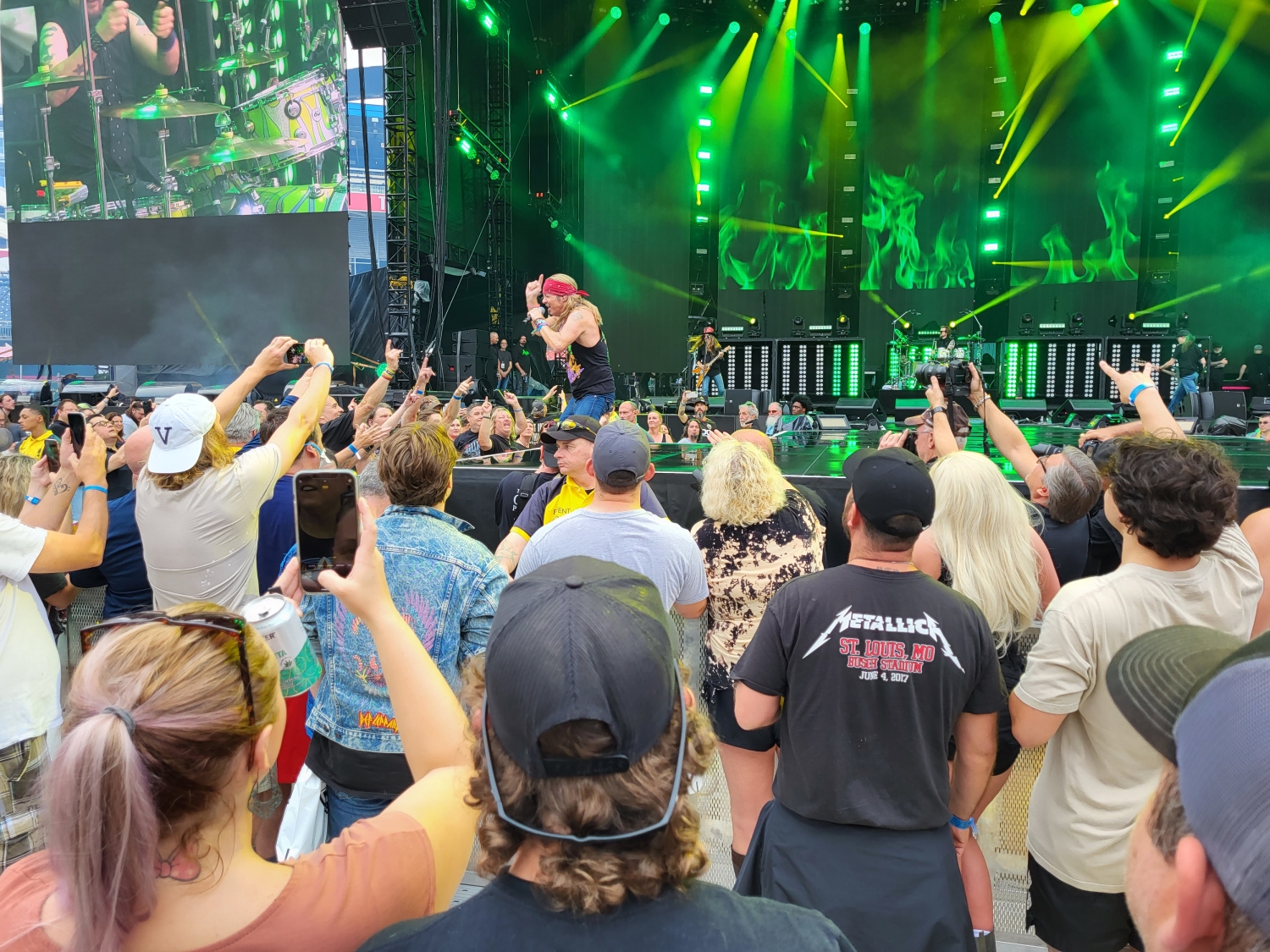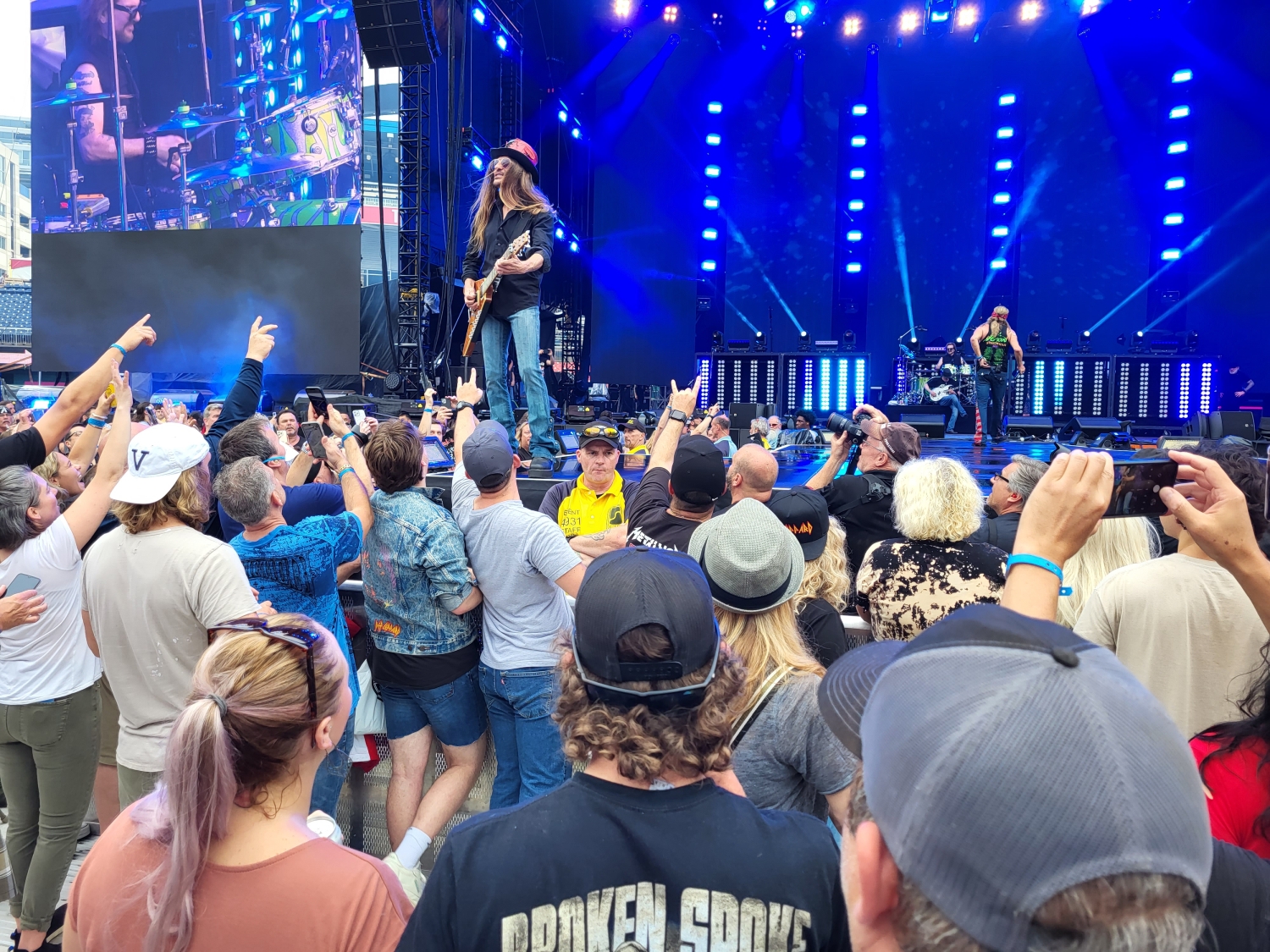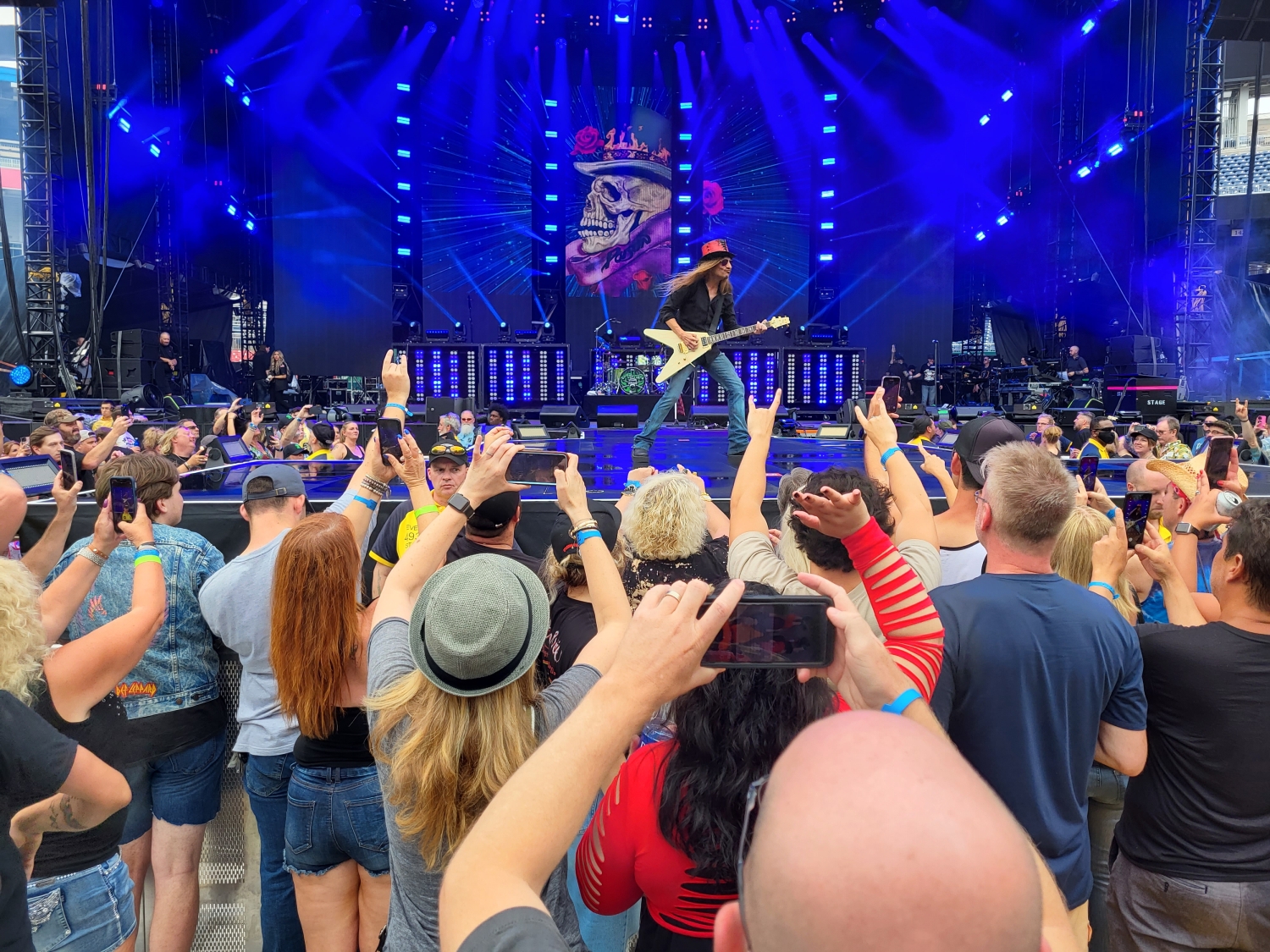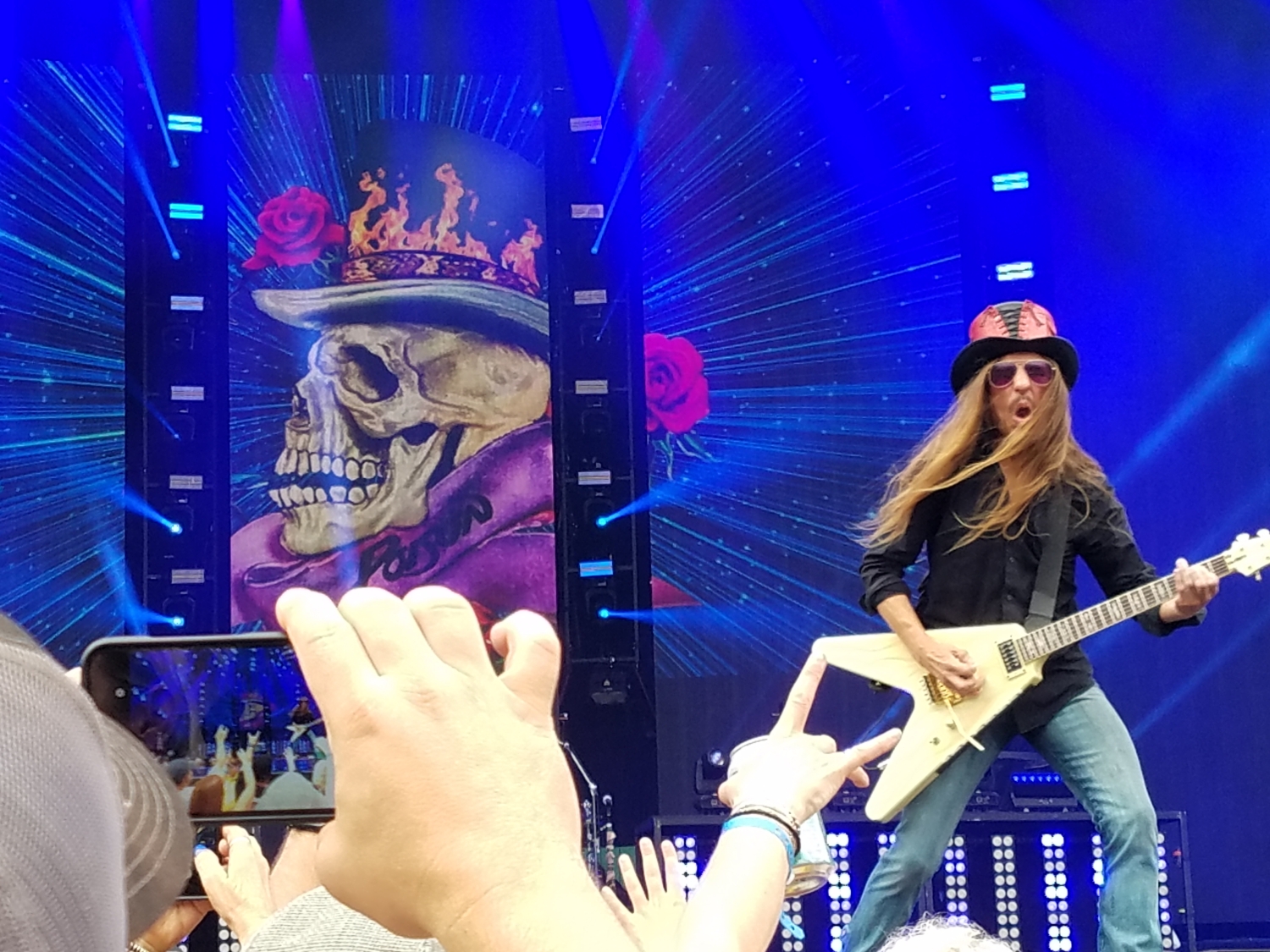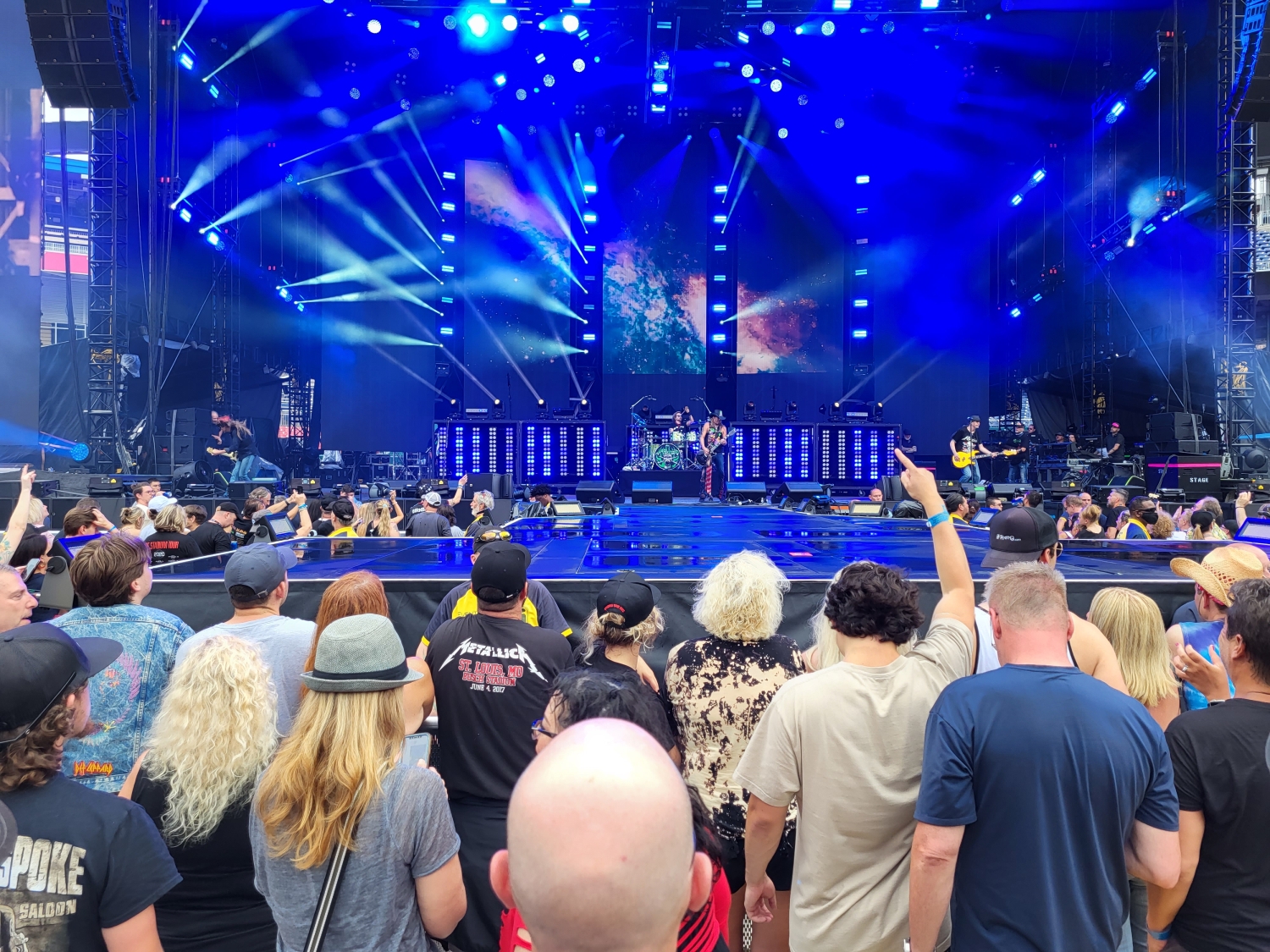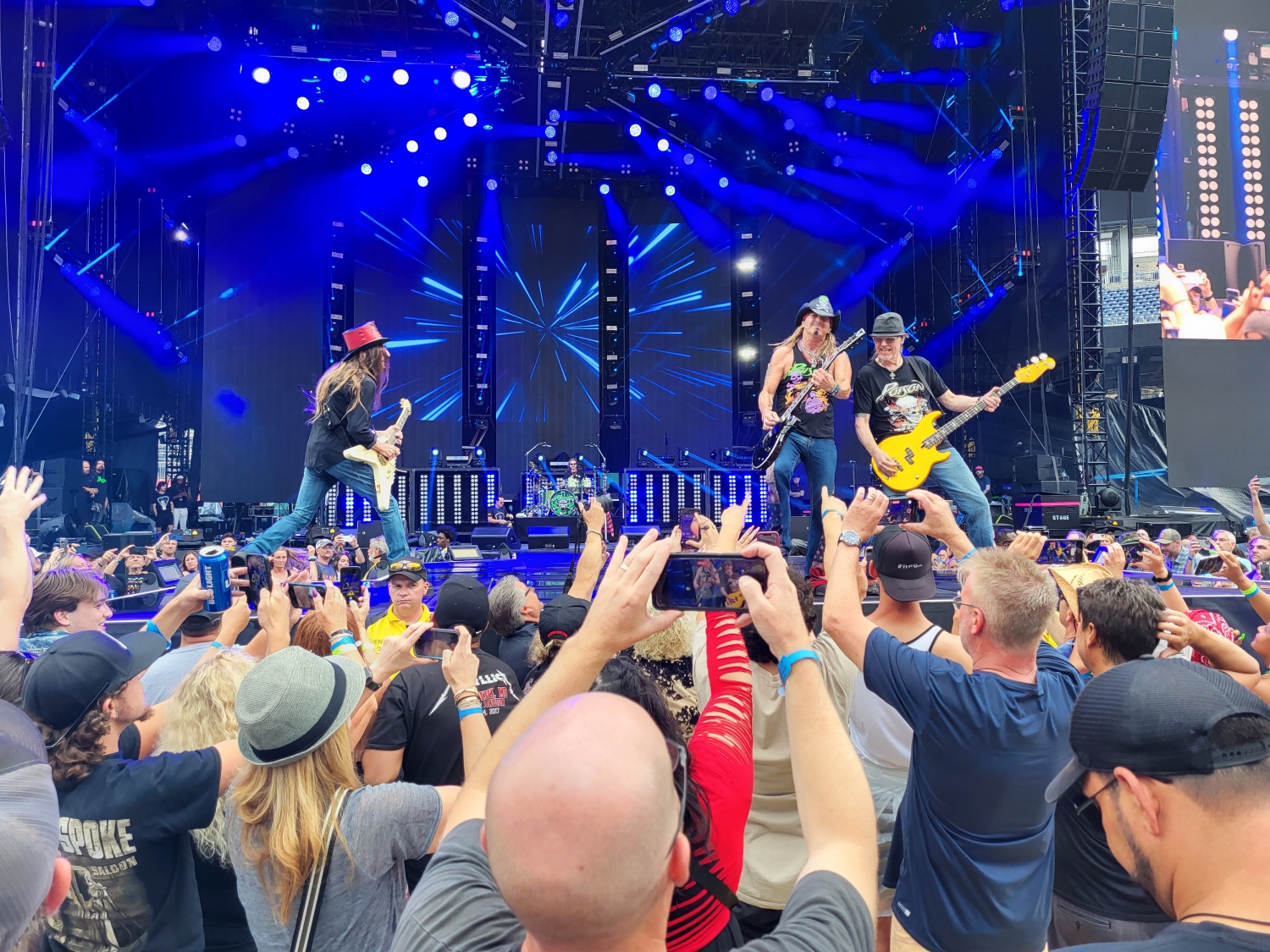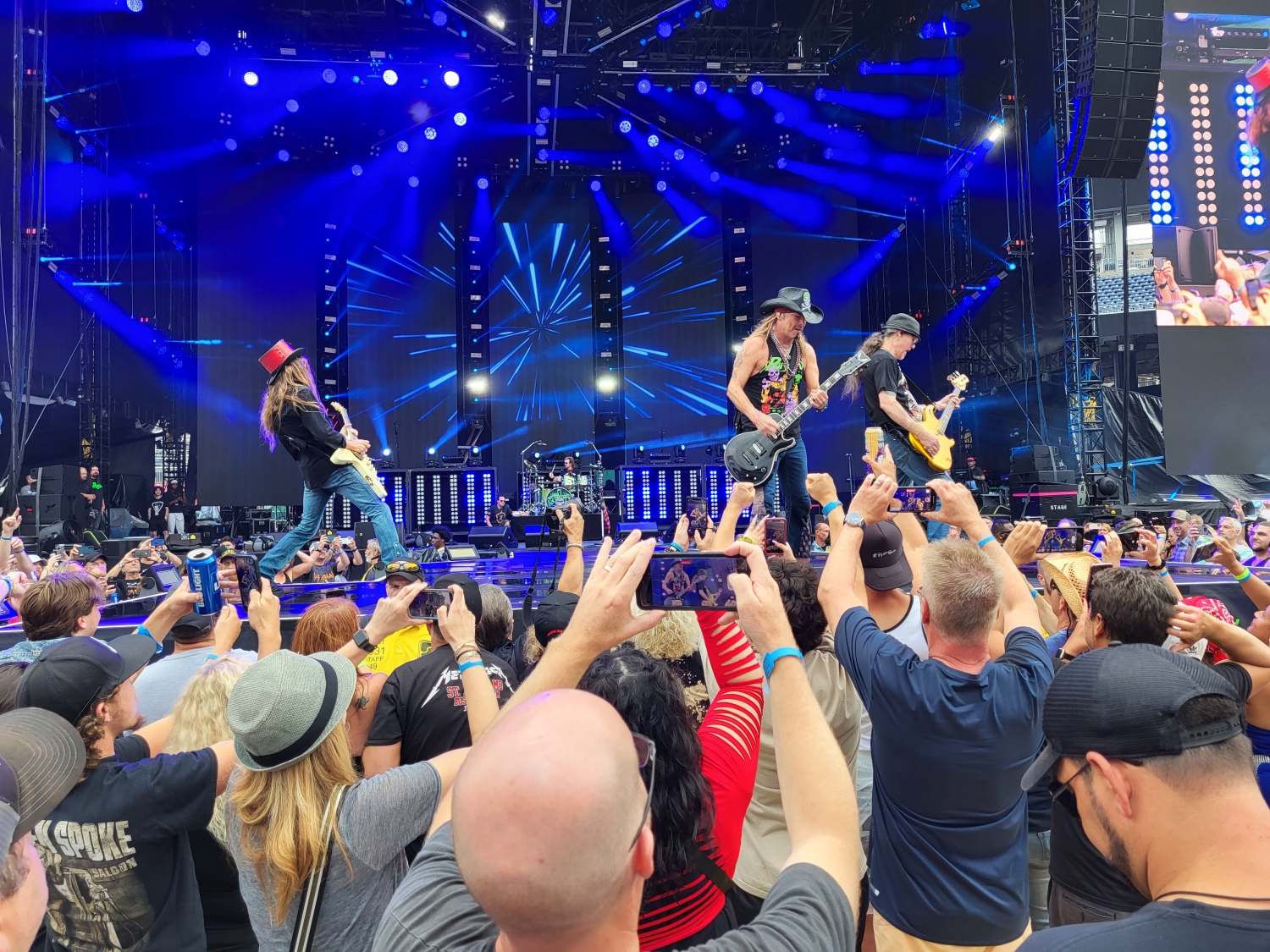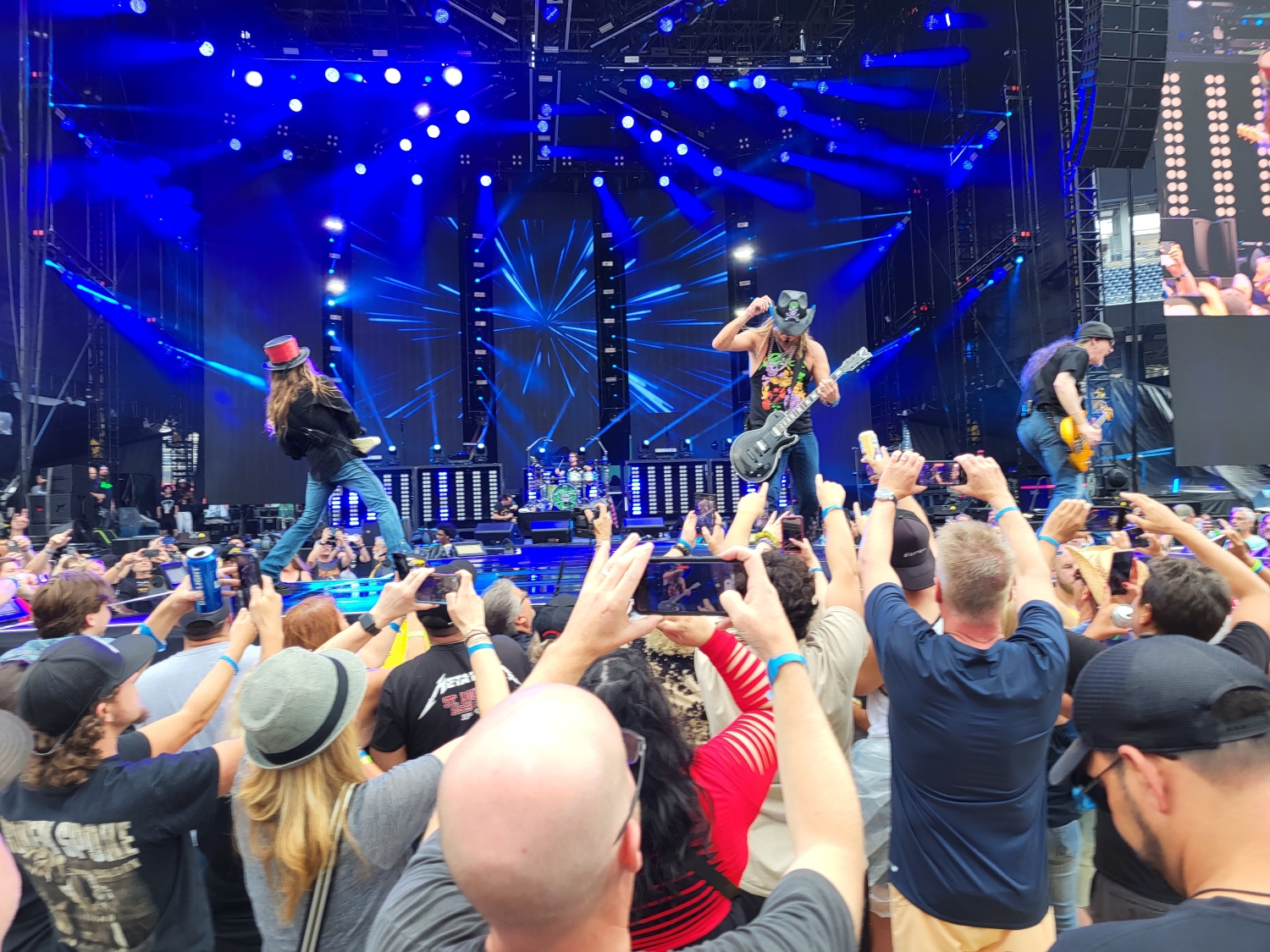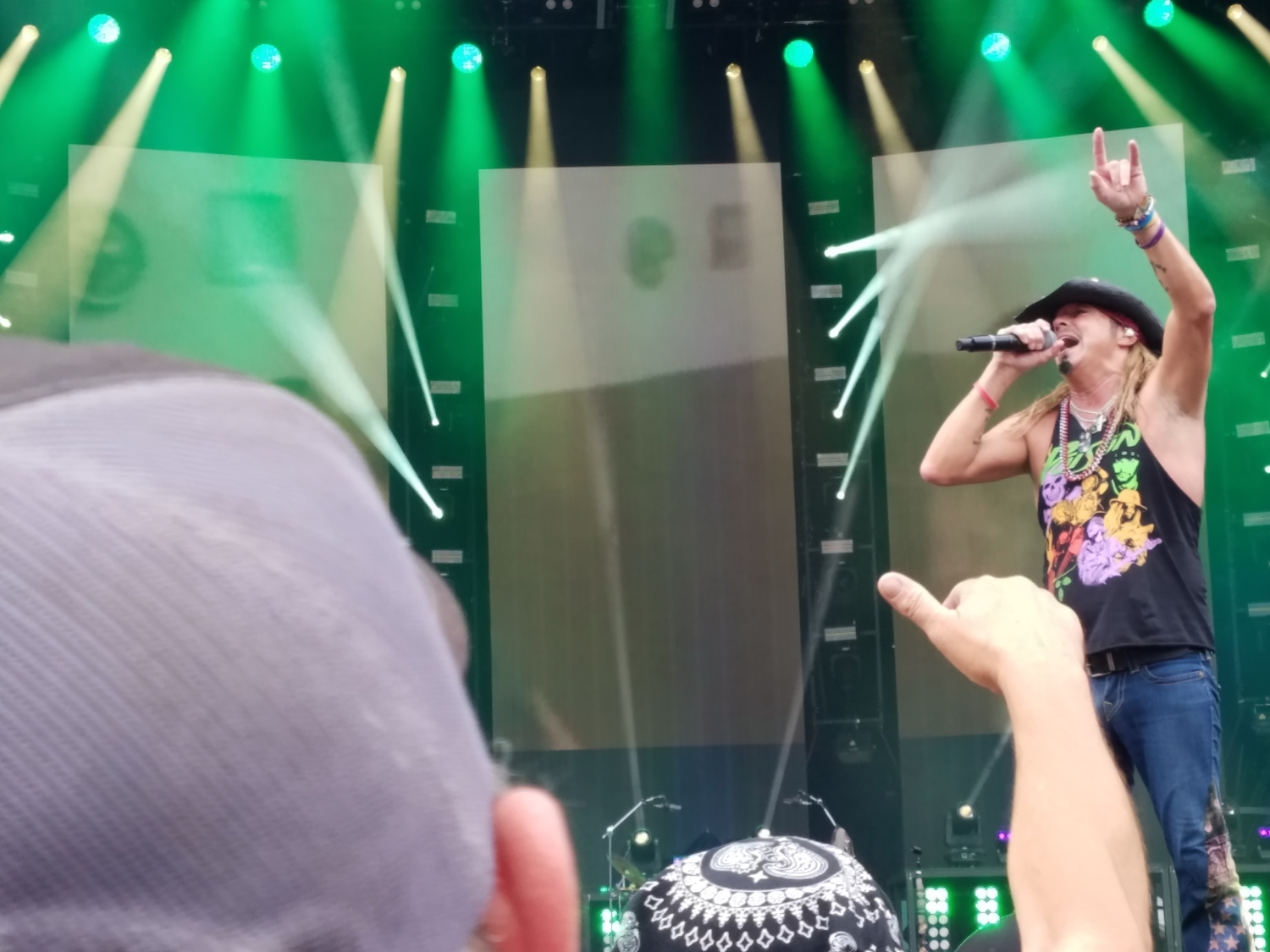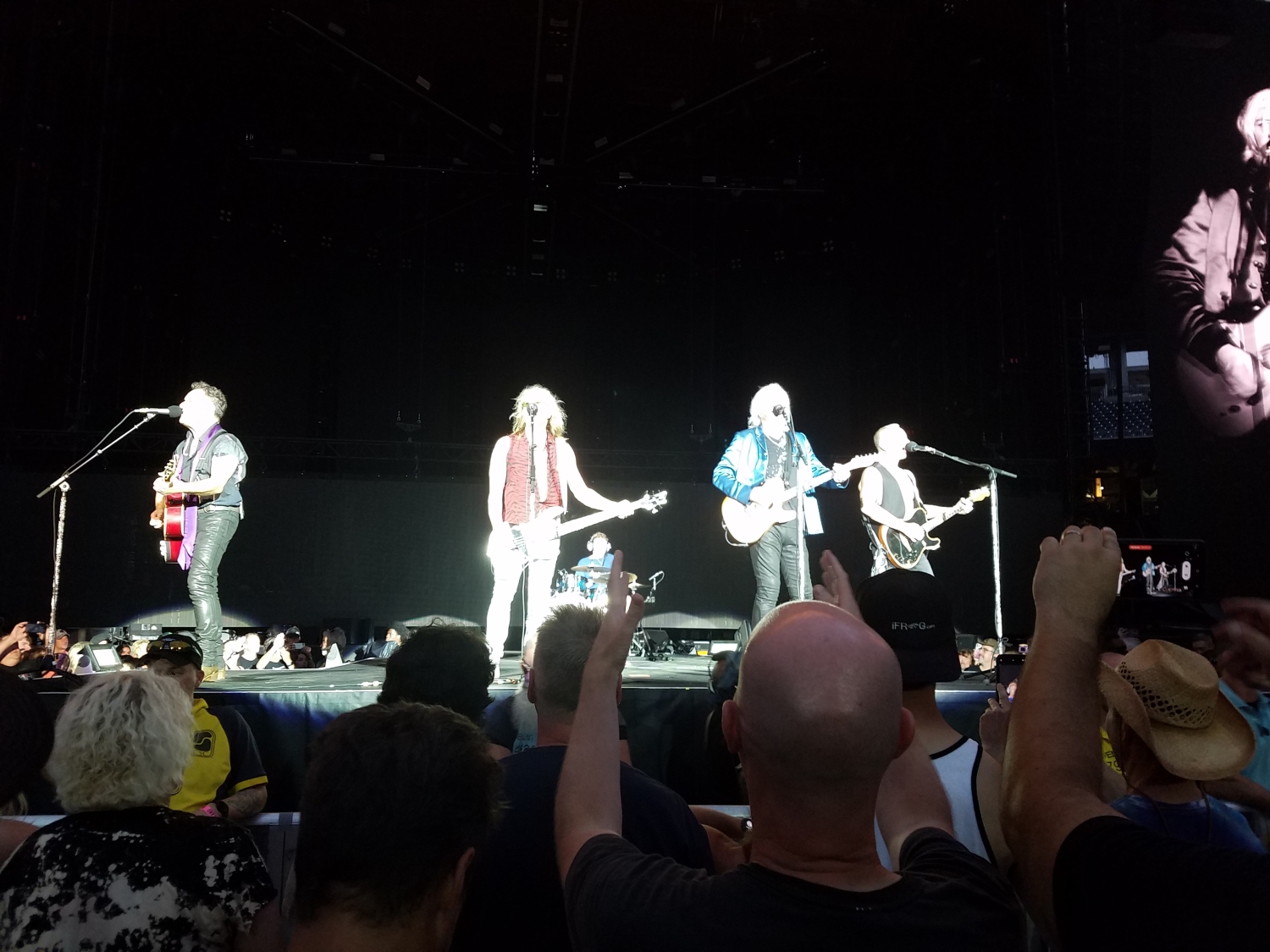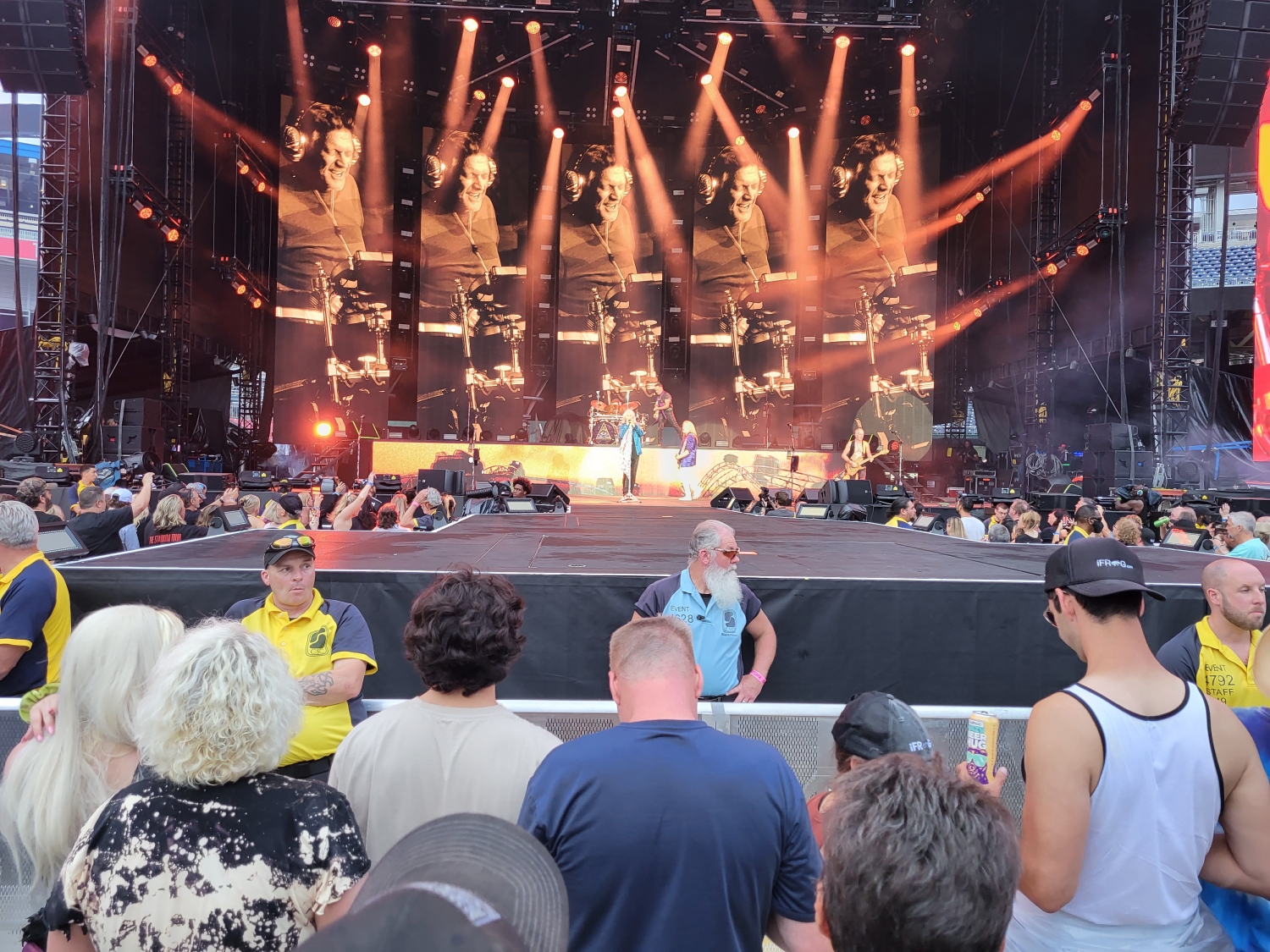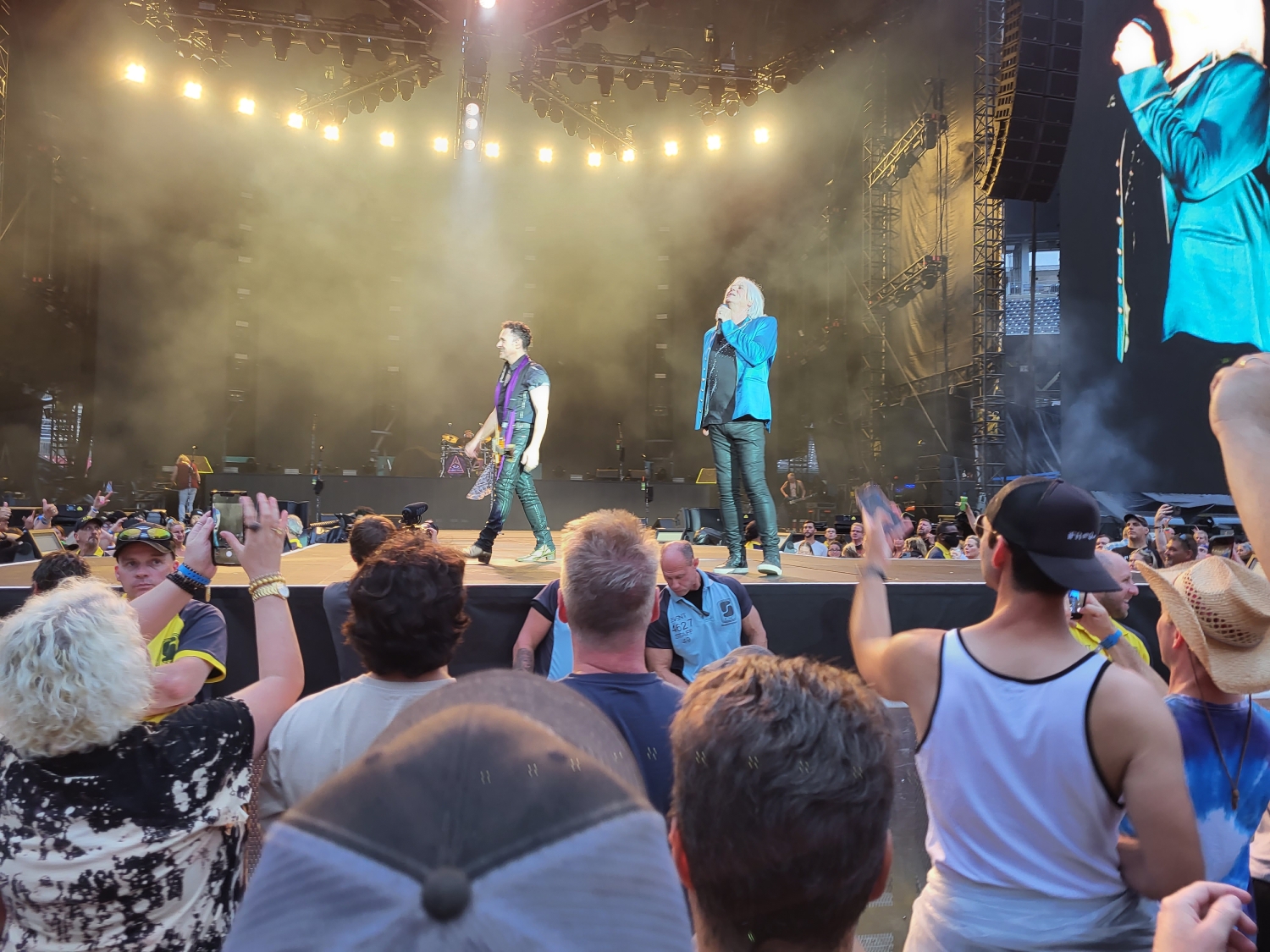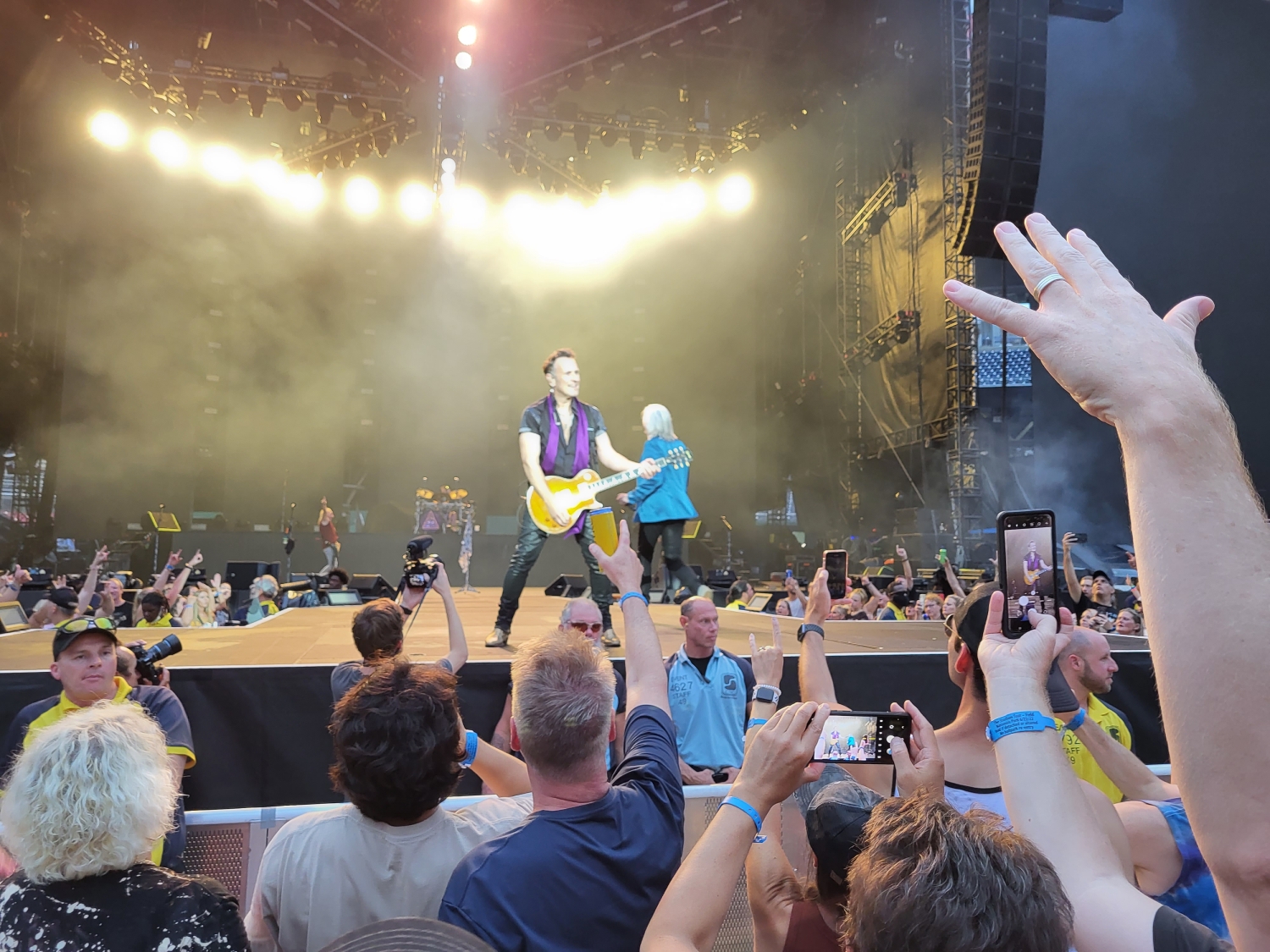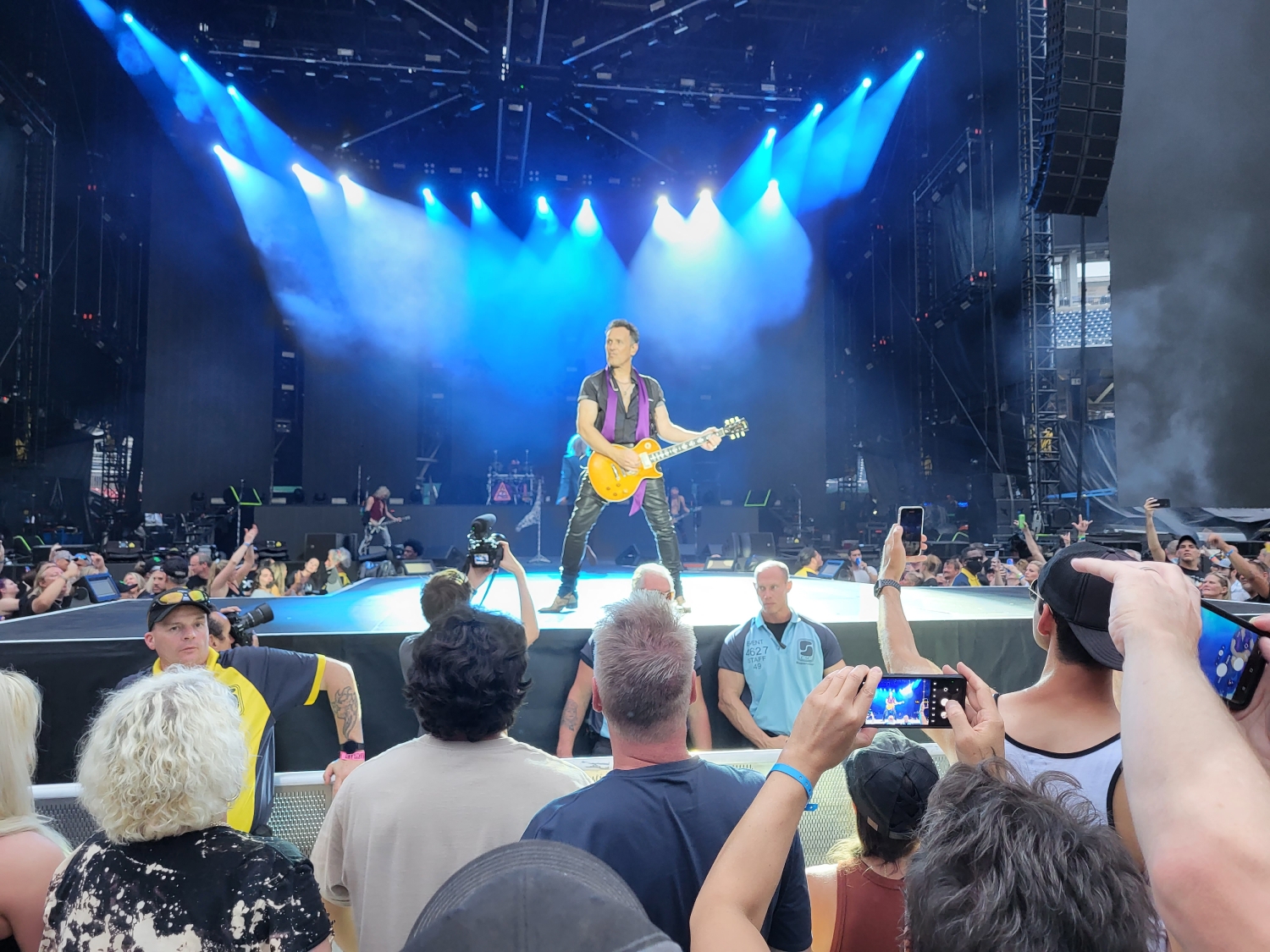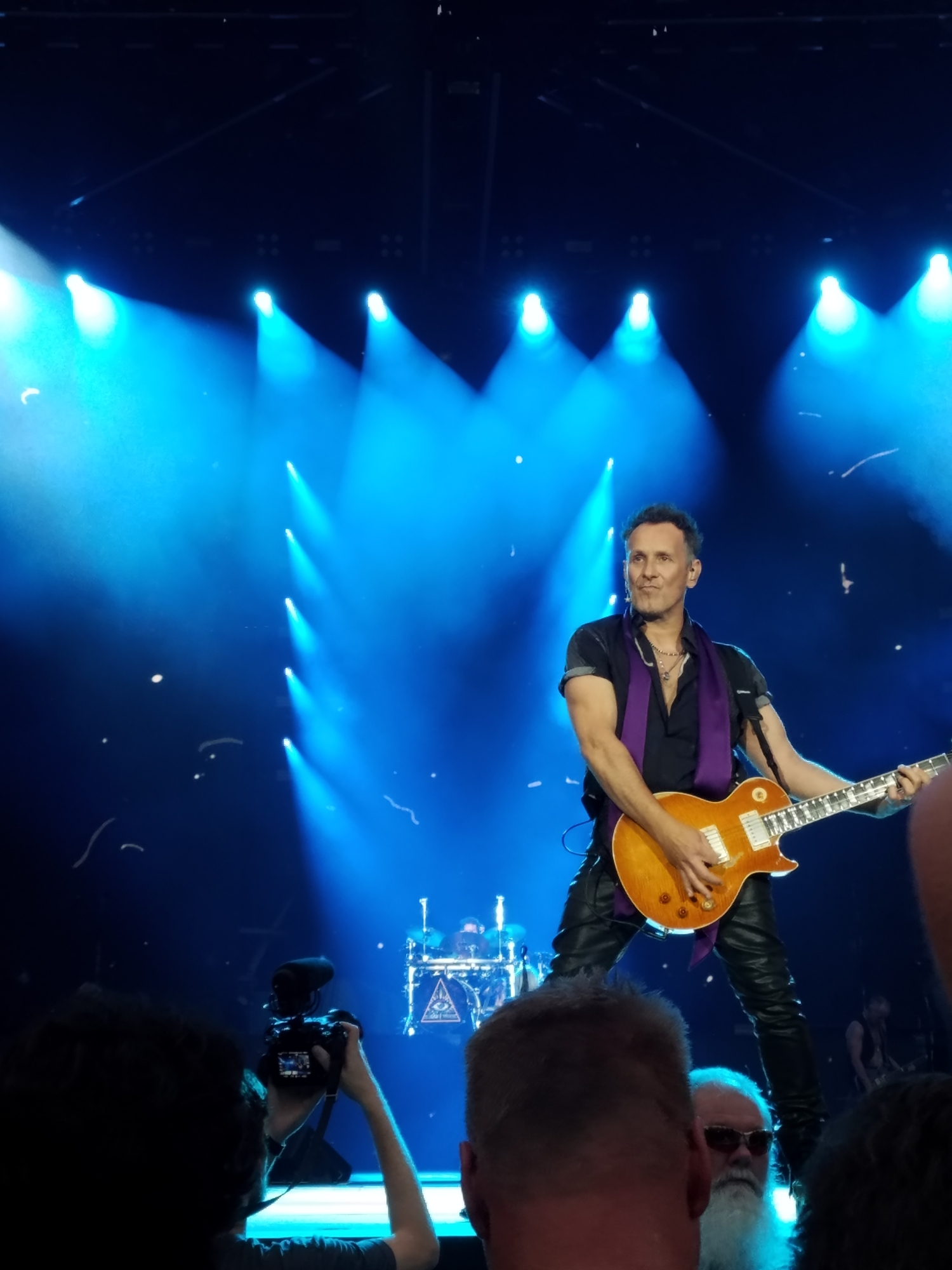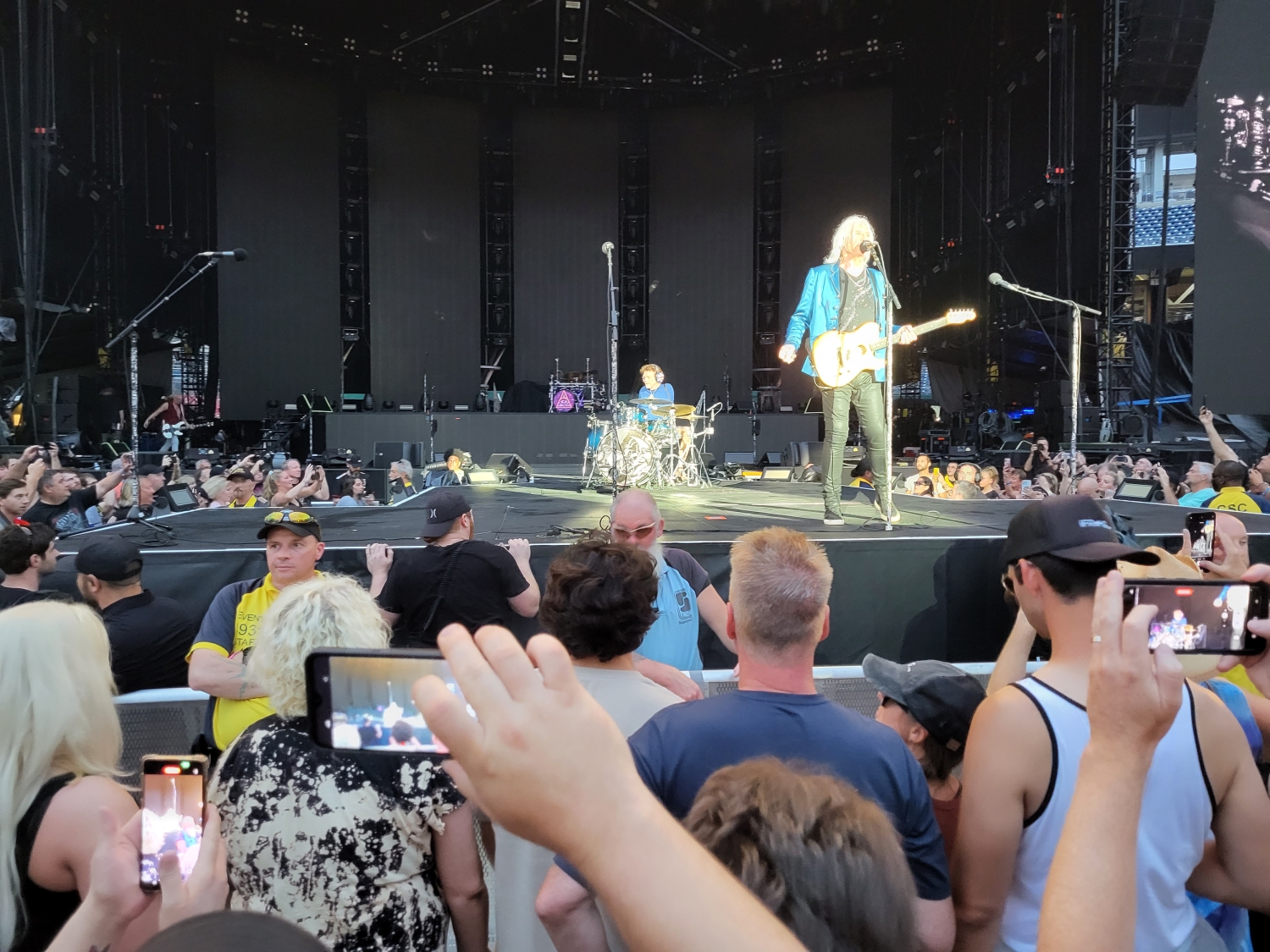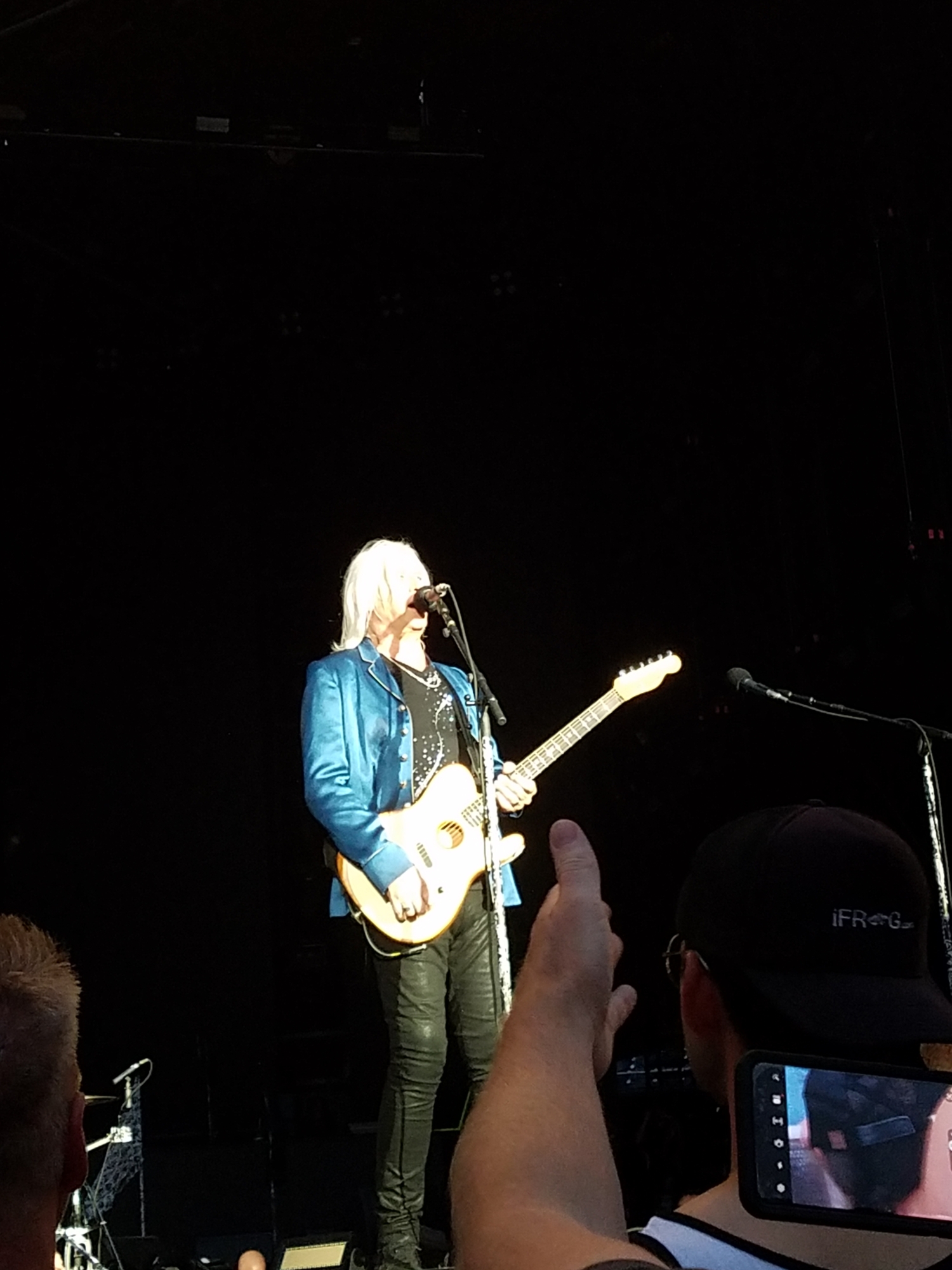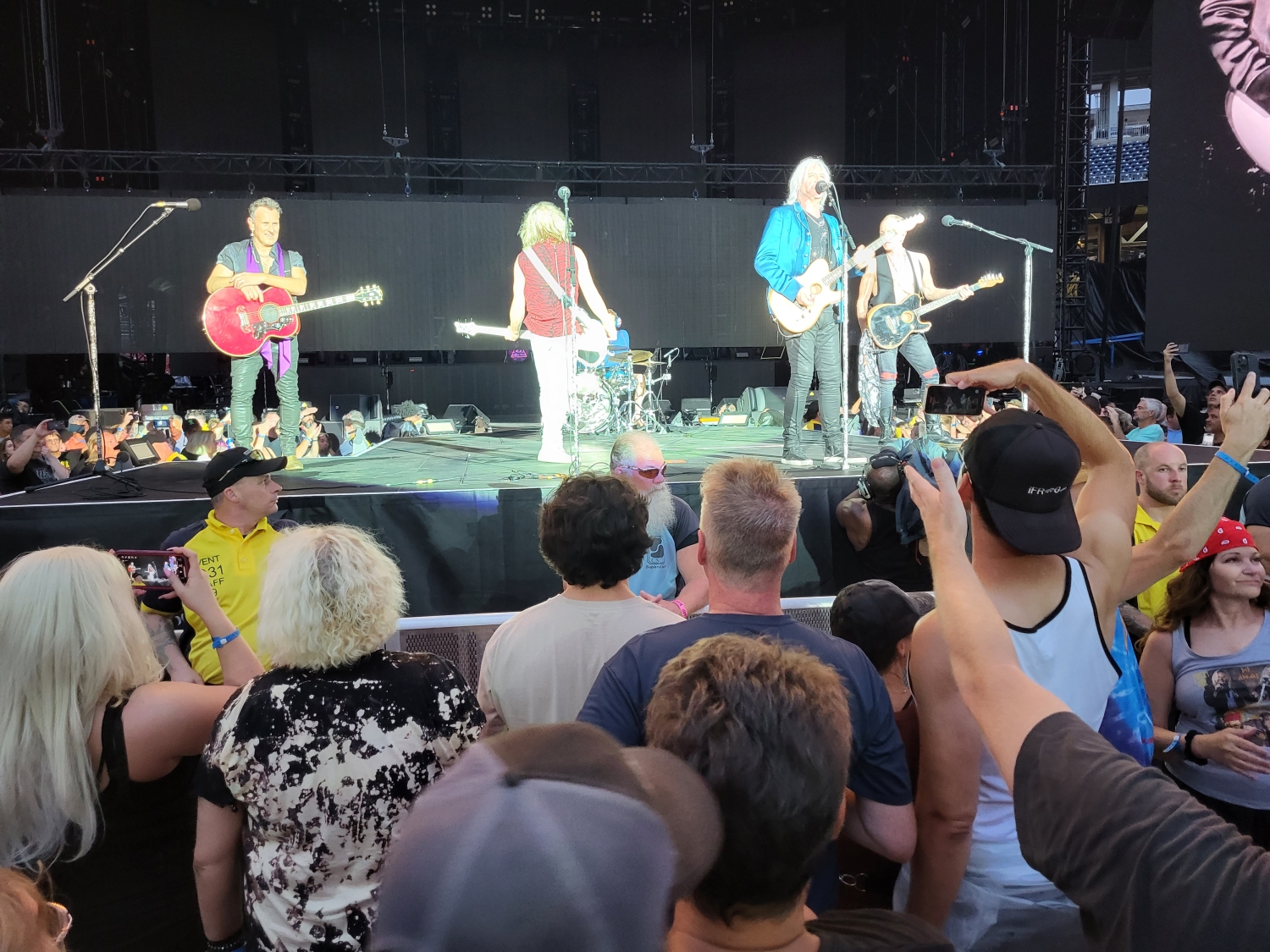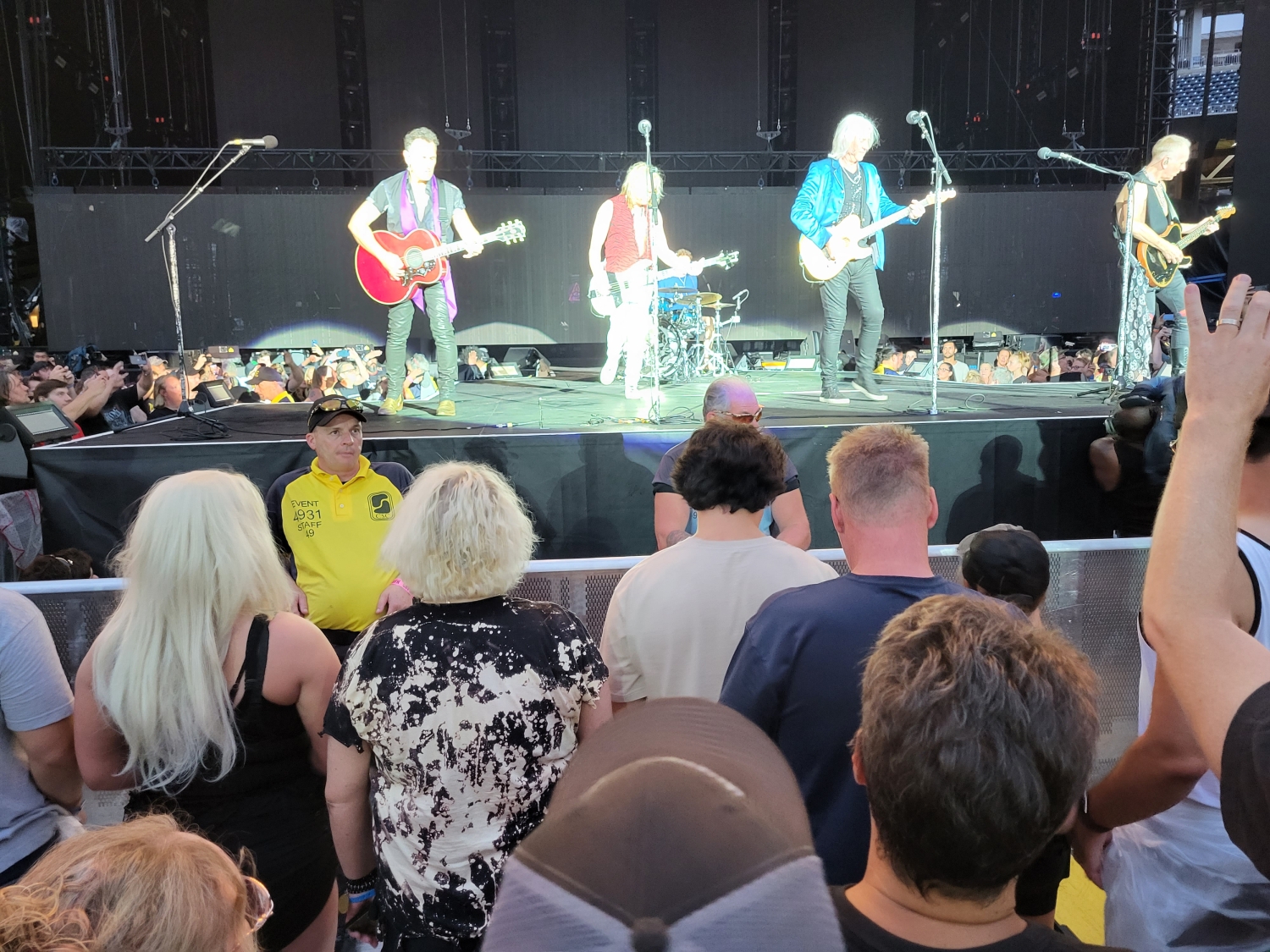 Setlists (courtesy Setlist.FM):
Joan Jett and The Blackhearts
Victim of Circumstance
Cherry Bomb
Light of Day
Everyday People
Love Is Pain
Do You Wanna Touch Me (Oh Yeah)
Fake Friends
Crimson & Clover
I Love Rock 'n' Roll
(I'm Gonna) Run Away
I Hate Myself for Loving You
Bad Reputation
Poison
Look What the Cat Dragged In
Ride The Wind
Talk Dirty to Me
Your Mama Don't Dance
Fallen Angel
I Want Action
Unskinny Bop
Every Rose Has Its Thorn
Nothin' but a Good Time
Def Leppard (cut short by 2 songs because of storm)
Take What You Want
Fire It Up
Animal
Foolin'
Armageddon It
Kick
Love Bites
Excitable
This Guitar(Acoustic)
Have You Ever Needed Someone So Bad(Acoustic)
Two Steps Behind(Acoustic)
Rocket
Bringin' on the Heartbreak
Switch 625
Hysteria
Pour Some Sugar on Me
Motley Crue
Wild Side
Shout at the Devil
Too Fast for Love
Don't Go Away Mad (Just Go Away)
Saints of Los Angeles
Live Wire
Looks That Kill
The Dirt (Est. 1981)
Rock and Roll, Part 2 / Smokin' in the Boys Room / White Punks on Dope / Helter Skelter / Anarchy in the U.K.
Home Sweet Home
T.N.T. (Terror 'N Tinseltown)
Dr. Feelgood
Same Ol' Situation (S.O.S.)
Girls, Girls, Girls
Primal Scream
Kickstart My Heart