Windows Update
Lately it seems every update released by Microsoft breaks something. I can no longer recommend installing Windows Updates when they are released. Instead I tell folks to wait before installing updates and watch the usual Geek sites for news on if/what the newest updates broke.
These settings are also configurable via O&O Shutup10 which we will discuss later.
Location
Settings > Update & security > Advanced options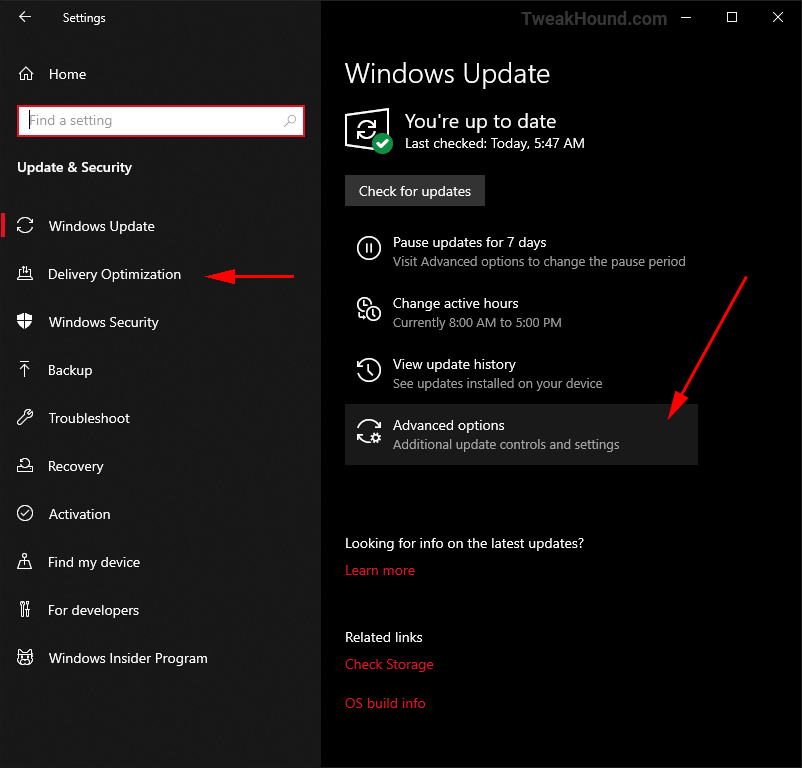 I recommend Pausing Updates, Receiving updates for other MS products, and seeing Notifications.
Pause the updates for the full 35 days.
From Microsoft:
"Delivery Optimization is a cloud-managed solution. Access to the Delivery Optimization cloud services is a requirement. This means that in order to use the peer-to-peer functionality of Delivery Optimization, devices must have access to the internet."
No thanks!
Settings > Update & security > Delivery Optimization > turn off: Allow downloads from other PCs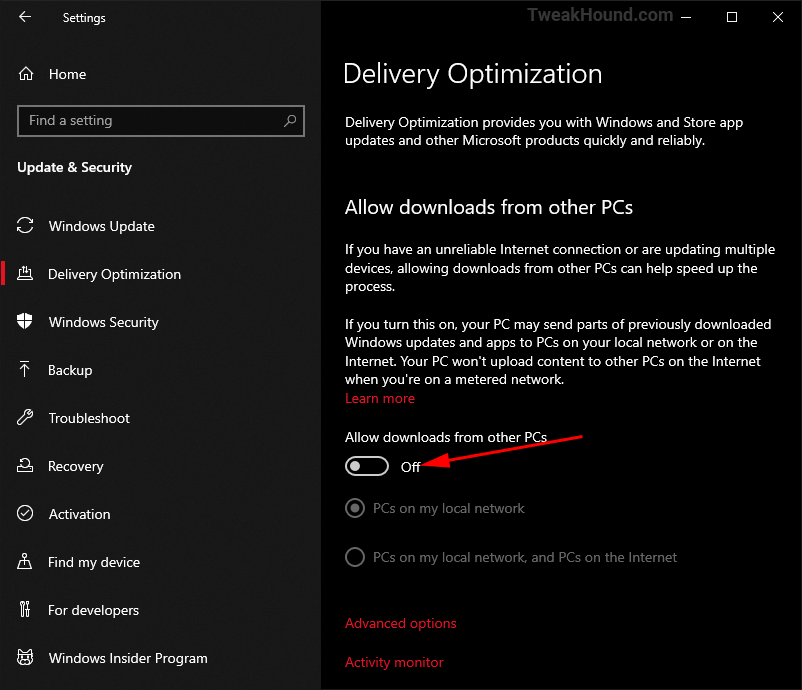 Optional:
Exclude drivers From Quality Updates
Not applicable to Windows 10 Home. (Unchanged from previous Win 10 versions. Here for FYI.)
[HKEY_LOCAL_MACHINE\SOFTWARE\Policies\Microsoft\Windows\WindowsUpdate]
"ExcludeWUDriversInQualityUpdate"=dword:00000001
Sources:
https://technet.microsoft.com/en-us/itpro/windows/update/waas-overview
https://technet.microsoft.com/en-us/itpro/windows/update/waas-configure-wufb