Uninstalling Unneeded Stuff

Optional Windows Components

Go to Control Panel\All Control Panel Items\Programs and Features >
click Turn Windows features on or off.

Deselect the features you do not want. Reboot when finished.
I select the following features:
Internet Printing Client – unneeded for home users except for very odd circumstances.
Windows Fax and Scan  – obviously needed if you fax or scan.
Remote Differential Compression API Support – unneeded for home users.
SMB 1.0/CIFS File Sharing Support  – Unneeded and serious security risk.
Work Folders Client – unneeded for home users.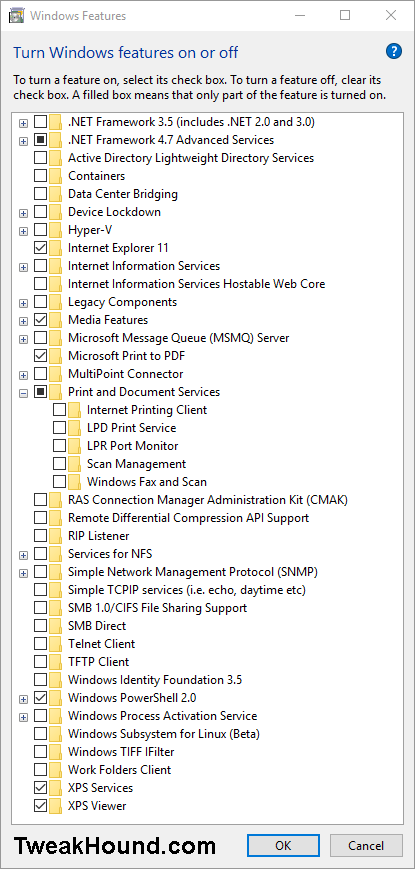 ---
Windows Apps

There are a variety of ways to uninstall Win 10's built in apps. Some of them you can right-click a tile and uninstall. However, this doesn't work for all of them, or even most of them.
The fastest and Geekiest way to remove Windows apps is via PowerShell. It is also the method that can cause the most issues. For that reason I've separated it from this guide.
See here: Win10 – Uninstall Apps Via PowerShell
For this guide I am recommending 
O&O AppBuster
.
This app has several advantages.
– You can easily see what is/isn't installed
– Most importantly you can easily reinstall an app
Check a button, and click Remove or Install. You can easily create a restore point from the Actions button.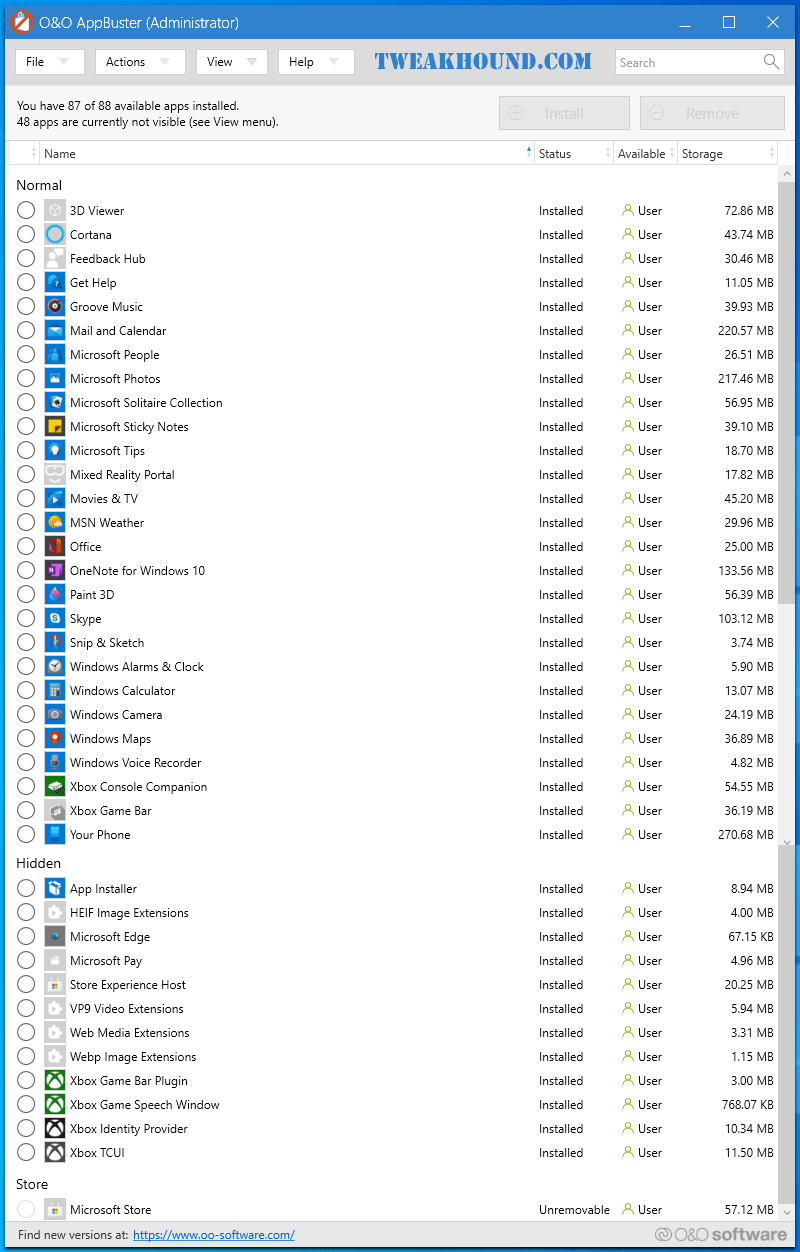 When you click Remove, you'll be presented with this screen. I highly recommend you choose Current User.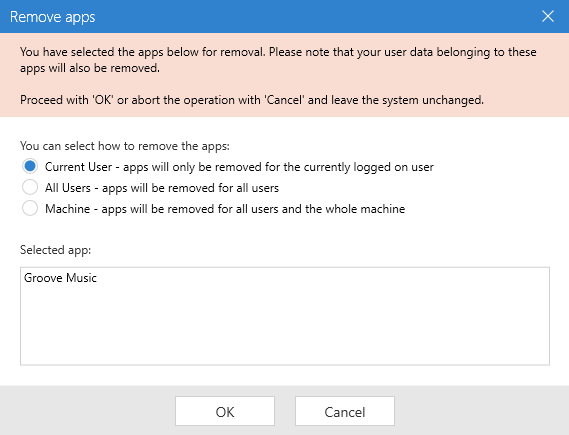 ---