This article covers creating an all-in-one Windows recovery flash drive.
This is the one I use. I often carry it with me.

I had covered something like this earlier but that article is quite dated.
This article covers making a rescue flash drive that will handle just about any issue on any version of Windows.
Nothing fancy here, it's just how I do it.
What You Will Need
1 – Flash Drive big enough for everything you need to put on it. I'm using a 4GB flash drive.
2 – Download or create the following at your discretion (sorry, no links here. Google or torrent search):
*to create iso's from discs I use CDBurnerXP (copy or grab disc)
– Windows Vista Repair Discs
– Windows 7 Repair Discs
– Windows 8 Recovery Discs (guide here)
– Anti-virus Rescue Discs (YUMI has an option to download these iso's)
– Acronis Disc Director and Acronis True Image boot discs (I use the iso from their downloads)
– Hiren's Boot CD
– A Linux live CD (I used Linux Mint KDE)
3 – YUMI – Multiboot USB Creator (Windows)
See the above link for full info on YUMI. I'm not gonna rehash the info you can get there.
Using YUMI
Put all your ISO's and YUMI in the same folder (it just makes things easier).
Run YUMI.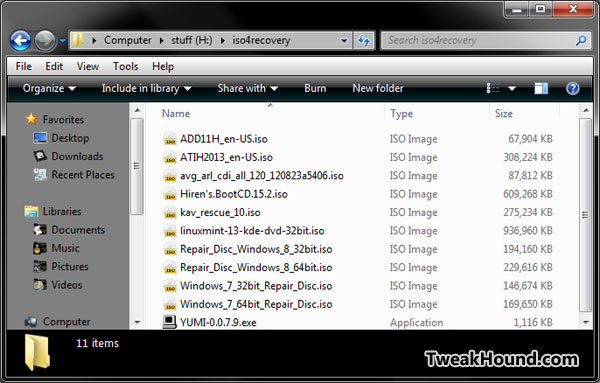 Select your ISO's and add them one at a time.
Format flash drive if needed.
Supported ISO's are listed.
Use Bootable ISOs > Try an unlisted ISO for:
– All Windows repair / recovery discs
– Acronis discs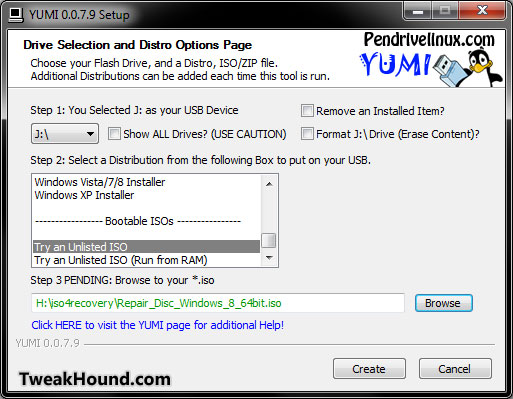 Double check!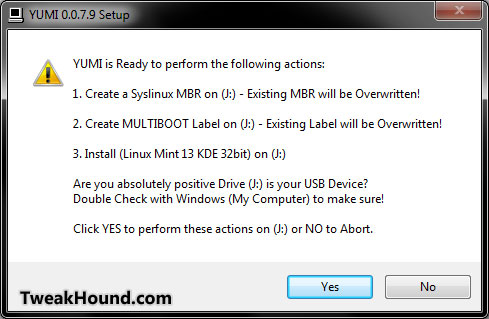 The Rescue Flash Drive I just created: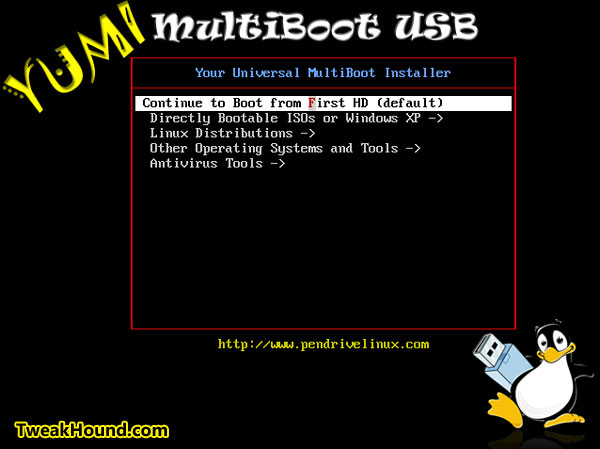 I've edited the menu title. File located at: X:\multiboot\menu\menu.lst where X is the letter of your flash drive.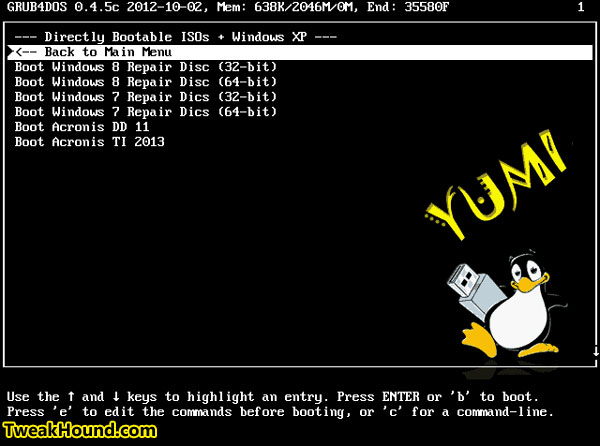 Yes, not a Windows utility but it can come in handy.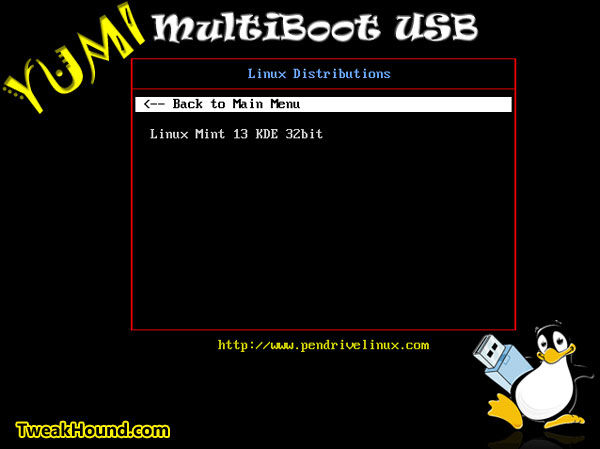 I used to use UBCD4Win but that project seems dead. This one has just about all I need to work on XP.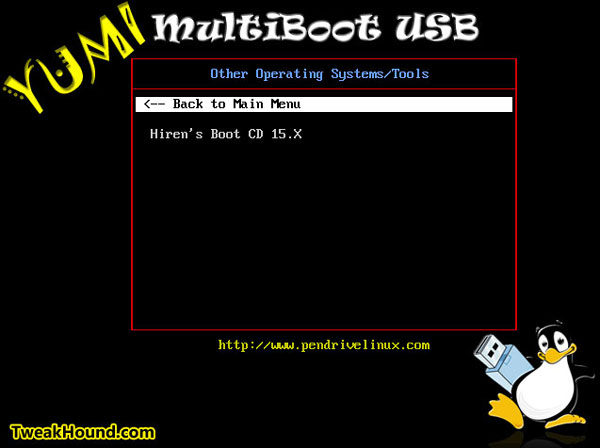 AV, FWIW
-END-