Upgrading to Windows 8.1 leaves behind files that you can optionally clean up after install.
*Warning – See How to remove the Windows.old folder
Before you use Disk Cleanup, make sure that all of your files and settings are where you expect them to be.
Deleting the Windows.old folder can't be undone.
Here are the 2 folders that can be deleted: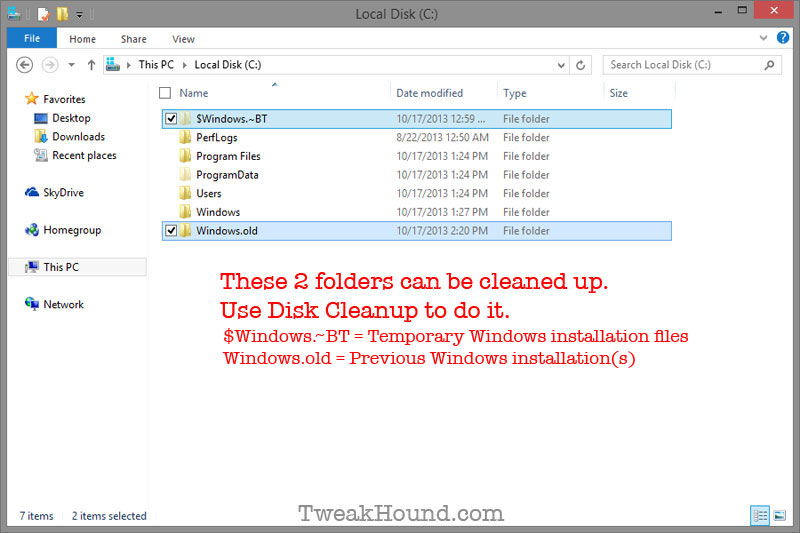 Run Disk Cleanup. Press the Windows + R keys, type cleanmgr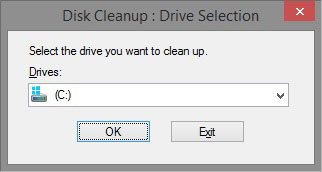 Click Clean up system files.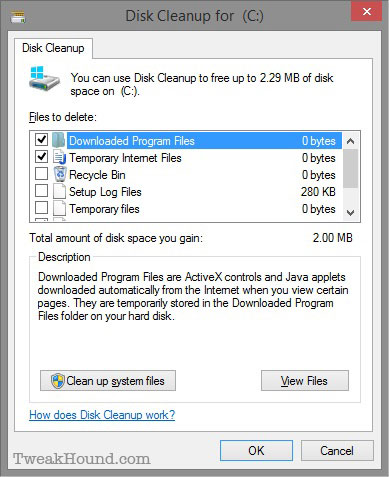 Click OK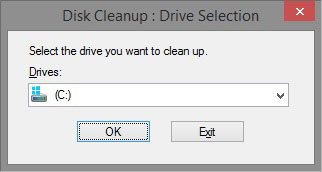 Check the boxes next to:
– Previous Windows installations (this is Windows.old folder)
– Temporary Windows installation files ( this is the $Windows.~BT folder)
Click OK. When finished reboot.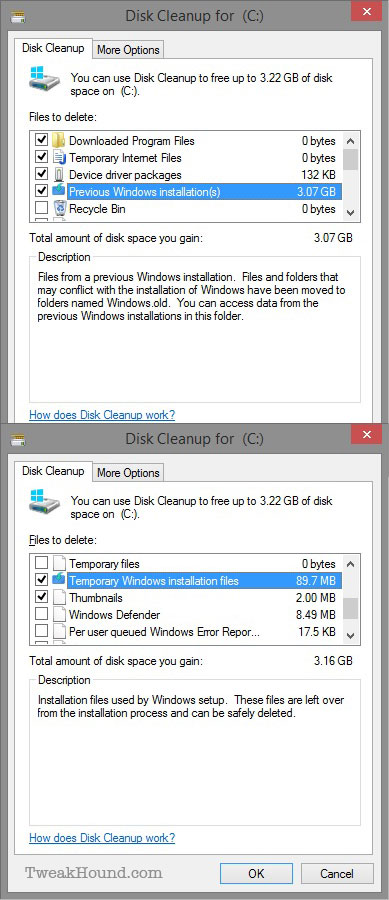 -END-