Earlier this week several Geek sites parroted an article at MYCE entitled Update for Windows 7 and 8.1 silently installs Windows 10 downloader (nice work there guys!). Although the article did not bash Microsoft, commenters around the web were pissed off. At first I thought these comments might be a little bit of anti-Microsoft hysterics. Still, it made be curious enough to research the issue. Now, I've changed my mind…

*NOTE – As of this writing the process described is the same on Windows 7 and 8.1.
*** See my post Remove And Block GWX In Windows 7 ***
Point 1 – You probably already have this update installed.
The article states that this is an Optional update. This is incorrect, at least on all my Windows 7 and 8.1 computers and VM's (total checked = 3xWin7 and 3xwin8.1). It is a Recommended update. Recommended updates are a subset of Important updates. Optional updates are an entirely different category. The difference is important because most computers are setup to download Important (and Recommended) updates automatically. This is not the case with Optional updates. What this means is, if you have Automatic Updates on you will most likely have this update installed.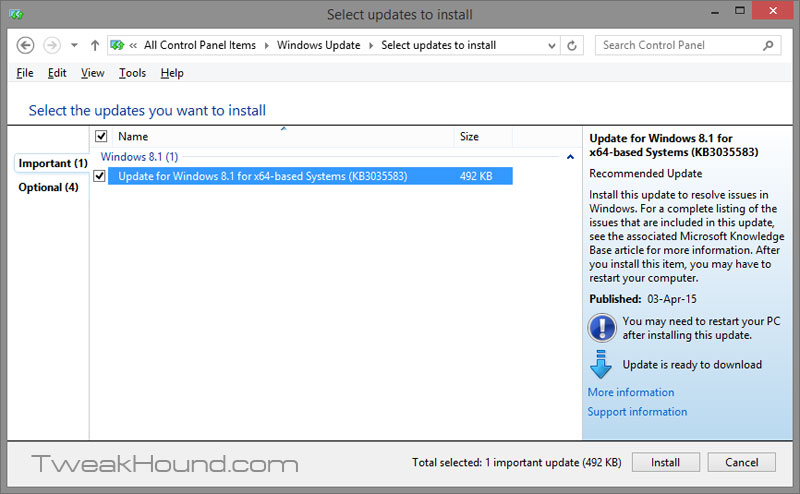 Point 2 – Why It matters.
Like a great many Geeks, I don't do Automatic updates. So, I went ahead and installed this update to see what happens.
1 – You will get a folder here: C:\Windows\System32\GWX (GWX = Get Windows 10)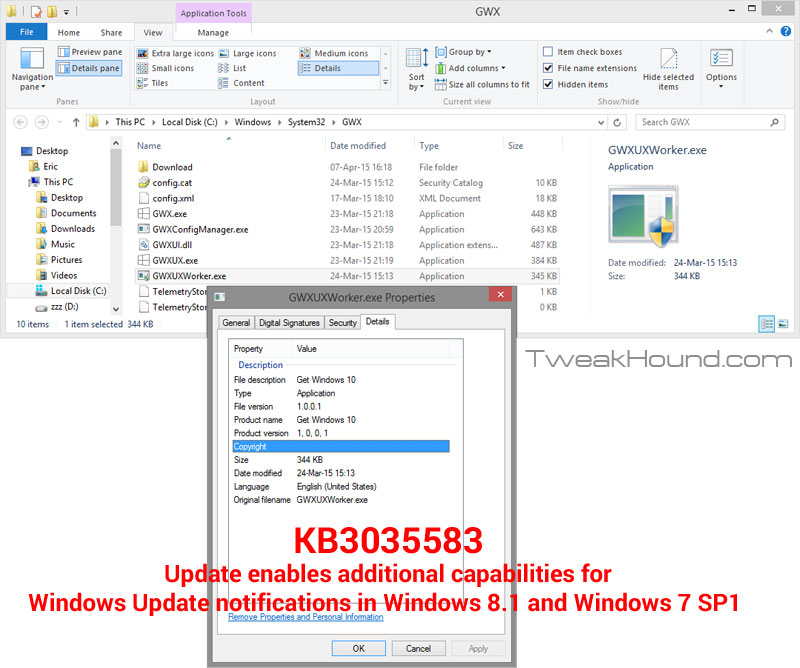 2 – Well, I know it has to do something more than that, cue Autoruns to find references to GWX. Found in Scheduled Tasks: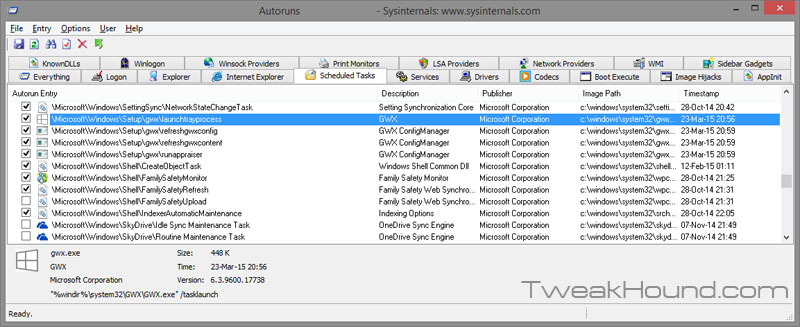 Off to Scheduled Tasks to find out more.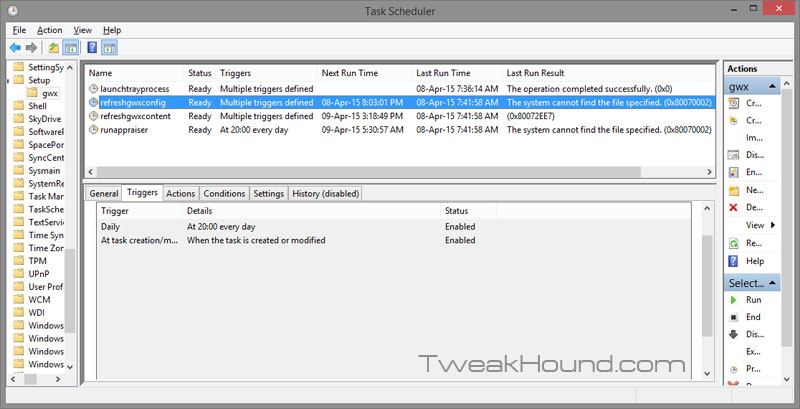 You've got to be kidding me?!
We have no release date for Windows 10 yet Microsoft has installed an update that will phone home daily (for months) to check?
I can understand why Windows 8.1 users would want to update to Windows 10. I certainly will. Still, we are months away from Win10 RTM.
And…
Why in the name of all that is Geeky would anyone replace Windows 7 with Win10?
Honestly, to most folks Win10 is just going to be Windows 8.2.
Anyway, I don't want to be pestered about it via notifications as it seems this update is designed to do.
*Note – I do not believe that this update will actually download Win10 but rather check for the update and ask you if you want to install Win10.
If you do not intend to install Windows 10 on your box you can uninstall it and/or block (hide) the update.
Uninstall It
Go to: Control Panel > Programs and Features > View installed updates > right-click KB3035583 and choose Uninstall.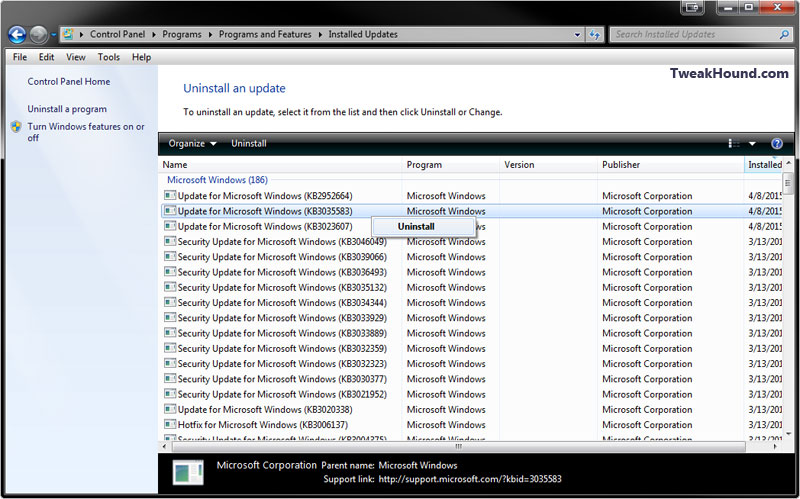 Hide It
I'm sure more than a few folks will complain to Microsoft and we may see a block tool released for KB3035583.
You can easily do this by going to Windows Update > right-clicking on the update and choose Hide update.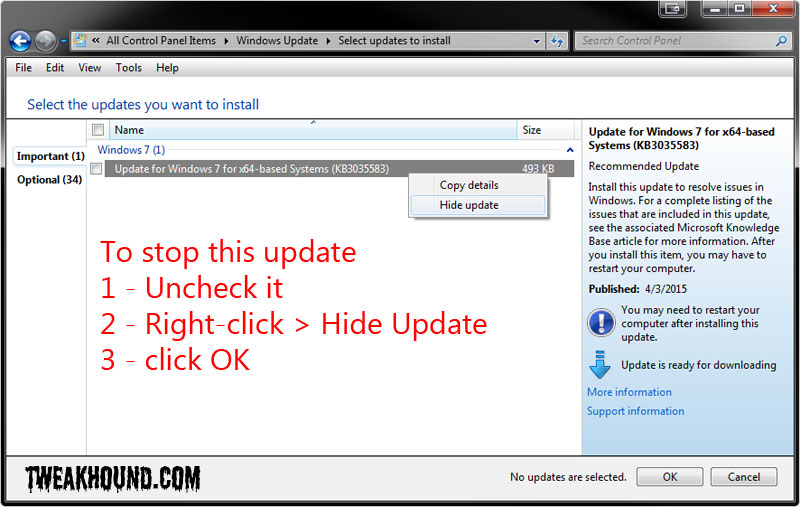 -END-