Just a quickie article to show you how to configure your Win10 install.
These screenshots show options for max security and privacy as well has how to skip using a Microsoft account.
These are my personal preferences.

click Customize settings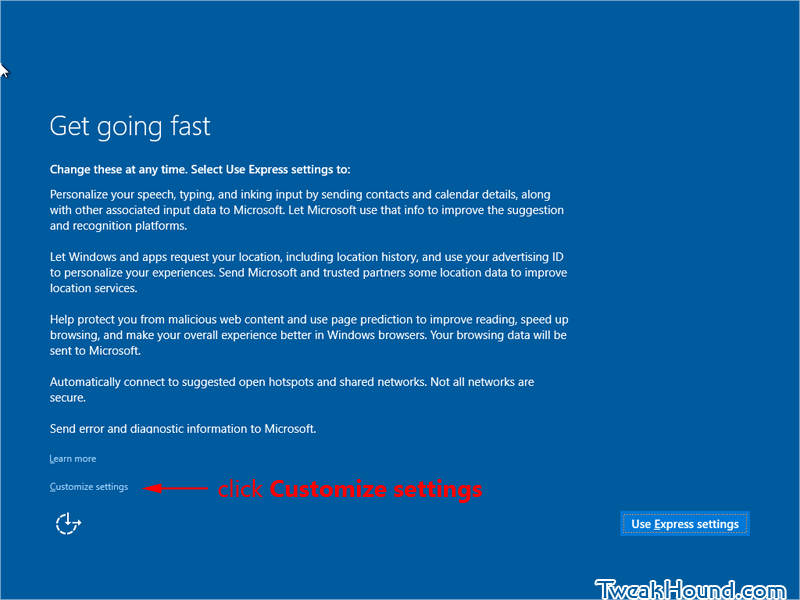 All to OFF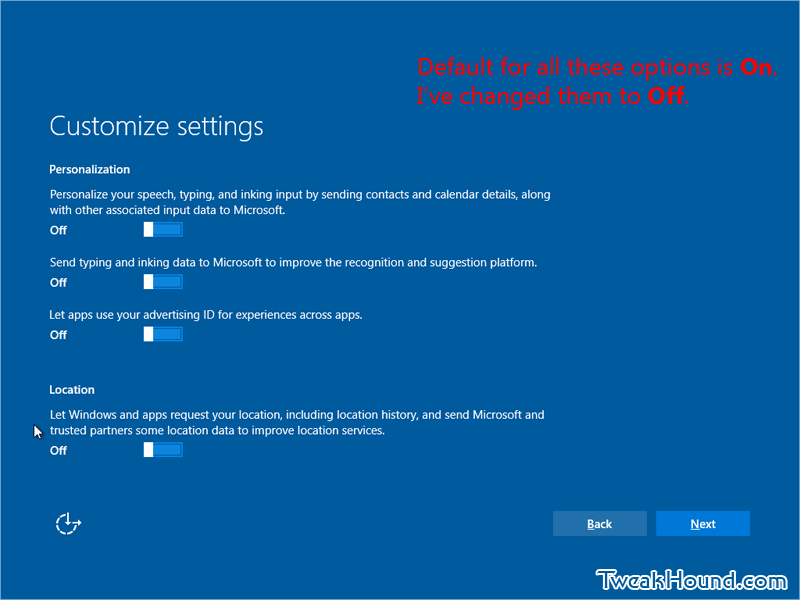 All to Off except Browser and protection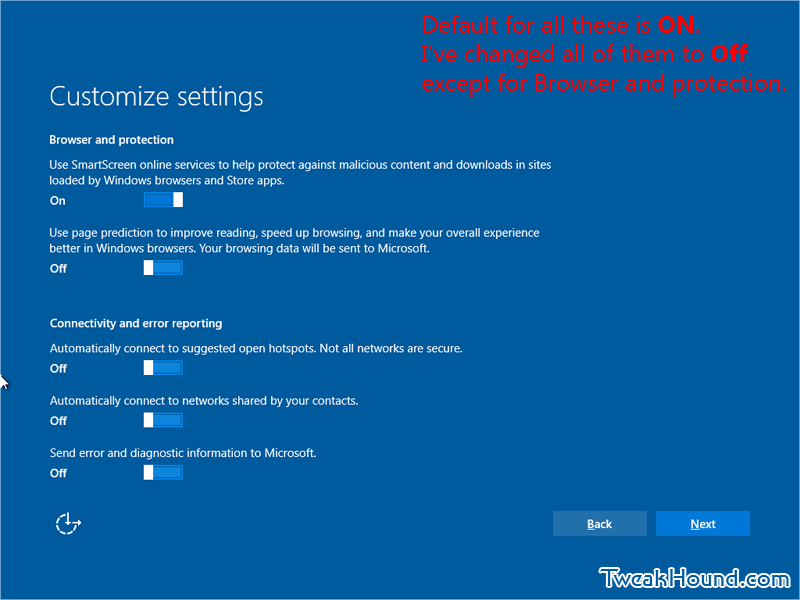 um… I own it? ?!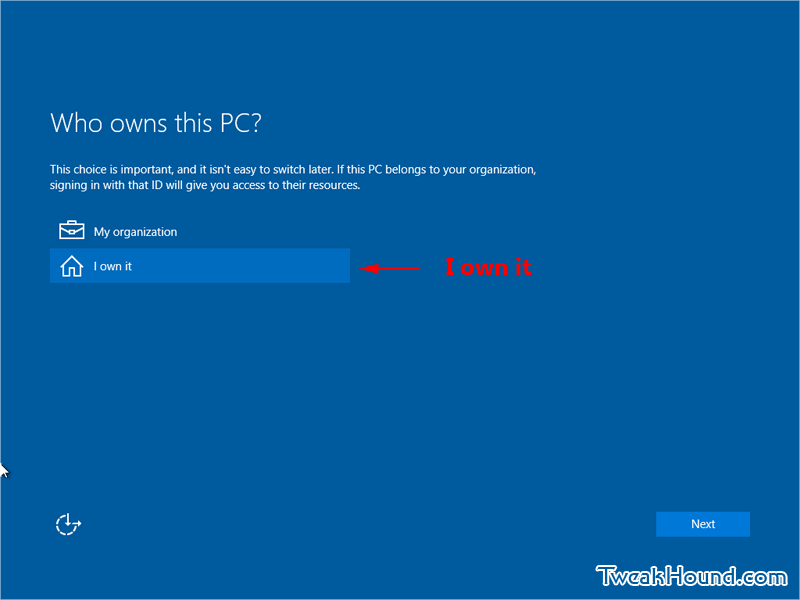 If you don't want to use a Microsoft account then choose Skip this step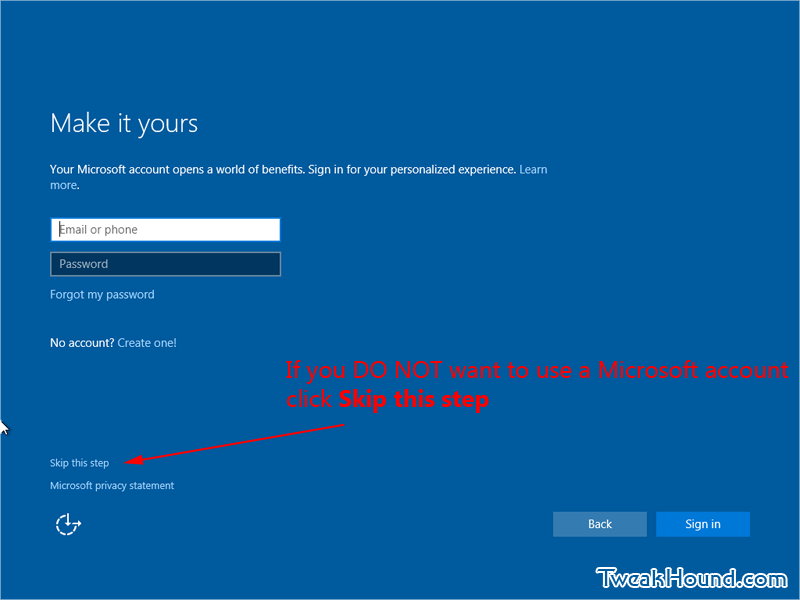 Last screen then done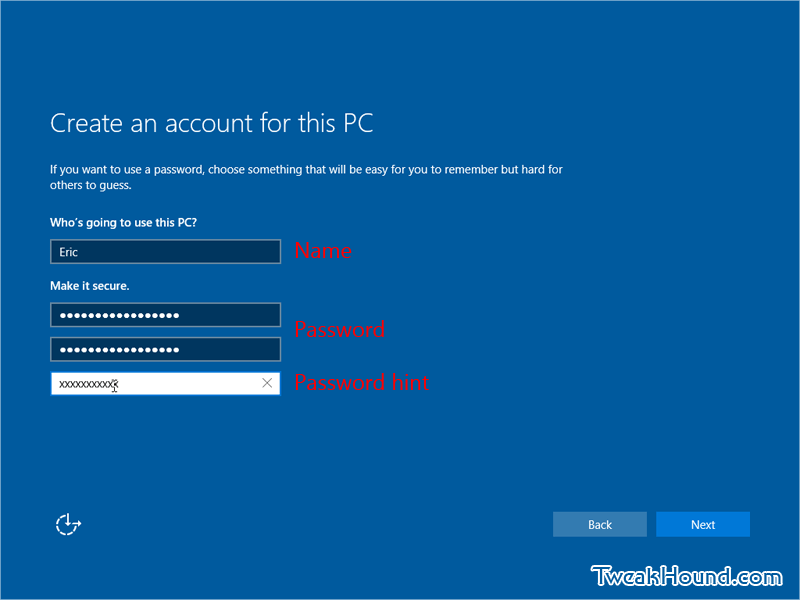 -END-