Yesterday was a beautiful day here in Central Virginia so I rode a section of the Virginia Capital Trail on my new bike.
I finished the day off with a delicious Hardywood Bourbon Barrel Cru and an Ardent Company Man (German-style pils). It was a good day.
Maps Wrong?
I remember this issue being discussed several years ago but I just saw this article and thought I would pass it along.
Five Maps That Will Change How You See the World
Here is an article from 2014: Why every world map you're looking at is WRONG: Africa, China and India are distorted despite access to accurate satellite data
Report Wrong
Apparently the original report was wrong, Vulkan's Multi-GPU Support Isn't Only For Windows 10. Good news!
Microsoft Wrong
'Windows 10 destroyed our data!' Microsoft hauled into US court.
Judge TweakHound's decision, I'm ruling for the plaintiffs and awarding $10,000 in actual damages and $10,000,000,000 in punitive damages.


Just Plain Wrong
Senate Puts ISP Profits Over Your Privacy
No justification for this.
IoT Security Wrong
"96% of security professionals responding to a new survey expecting an increase in IoT breaches this year"
Thanks to Ed for the link!
Uber Wrong
Uber to Suspend Autonomous Tests After Arizona Accident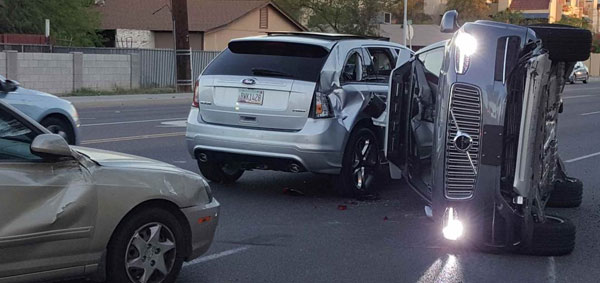 Star Wars Never Wrong
Bob Iger Reveals 'Star Wars' Han Solo Spinoff Details, Talks Plans After 'Episode IX'
"You'll also discover how he got his name."