It's hot!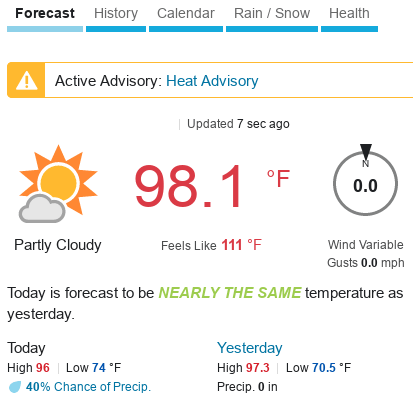 Not much going on out there. Unless you are a tech reporter that thinks anyone else cares what the next major Windows 10 edition is called.


Ultimate Windows Tweaker 4.3 Released.
Bunch of new tweaks. Click the [Read more…] link at the bottom of this post for full changelog.
Download
Other Updated Software
– Acronis Disk Director 12 build 3297. Release notes (log into account to download)
– paint.net 4.0.17
UWT 4.3 What's New
Version 4.3:
1. Introducing the search functionality to easily locate your desired tweak.
2. View detailed information about Windows Experience Index including all scores.
(Customization->Windows 10)
3. Disable Windows Ink Workspace
4. Enable "Do you want to close all the tabs?" prompt in Edge
5. Hide Windows Defender Icon From Notifications Area
6. Show Seconds In Taskbar Clock (Customization->Taskbar)
7. Disable All Live Tiles (Customization->Universal UI)
Customization->File Explorer
8. Enable Auto-Complete And Auto-Suggest
9. Disable Taskbar And Start Jumplists
10. Check By Default "Do this for all current items"
11. Change Default Behaviour For Drag-Drop In Explorer
Context Menu->Other Context Menus
12. Remove 3D Print With 3D Builder
13. Remove Scan With Windows Defender
14. Remove Edit With Paint 3D
15. Remove Cast To Device
16. Extended Info Bar to show full description of the tweak
17. New Desktop Context Menu Tweaks -> Character Map, Control Panel and Windows Update
18. Many design improvements and lots of bug fixes