Gmail for Android can now undo sent emails
Android Police has the info and a how-to.
Acronis True Image 2019 Released
Posted for you guys still using Acronis Products.
Logitech's new Pro Wireless mouse is already an Overwatch League champion
Probably the ultimate wireless gaming mouse. You can preorder it here.
For a great all-around mouse try:
Logitech MX Anywhere 2S Wireless Mouse with FLOW Cross-Computer Control and File Sharing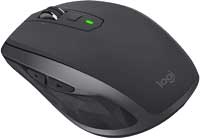 Facebook has TRUST ratings for users – but it won't tell you your score
that is the same thing that China is doing:
Big data meets Big Brother as China moves to rate its citizens
#DeleteFacebook
'Harry Potter' Readers Make Better Romantic Partners, Study Finds
Hell yeah we are!
Shorts Science: The Formula for the Perfect Length Shorts
I was looking for basic gym shorts under $10 (yes, I'm that cheap). The last pair I bought was the Hanes Men's Jersey Shorts for $7.00. This article actually has a scale as to what inseam you should get. Thankfully it does not mention the baggy, down past your knees, show your undies garbage. Nor does it mention the 70s ball-hugging shorty shorts either (though a 5″ inseam may be close).
"Not sure if you're a 5-inch, 7-inch, or 9-inch inseam kind of guy? We—and math—have your back."
They call it a "Leg Love Quotient" which is a rather…odd name. Anywho, my quotient came out to a 7″ inseam. The last shorts I bought had a 7.5″ inseam so it sounds about right.
Beating King of Pop, The Eagles have No.1 album of all-time
Not a big Michael Jackson fan but comparing a greatest hits album to a standard release seems a bit unfair.
The only MJ songs I really like are Rockin' Robin (with the Jackson 5), and Rock With You.