RocketDock is a free OS X style launcher for Windows. It is highly customizable.
I initially added this as a "Cool Tool" nearly 6 years ago and it has been included in my Freeware Guides ever since.
Although 64-bit and Windows 8 support is not currently listed I've never had a single issue.
RocketDock home page
Download RocketDock
RocketDock Addons
RocketDock Addons at DeviantArt
Official How-To: RocketDock Documentation
Official video of RocketDock in action.
Since the official documentation covers things pretty well I'm just going to show you my setup.
First, here is RocketDock in its default state:

You do not need the RocketDock icons below so they are the first things I get rid of:
You can right-click anywhere on the dock to get to your options: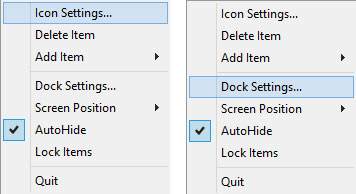 Here is the dock on my laptop (full-screen view):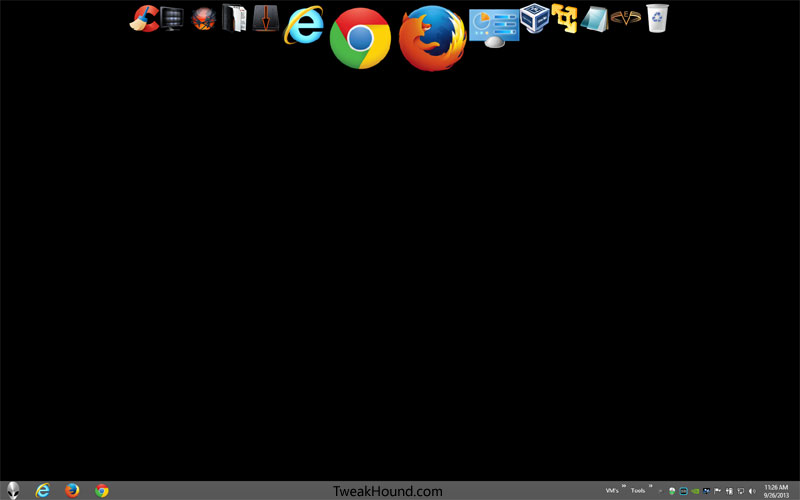 Dock on my desktop:

– – – – – – – – – –
Configuration Options
General. Run at Startup: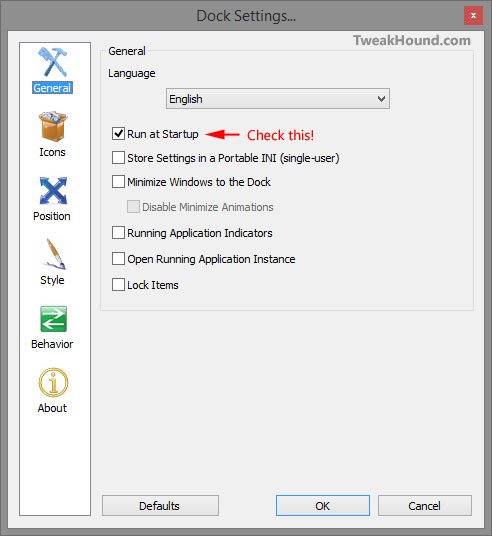 Icons. Set the size of the icons. Size = Start size. Zoom = size on rollover.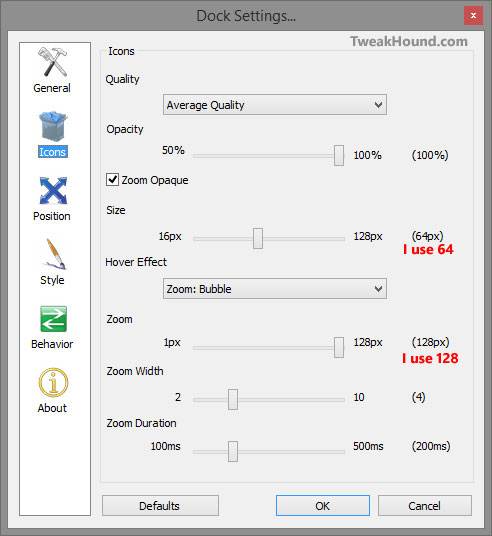 Position. I don't change anything here.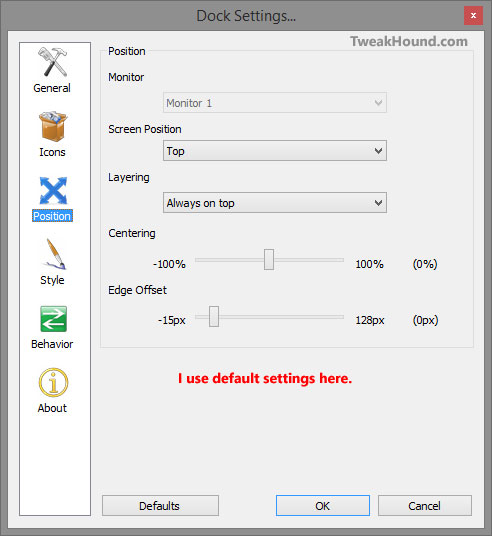 Style. I like the Blank theme (no background) and I do not like icon text/labels.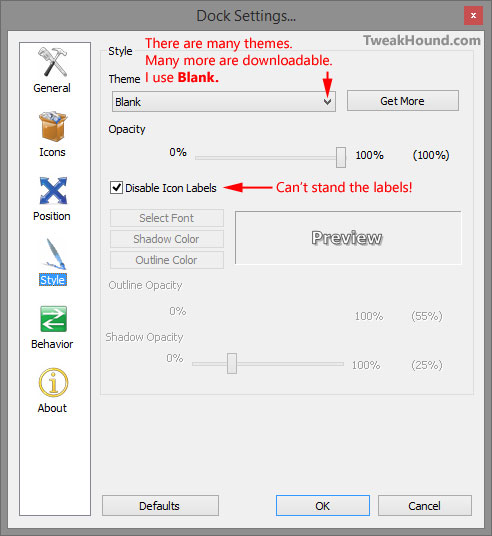 Behavior. AutoHide it!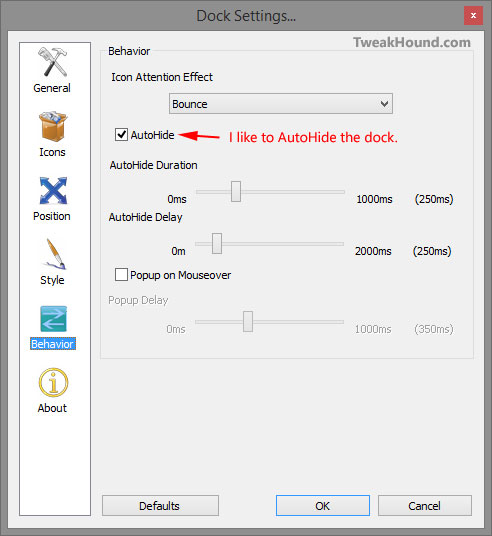 – – – – – – – – – –
Adding Programs To The Dock
The easiest way to add programs to the dock is to add  the icon to your desktop and then drag it into the dock.
You can also right-click in the dock >choose Add Item > then choose what you want to add.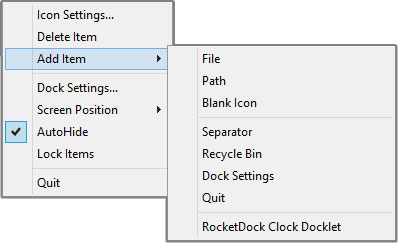 – – – – – – – – – –
Customizing Icons
To customize icons you right-click on the icon and choose Icon Settings…
In the resulting you pick an icon to substitute by clicking on it then clicking the OK button.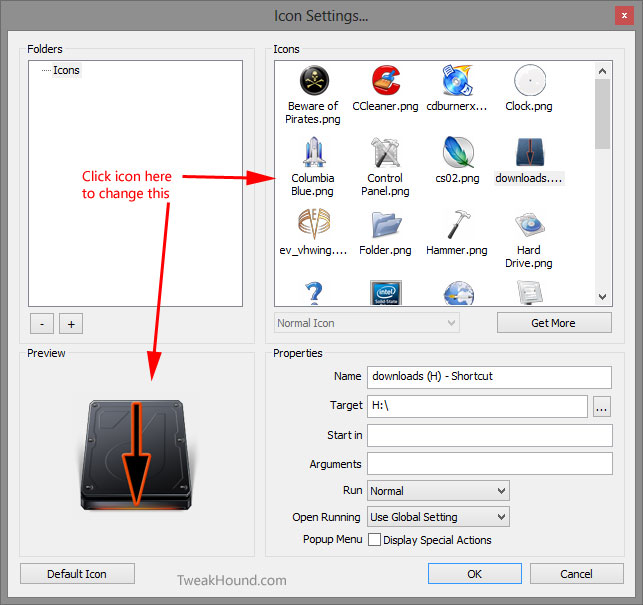 Getting Custom Icons
There are several places to get icons. I like:
DeviantArt Dock Icons
DeviantArt OS Icons (you can filter down to Windows if you like)
RocketDock Addons – Icons
Although I like to download or edit icons to 256px, RocketDocks max size is 128px. I would not download icons smaller than that.
Once downloaded I find it easiest to put those icons in RocketDocks default icon folder. The location is:
32-Bit Windows – C:\Program Files\RocketDock\Icons
64-bit Windows – C:\Program Files (x86)\RocketDock\Icons
My Icons
I've uploaded my icons to Dropbox for those who are interested. I did not create them though I did resize many of them.
RocketDock_Icons.zip
RocketDock_Icons (browse folder)
– – – – – – – – – –
That's it. I hope you've found this article useful!
-END-