I had done a few clean installs on my main rig but was waiting for TH2 for my "final". This PC had previously been a dual-boot Windows 8.1 / Window 7 PC. I had upgraded 8.1 to Win 10.

Here are the steps I took:
1 – I made sure I had my drivers and the latest versions of all my programs.
2 – Made a bootable Win10 flash drive. See here for how, and here to find TH2 ISOs.
3 – Next I backed up the entire OS drive using Acronis True Image.
4 – Unpluigged all drives except my OS drive.
5 – Booted from flash drive and used Repair/Troubleshoot/Command Prompt/Diskpart to wipe disk.
6 – Rebooted and installed Win10. DO NOT ENTER KEY, Local account, customized settings all options off.
7 – Post install: Installed drivers, ran Windows update, tweaked, installed apps. Windows activated automagically.
8 – Shrunk drive to 60GB.
9 – Rebooted, put Windows 7 partition back on OS drive behind Win10 partition via Acronis True Image.
10 – Installed EasyBCD and added Windows 7 to boot order.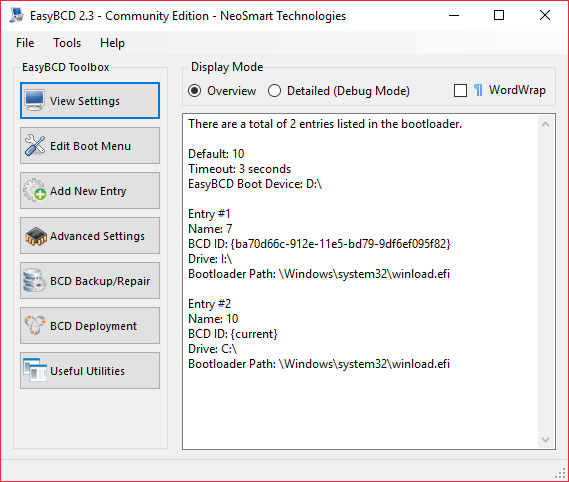 Result
IMHO it was a waste of time. My upgrade to Win10 from 8.1 was running OK. So is the clean install.
Desktop Pic (click on it for full size)