Since several folks have asked about it, I thought I would share my S7 vehicle setup.

I had complained earlier about an audio noise problem. Since no fixes seem forthcoming I did an end around and improved my setup in the process.
I did not want to spend a lot of cash on this.
My previous setup was a vehicle dock where I had to manually plug in the headphone jack and charger. It connected to an old Sony CD player connected to 6 speakers, 2 of which connect to a 10+ year old Lightning Audio amp.
After some research I decided to put the S7's Bluetooth to work.
With the help of an old buddy of mine who still does car audio installs part time, I picked a cheap JVC unit.



Next I ordered a Samsung Wireless Charging Vehicle Dock (I paid $50 for it so look for that price if you can).


Below is the setup in my truck. It is perfect for me. Hands free phone, auto-reply to texts, Google voice search, music playback…
Bluetooth audio works flawlessly and sounds great.
The app I use is Car Home Ultra. I highly recommend it.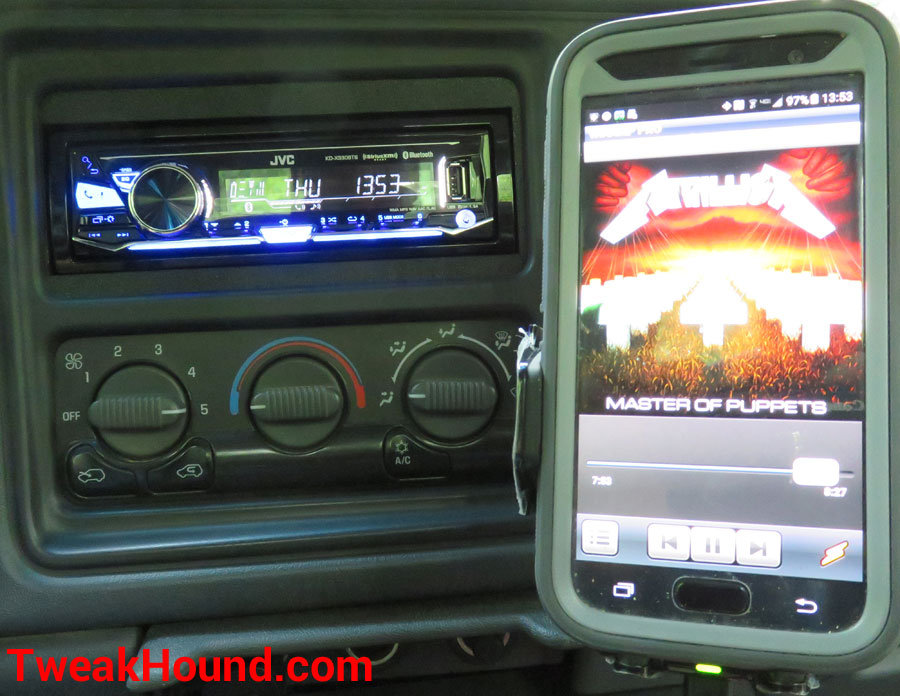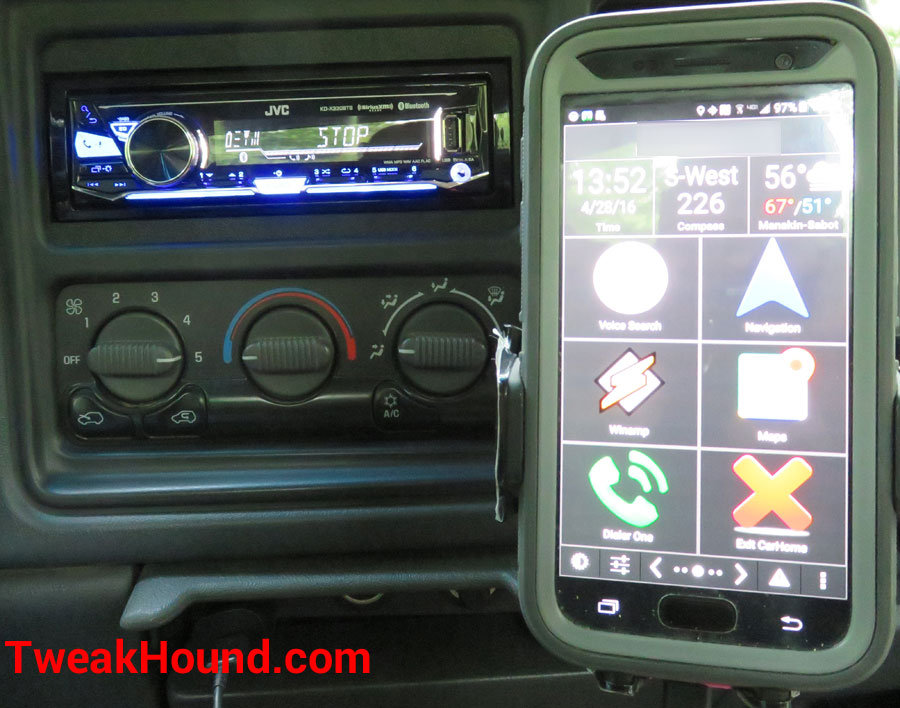 Before too long I will be replacing the radio in my wife's car with a similar setup. Her radio will be a double din though.
Now if I can only find a cover for my S7 that doesn't suck…


-END-