A reader wrote in to ask how to disable those annoying "software update available" notifications that the AMD drivers where causing.

It is a 2 step process.
1 – Disable the AMD Updater in Scheduled Tasks.
Go to Control Panel > Administrative Tools > Task Scheduler > Task Scheduler Library > AMD Updater (right-click and Disable)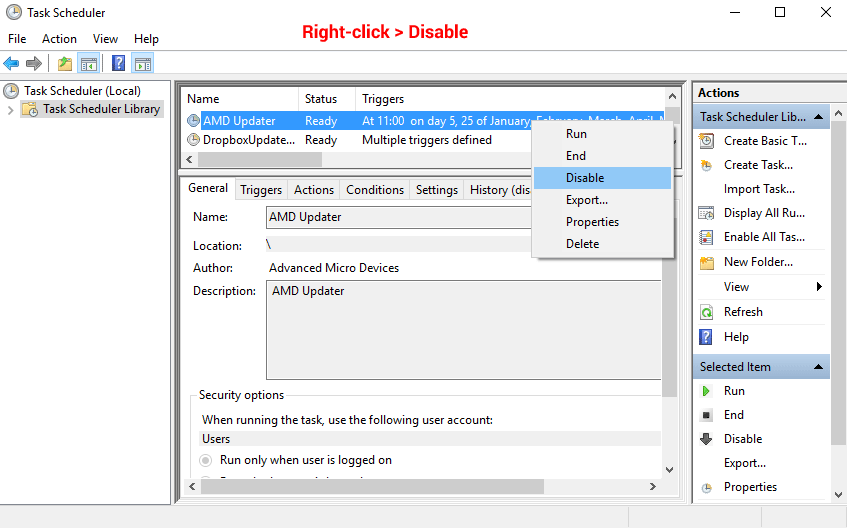 2 – Clear the event in AMD Radeon Settings.
Right-click on Desktop > choose AMD Radeon Settings > click the Notifications bell at the bottom > Check "Done".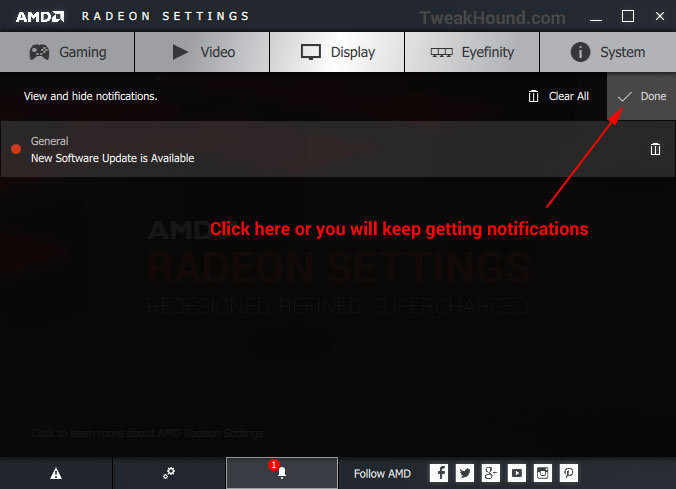 That's it!
-END-