KB4056892 is Microsoft's first attempt at mitigating the Intel CPU fiasco.
Updated: see the end of this post.

This is one benchmark, by one Geek, on one computer. It isn't scientific, or definitive. It proves nothing except how KB4056892 affects one Geeks synthetic benchmark results.
Score: 5699 before update 5677 after.
5677 as a proportion of 5699 is 99.61%
5699 as a proportion of 5677 is 100.39%
.39% difference.
IMHO the results are statistically insignificant. I make no conclusions beyond that.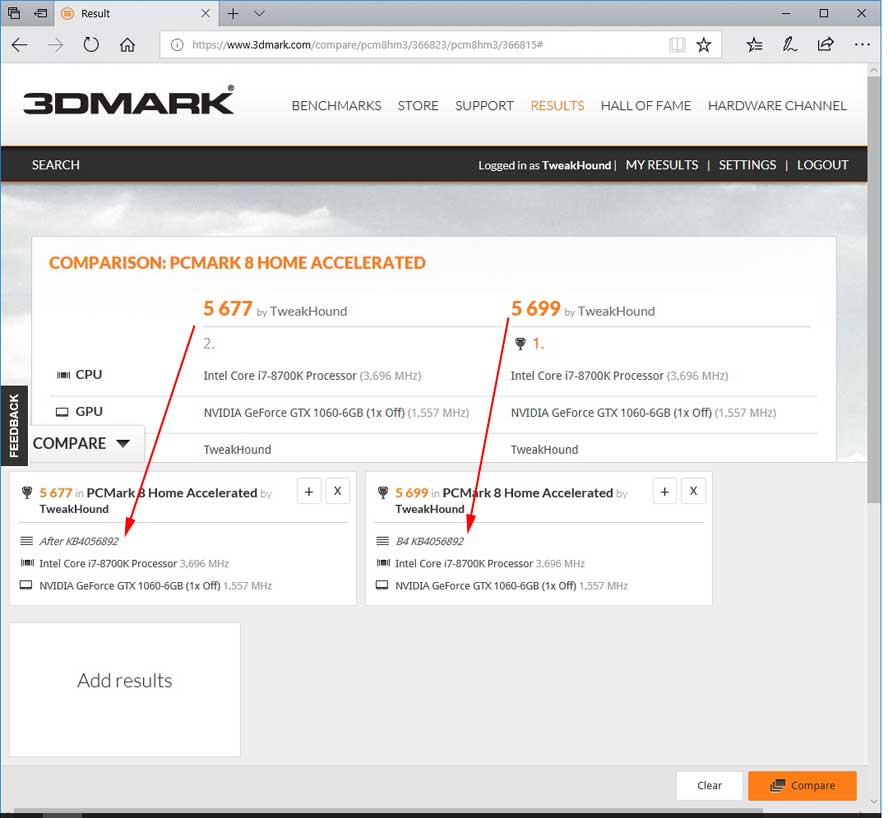 Update: 0850EST, 05JAN2018
Techspot ran a bunch of comprehensive benchmarks:
Video: https://youtu.be/_qZksorJAuY
Article: https://www.techspot.com/article/1554-meltdown-flaw-cpu-performance-windows/
Conclusion: "Desktop users have little to worry about in terms of performance loss, particularly gamers."
Update: 1315EST, 05JAN2018
Guru3D – Windows 10 CPU Bug Fix Patch Benchmarked
Conclusion:
"Given what I am currently seeing, desktop users and PC gamers should not be too worried about significant performance drops. Most test results do show a negative effect on performance overall, but we're really talking in a realm of 2% differentials here. Now my remark here needs to include this, there probably will be more firmware updates and perhaps new patches for all protections to kick in, accumulated and activated these all can have an effect on performance. If that turns out to be the case, we'll have to re-do and revisit all tests. "