*** No longer being actively maintained due to lack of page hits, despite being the most accurate list and map.
"Breweries" is a loose term and can be a: brewery, tap house, brewpub…
Qualifications:
Be independent. By my definition. For starters, this means not being owned by "big beer". Good baseline here: Craft Brewer Defined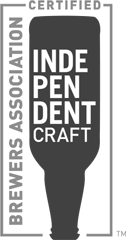 If you carry the above label you qualify but not having it doesn't disqualify you.
– Not a national chain resturant / brewhouse.
– You have to make at least one beer on site.
Help Wanted
Additions, subtractions, mistakes, complaints? Please let me know.
This info was gathered from many sources too numerous to list. I've done my own work, please do not steal it.
For publishing info please contact me.
Website Links
Having a website is a necessary part of owning a business. A Facebook page is not a website. Pony up a few dollars and get your 12 year old neice or nephew to set you up a WordPress site.
I do not, will not, won't not link to social media pages.
The table is sortable and printable. The map is down below the table.
Virginia Breweries