Software Updates
Autoruns 13.90
Firefox 61.0.1 – Download EN-US 64-bit | All Firefox Versions | Release Notes
Macrium Reflect v7.1.3317
O&O ShutUp10 1.6.1397
Wise Disk Cleaner 9.7.6 (I use portable version)
Back From Vacation In West Virginia
July 3rd – Stayed at Snowshoe, West Virginia. Did a few runs down the mountain on my mountain bike. Saw a couple of deer here. Apparently they are very used to people. See video below. FYI – No cell signal for 24 hours. Don't rely of your phone for navigation in this area. Apparently only AT&T works around here and then only in a few spots.
( https://www.snowshoemtn.com/-/media/snowshoe/maps/pdf/snowshoebikeparkmap.ashx )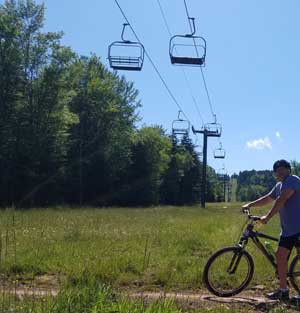 July 4th – Biked a 25 mile section of Greenbrier River Trail from Cass to Marlington (Google Map). Parked in Marlington. Got breakfast and packed a lunch made by Dirt Bean Cafe. Great food and nice people. Took a shuttle provided by Appalachian Sport up to Cass so we could ride one way. Drove to Adventures on the Gorge in Lansing, WV where we stayed for 2 nights. We stayed in the Sunnyside Suite.
Though much of the ride is shaded it was hot and humid with heat indexes in the upper 90s. The 2 of us drank over 4 liters of water.
I have the CamelBak Adult M.U.L.E. Mil Spec Antidote Hydration Backpack. I removed the bite valve so I can just pour the water into our water bottles.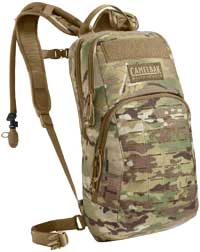 July 5th – Rafting the Lower New River. No pics this year as I didn't wanna pay for them. Here is a pic from last year: https://www.tweakhound.com/2017/07/11/patch-tuesday-23/th_nr_wva_2017/
July 6th – Did the Bridge Walk before heading home. You walk the catwalk under the New River Gorge Bridge. Very cool. 876 feet high and people base jump off this thing on Bridge Day.
https://en.wikipedia.org/wiki/New_River_Gorge_Bridge
This deer was at the base of Snowshoe Mountain, West Virginia. The folks there tell me you can feed some of them from your hand.