It was 1986. August 31st. That's the day I first saw her.

I was stationed in Germany and a few of us made a pilgrimage to Monsters of Rock, Mannheim, West Germany. It was an impressive lineup: Ozzy, Def Leppard, Bon Jovi, MSG, Scorpions, and Warlock.
We were stage left and very near the front as I recall. The opening band Warlock started playing Earthshaker Rock but I was frozen. The lead singer was a pinup hot blonde in black leather and she was rocking. Seriously, I stood there dumbfounded and even a little smitten. Her name was Doro Pesch.
It was the first and last time I saw her but 32 years later I am still rocking out to Doro. Her new album Forever Warriors, Forever United just came out and it is great.
Links, Pics, and Videos:
Doro Pesch Official Website
Doro Pesch Facebook
Doro Pesch – Wikipedia
Doro – AllMusic
Doro Pesch YouTube Channel
Doro Pesch YouTube Search
Doro Pesch CDs at Amazon
Doro Pesch MP3s at Amazon
Doro – Forever Warriors, Forever United at Amazon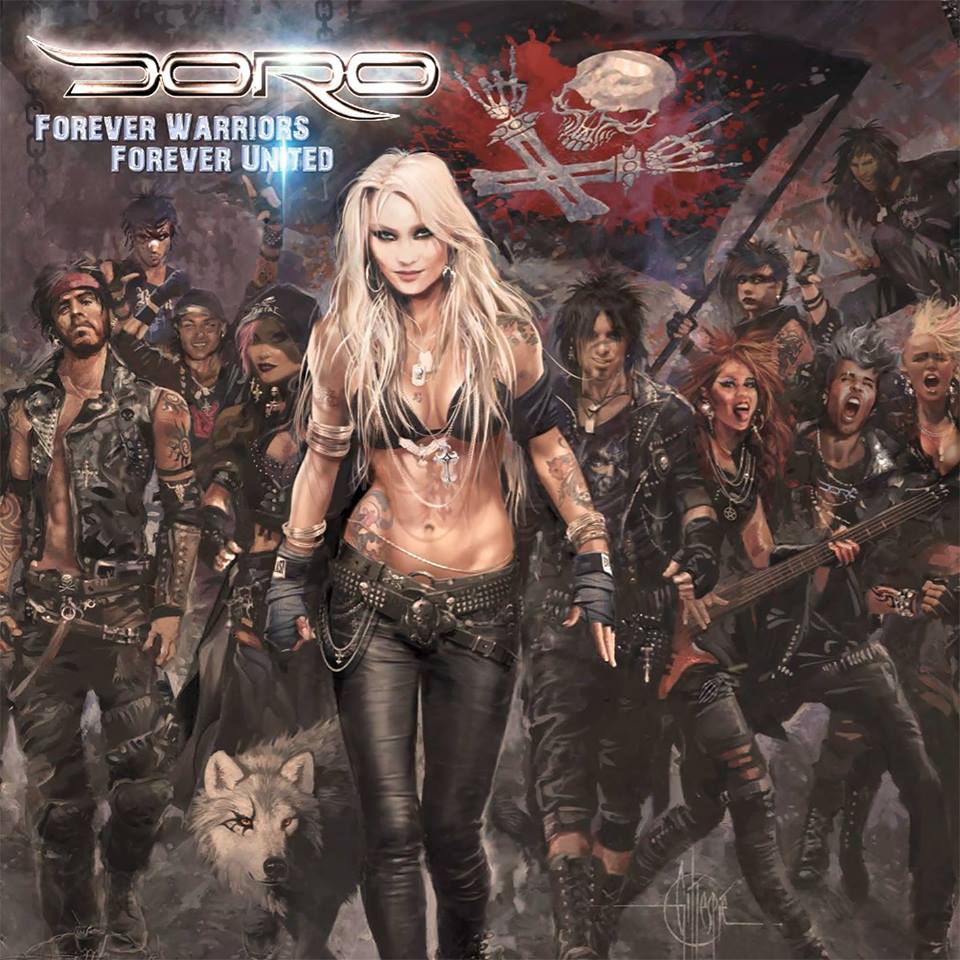 Monsters of Rock Mannheim 1986 Setlists
Someone recorded Warlock at the show. Not great quality but here it is: Warlock 1986-08-31 Mannheim, Germany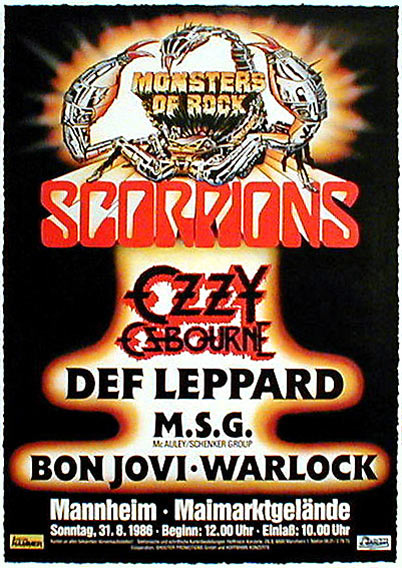 Doro around 1986: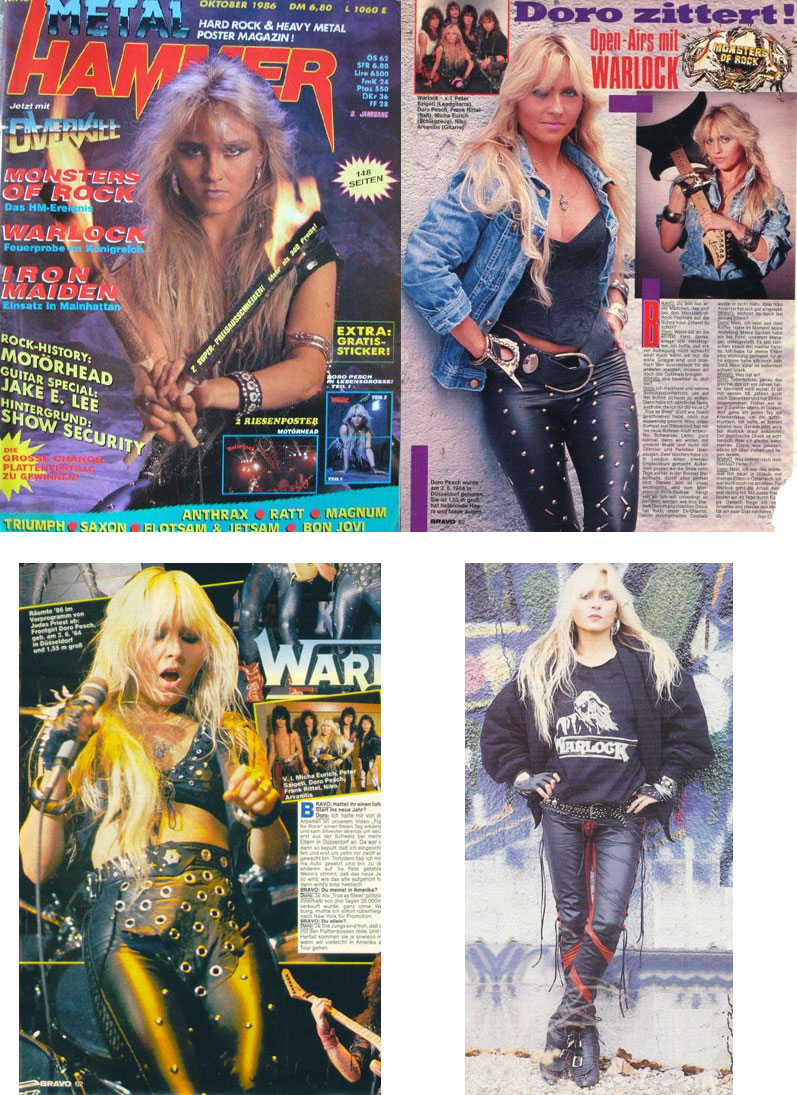 Doro UK TV Interview 1986

DORO – All For Metal (OFFICIAL VIDEO)

My favorite Warlock song. Don't know why, just is:

These next 2 stay in my workout playlist: