CCleaner 5.46
Download (I use the portable version) | Release Announcment
I keep getting questions so…
Yes, I still use CCleaner. Yes, I still recommend CCleaner. But, though many seem not to listen, I keep telling folks NOT TO INSTALL IT. It doesn't need to be installed and all the issues that have come up have been from the installed versions.
Stuff I bookmarked recently. Some off topic, some not:
Google makes it easier for veterans to find jobs, as well as businesses led by other service members
"The first new initiative, through Grow with Google, adds new features to a search for "jobs for veterans." Enter your military code (MOS, AFSC, NEC, etc.) and Google will surface results for civilian job listings that require a similar skill set. Partnerships with other companies will also make this possible on services that use Google's Cloud Talent Solution, such as FedEx Careers, Encompass Health Careers, Siemens Careers, and more."
Yahoo and AOL scan your inbox for advertising purposes
Google and Microsoft claim they don't.
Logged off: meet the teens who refuse to use social media
"It is widely believed that young people are hopelessly devoted to social media. Teenagers, according to this stereotype, tweet, gram, Snap and scroll. But for every young person hunched over a screen, there are others for whom social media no longer holds such an allure. These teens are turning their backs on the technology – and there are more of them than you might think."
Outstanding!
Which Social Media Site Is Tops Among Teens? Not Facebook
"This group favors another social channel above all others — Snapchat."
I'm a little confused by the term "social media". I take it to mean sites like Facebook and Twitter. Sites like Instagram and Snapchat are listed as "social media" but I just don't see the resemblance. Am I wrong?
Dairy and meat 'beneficial for heart health and longevity'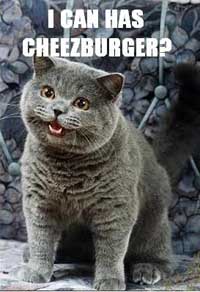 This Man Had to Have His Arm Amputated After Eating Raw Seafood
Warning, nasty pic there. I rarely eat sushi but I love me some raw oysters. I try to stick to the "months with R" advice.
Days you're most likely to get a ticket.
"According to our figures, ticket volume spiked significantly toward the end of the month: The 28th, 29th, 30th, and 31st were all among the top five days for tickets."
If you ask you local and state police they swear up and down there are not any ticket quotas. This article shows that to be Bravo Sierra.
Master of Marketing
New web site, a watch line, and now Blackened American Whiskey.
Master of puppets, I'm pulling your strings
Twisting your mind and smashing your dreams
Blinded by me, you can't see a thing
Just call my name 'cause I'll hear you scream
Master, master!
Just call my name 'cause I'll hear you scream
Master, master!
Viking Cruises bans children, says clients want kid-free vacations


Warner Bros' Wile E. Coyote Movie Finds Its Scribes In The Silberman Brothers
"Road Runner's nemesis, Wile E. Coyote a.k.a. 'Super Genius', is getting his own big screen feature and Deadline has learned that Jon and Josh Silberman, the supervising producers behind CBS' Living Biblically have been hired to write Coyote Vs. Acme."
I always wanted the coyote to catch and barbecue the road runner. When I was younger had this patch on my snowmobile suit and the sticker on my snowmobile: