***1418hrs 13DCE2018. Updated with a statement from Microsoft
The hot news in the Windows world comes from a Reddit user that claimed Microsoft is collecting data in Windows 10 even when you tell it not to.
I have looked at this issue and I cannot confirm nor refute this claim. See below…

First Thoughts
I'm on a local account and I do not use the Microsoft Store so there should be no info going from Windows 10 to Microsoft. You will note I said Windows 10. Apps in Windows 10 are a different matter. Just like apps on your phone you must configure each individually if it is configurable at all.
As I said above, there is no Microsoft account so there is no info to upload from Windows 10.
So, I logged in to the Activity History of the Microsoft account I have for Outlook. Here is what I came up with: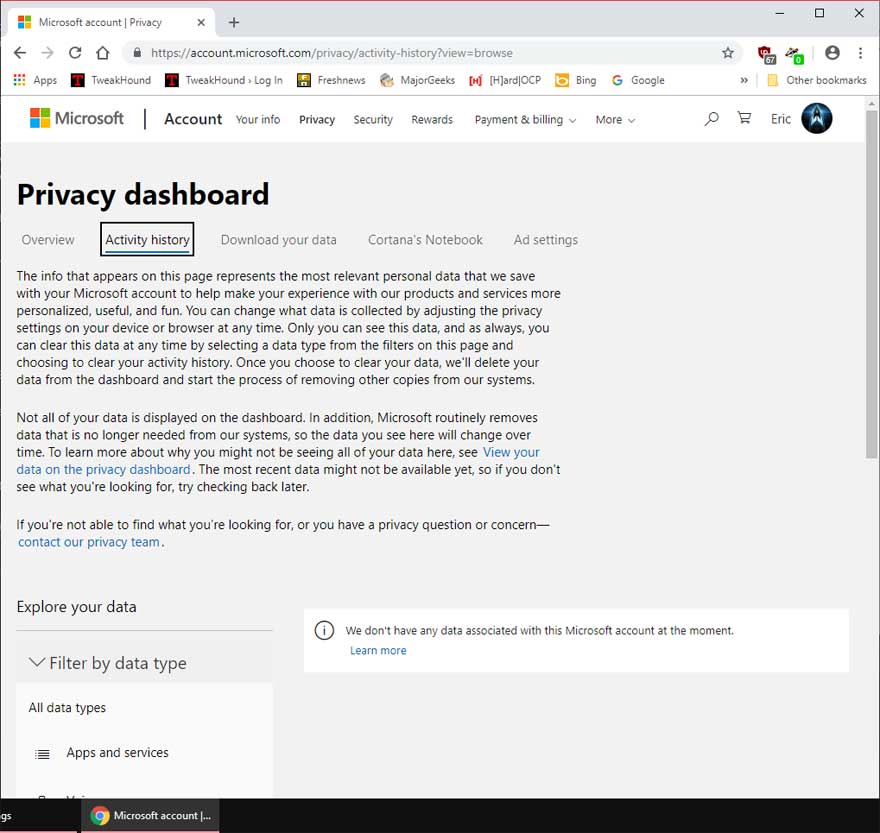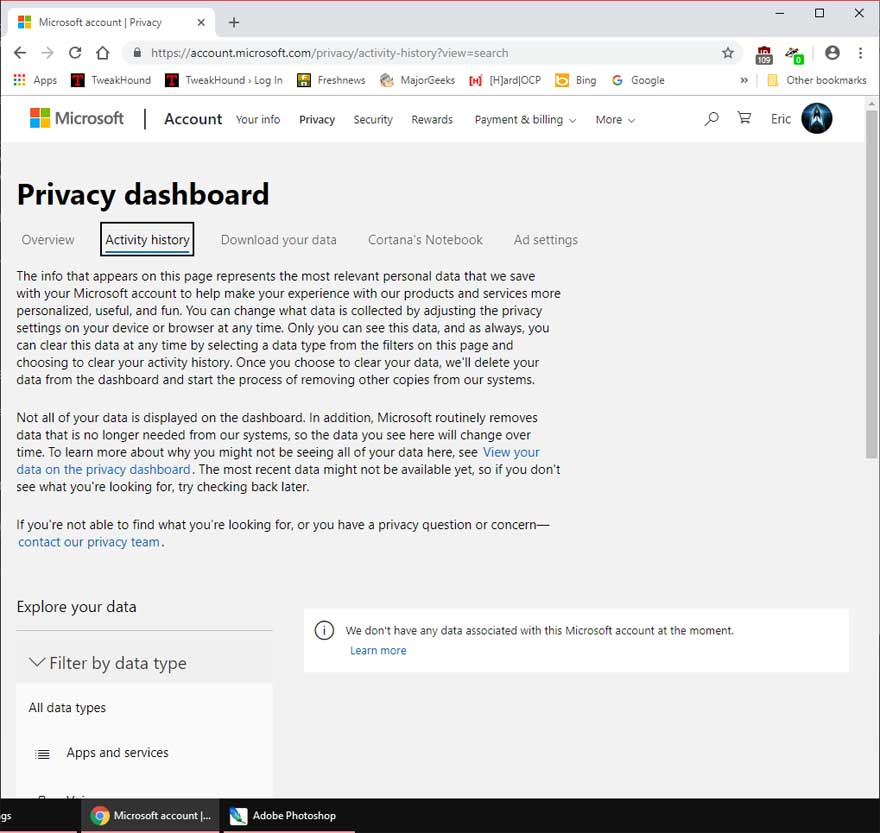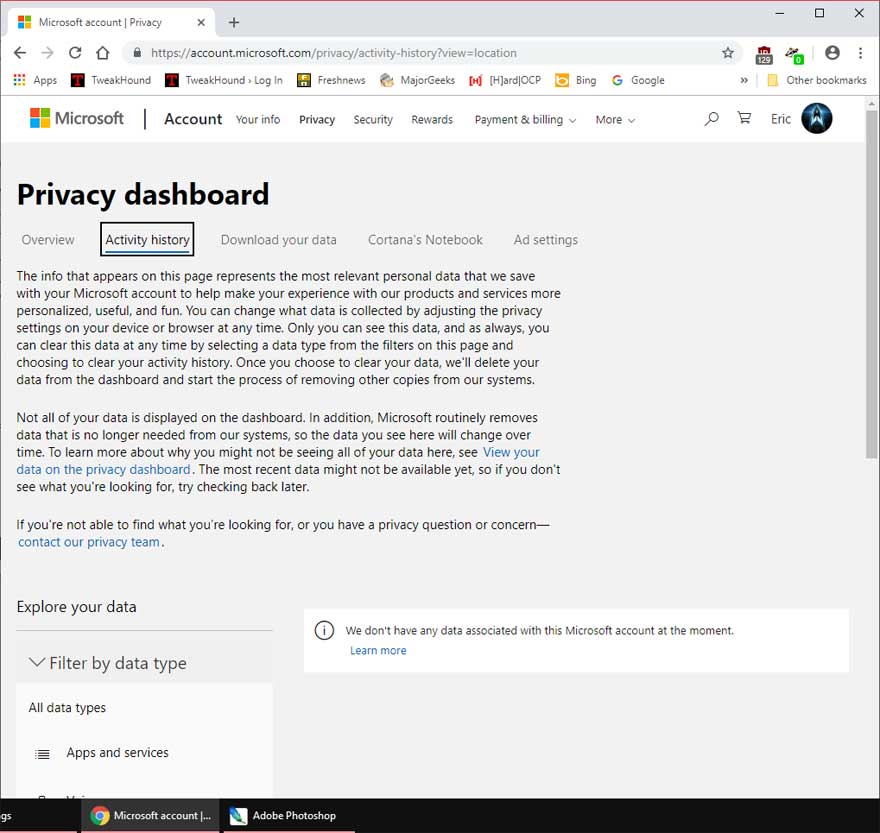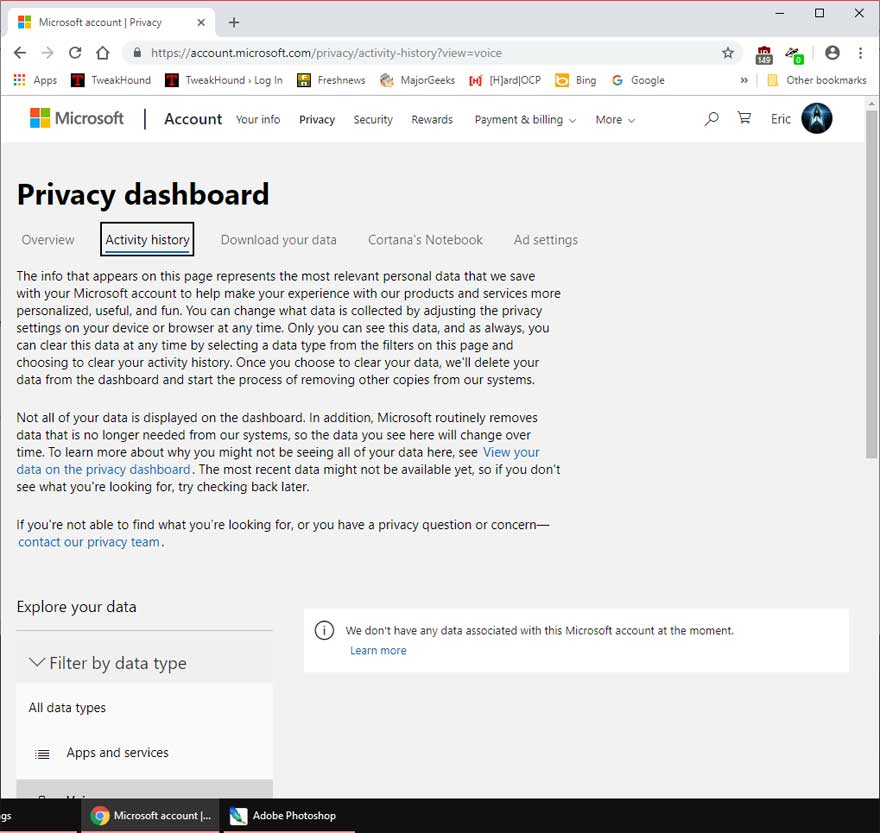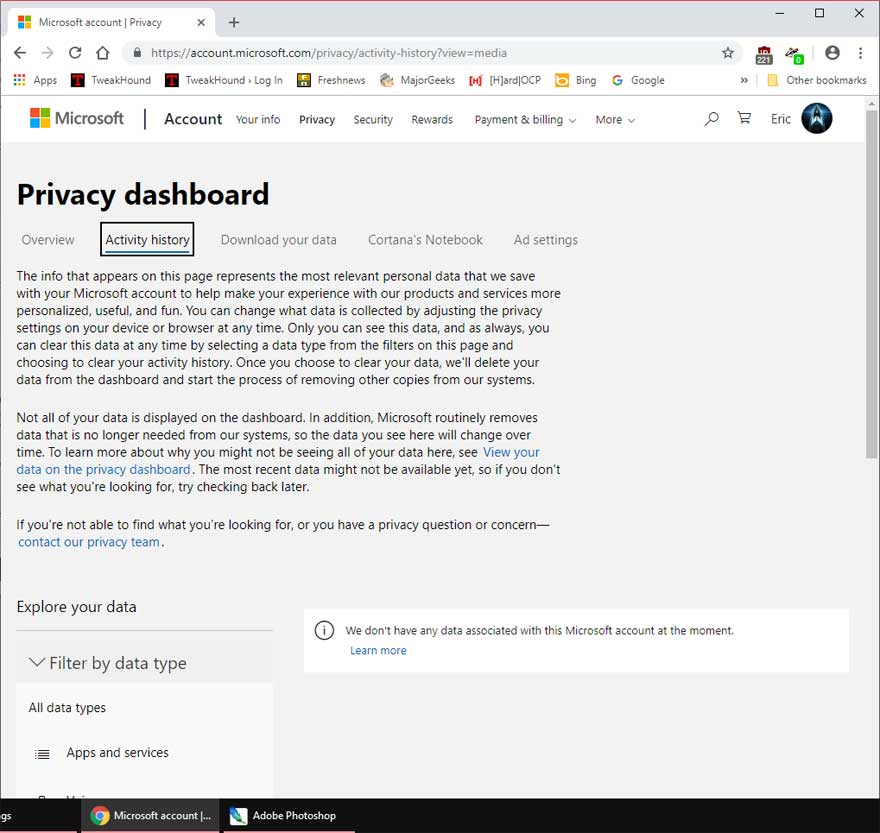 Here is the Apps and services section. Outlook has data without any clear details.
See that purple square on DEC. 5th? I've no idea what that is (Is it Outlook on Android?). There are several of those. This is why I said I cannot refute the claim that Win10 is still collecting data.
I'm very tempted to call BS on this particular issue but since I do not know what that purple square is I cannot.
Windows 10 Forums supposedly has a fix via Group Policy or the registry. I've applied them. Reckon we will see what happens.
***1418hrs 13DCE2018. Update.
According to Neowin, Microsoft has basically called BS on this issue. If you see something in Activity History even when it is disabled it is indeed from non-Win10 stuff as I observed in the pics above.