*** This guide was written in December, 2018. I do not know if this guide works anymore.
*** There is now a better alternative: Fire Toolbox
I purchased:
Amazon Fire HD 10 Tablet and the Samsung 256GB microSD card to go with it [$40.00 off (47%)]
My aim is to watch stuff while on the treadmill or bike at the gym and maybe web surf while watching TV.
This guide is how I rooted and customized my new Fire HD 10.

This guide requires rooting your Amazon Fire HD.
Rooting requires you follow steps exactly as they are written. Let me say it again,
Rooting requires you follow steps exactly as they are written.
Having a rooted device means that at any time your device may become a brick, useless, unbootable. It also means your risk of being hacked is higher.
I have personally rooted dozens of Android phones (2 of them my own) as well as Jailbreaking several iPhones. I've never ended up with a brick because I research, read, reread, and follow instructions to the letter.
I am linking to the rooting articles instead of writing it out here because in no way will I accept responsibility when something goes wrong. The steps work. It is up to you to follow them. The responsibility is yours and yours alone.
Here some articles on the subject:
Why you should (or shouldn't) root your Android device
Top 10 Reasons to Root
Benefits of rooting your Android phone or tablet
Why You Shouldn't Root Your Android Phone
Step 1, Download Files
SDK-Platform Tools and extract file.
SuperSU
20165195.zip
SuperSU_18+
The following link will tell you what to do with them.
Step 2, Rooting
There are at least two methods that work. One uses an app, one is manual. I went with the manual method:
XDA – HD 10 (2017): Offline rooting
The article mentions an "ADB shell" I achieve this by right-clicking on or in the platform-tools_r28.0.1-windows\platform-tools folder and launching Admin command window.
https://www.tweakhound.com/2015/12/09/tweaking-windows-10/18/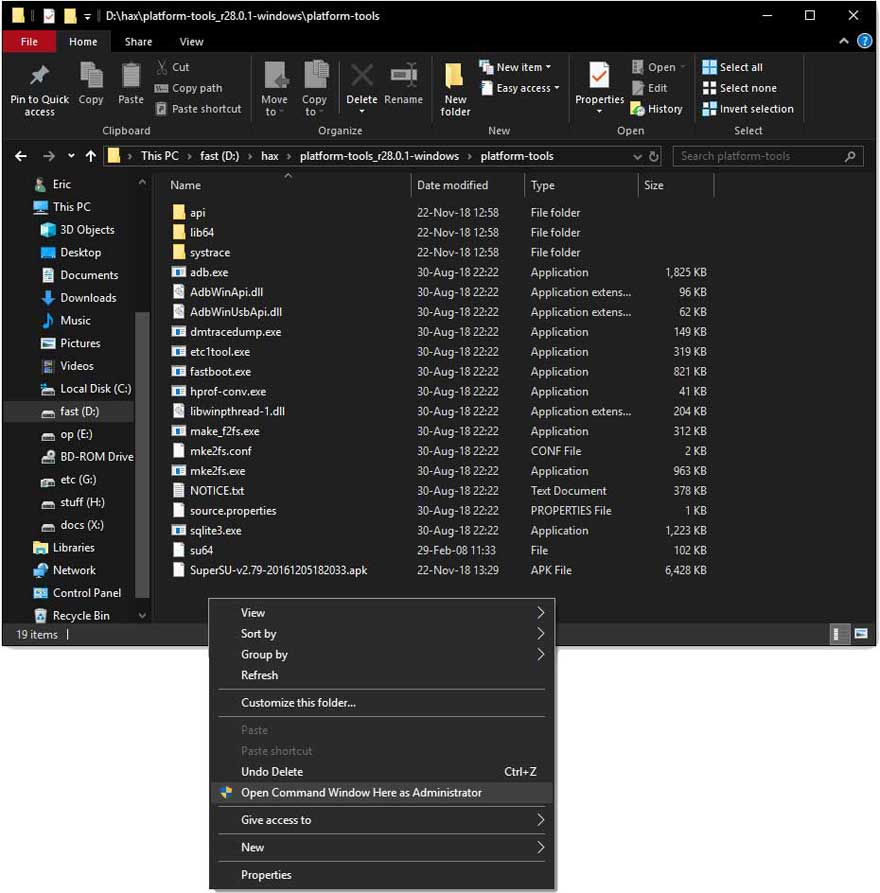 Step 3, Install Google Play Store
How-To Geek – How to Install the Google Play Store on the Amazon Fire Tablet or Fire HD 8
***GPS based location services may not work after rooting. Location will be found using network. If you desire working GPS then follow this article before going to the next step:
XDA – [FIX] [All Amazon tablets] Enable/Fix Google Location Services [OCT 2018] by DragonFire1024
Step 4, Install A New Launcher
XDA – Any Launcher, No Root (Launcher Hijack V4)
I use Nova Launcher Prime on all my Android devices. Free version: Nova Launcher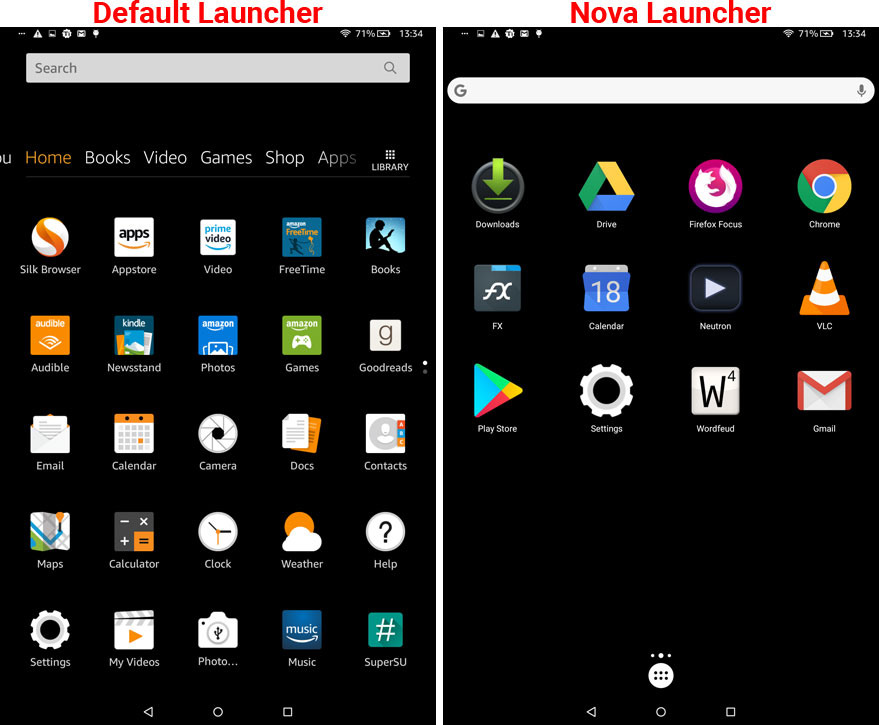 Step 6, Update Everything
I do this from Google Play, not the Amazon App store.
Step 7, First Backup
I use Titanium Backup Pro.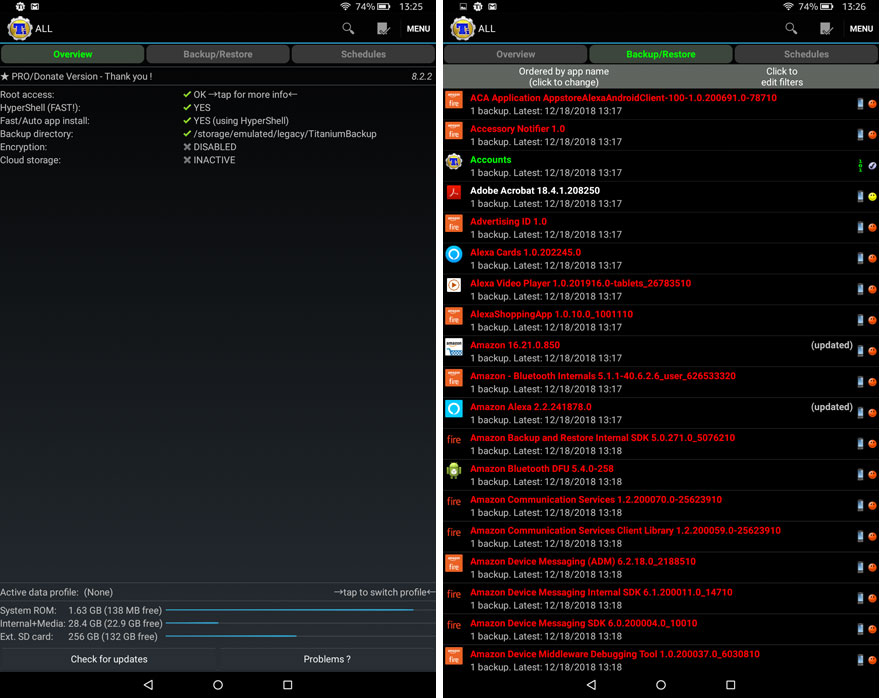 Step 8, De-Bloat
How to Turn Off Ads on Amazon Fire Tablets
XDA – [GUIDE] Remove all bloatware from your Fire HD 10 (2017). CAREFUL HERE Y'ALL
Step 9 – Install other apps
Really up to you and what you do with your tablet. I installed:
Adobe Reader
Gmail
Google
Google Calendar
Google Chrome
Google Drive
Google Maps
Firefox Focus
Flixter
FX File Explorer Plus
Neutron Music Player (paid)
VLC
Wordfeud (paid)
YouTube
Step 10, Set It All Up
Log in to your accounts, set preferences, etc.
Step 11, Backup
Use Titanium Backup Pro.