It was posted only yesterday.
A reader sent this link to me:
https://forums.guru3d.com/threads/fix-game-stutter-on-win-10-1703-1809.420251/page-22#post-5620767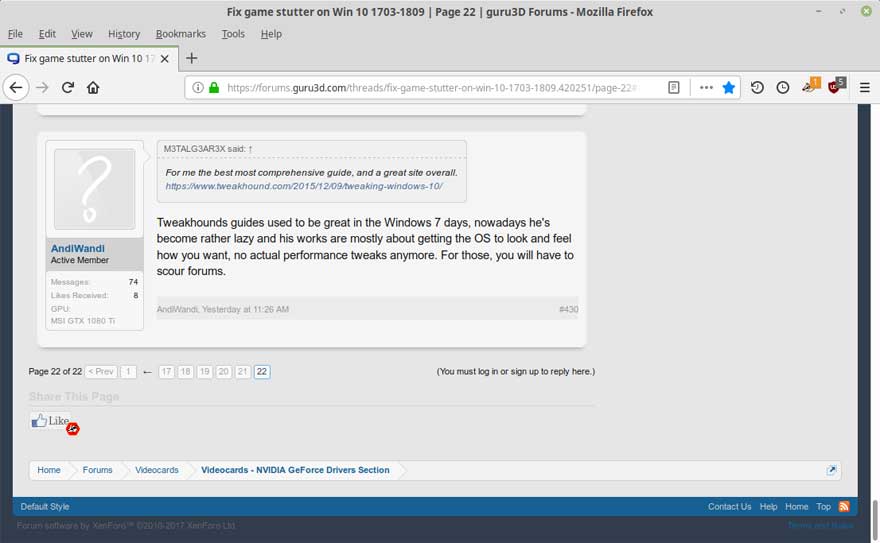 The internet is 50% ripping others so I don't usually give stuff like this a second thought. But this time I am going to issue a challenge…
Prove it.
Show me your performance tweaks. These will of course be stuff I haven't already posted.
Here are the rules I use when I approach tweaks, they will apply in this case too:
– They must apply to the majority of users.
– They must not break anything.
– They must be verifiable via benchmarks. i.e. – I must be able to see these tweaks work by increased scores across machines.
Fail any of those and I will call you out. Do your homework. Most of the "tweaks" I see in forums have already been debunked here or elsewhere.
Might want to actually read this page first:
https://www.tweakhound.com/2015/12/09/tweaking-windows-10/2/
This post will be closed in 1 week.