MS Office Updates Out, Some Already Pulled
How-to update MS Office: Install Office updates
All Office Downloads & Info
Office Standalone Latest Updates
Update history for Office 365 ProPlus – Version 1812: January 3
The updates for Office 2010 have been pulled:
January 2, 2019, update for Office 2010 (KB4032217)
After you install this update, you may experience difficulties in Microsoft Excel or other applications. To resolve this, uninstall the update by following the instructions in the "More information" section.
This update is no longer available.
Updated: WACUP (WinAmp Community Update Project)
Version 1.0.0.3174 released
WACUP (which can be pronounced as wakeup or wac-up or however you prefer it in your native tongue) is designed to work only with the patched Winamp 5.666 release to provide bug fixes, updates of existing features and most importantly new features with the goal to eventually become it's own highly Winamp compatible media player.
WACUP makes use of the benefits of Winamp being heavily based on a plug-in system so new plug-ins can add additional features as well as allowing replacements to be created which provide better implementations over the plug-ins natively included with Winamp.
Download & Info
Stuff I bookmarked recently. Some off topic, some not:
Apple plasters privacy ad on billboard near Las Vegas Convention Center ahead of CES
"What happens on your iPhone, stays on your iPhone."
Well played Apple. Never been to CES (can't afford it) and I didn't know CES was still a serious thing. Especially since there was a move to reduce or eliminate the best thing about it, Booth Babes!
Los Angeles Accuses Weather Channel App of Covertly Mining User Data
The Weather Channel app deceptively collected, shared and profited from the location information of millions of American consumers, the city attorney of Los Angeles said in a lawsuit filed on Thursday.
Popular Weather App Collects Too Much User Data, Security Experts Say
The app, called "Weather Forecast—World Weather Accurate Radar," collects data including smartphone users' geographic locations, email addresses and unique 15-digit International Mobile Equipment Identity (IMEI) numbers on TCL servers in China
Congrats on the new baby. Would you like a DNA screening test?
Every baby born in the United States is given a routine blood test to screen for dozens of inherited medical conditions. Now, the U.S. National Institutes of Health is exploring whether to use DNA sequencing to screen newborn babies for additional genetic abnormalities and disorders…One of the "key ethical issues" when using genome sequencing as a screening tool in newborns (or children in general), she wrote, "is that a comprehensive genetic profile is established without the person's consent and without a clinical indication…"The issue with genetic information is, that once generated, it cannot be made 'undone,' " wrote Lunshof, who was not involved in Beggs' study. "If genetic information (that is often probabilistic) is on file, will it be used similar to 'existing disorders' and lead to denial of health insurance coverage?"
Move Over 'Friends,' Millennials Now Find 'Seinfeld' Problematic
Now, one of the most popular and successful TV shows of all time is considered problematic for several jokes that were okay – or a little edgy – in the 1990s that are now offensive to American millennials. The previous victim of this new, politically correct world was "Friends." Now, "Seinfeld" is getting the social justice warrior treatment.


Blue Moon named official "craft beer" of the Kentucky Derby
Twatwaffles. Blue Moon isn't craft beer. It is owned by MillerCoors which is owned the Molson Coors Brewing Company, world's 7th largest brewing company.
Craft beer has the following label: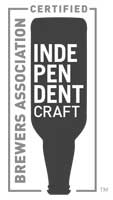 METALLICA's LARS ULRICH Interviews JOAN JETT For 'It's Electric!' Radio Show
Joan Jett recently joined METALLICA drummer Lars Ulrich for a special edition of "It's Electric!", his online radio show on Apple Music's Beats 1. She reflects on performing with NIRVANA at the 2014 Rock And Roll Hall Of Fame induction ceremony, dissects the role of women in glam rock, discusses her 2018 documentary "Bad Reputation", and more.
I love Joan Jett!