First and foremost, I do not backup from within Windows. I only use the boot CD.
Why? After many years of backup and restoring Windows and Linux I have seen just about every method fail at one time or another.
It is my belief that the only way to do an Operating System backup and restore is:
1 – Only use system images.
2 – Not to be using that OS. This is referred to as being offline.

Creating The Boot CD
– Download Macrium Reflect Here: https://www.macrium.com/reflectfree
– Install it.
– Plug in USB flash drive. It only needs to be 1GB.
– Go to Other Tasks > Create Rescue Media…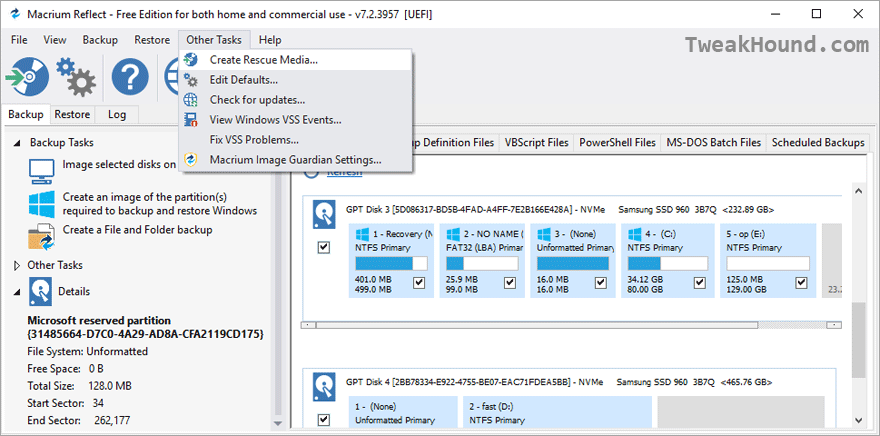 Choose Removable USB Flash Drive and follow instructions.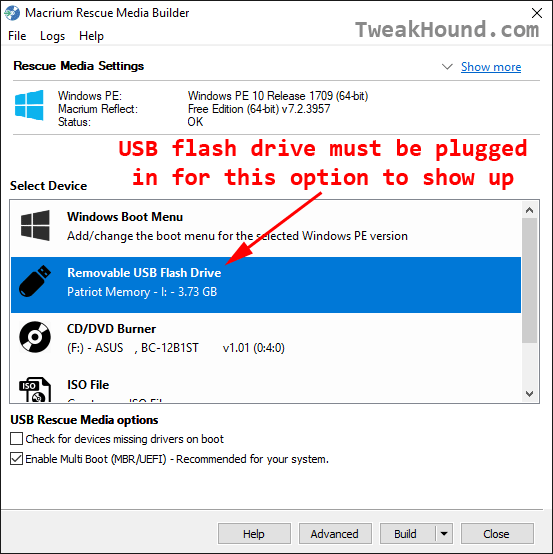 See also: Macrium Reflect KnowledgeBase: Creating Rescue Media
Creating A System Image
Boot from your flash drive.
*note – When possible I isolate my OS drive from everything else. Then I backup the ENTIRE disk.
Choose Backup > click inside the large box containing the disk you want to backup >
Choose Image this disk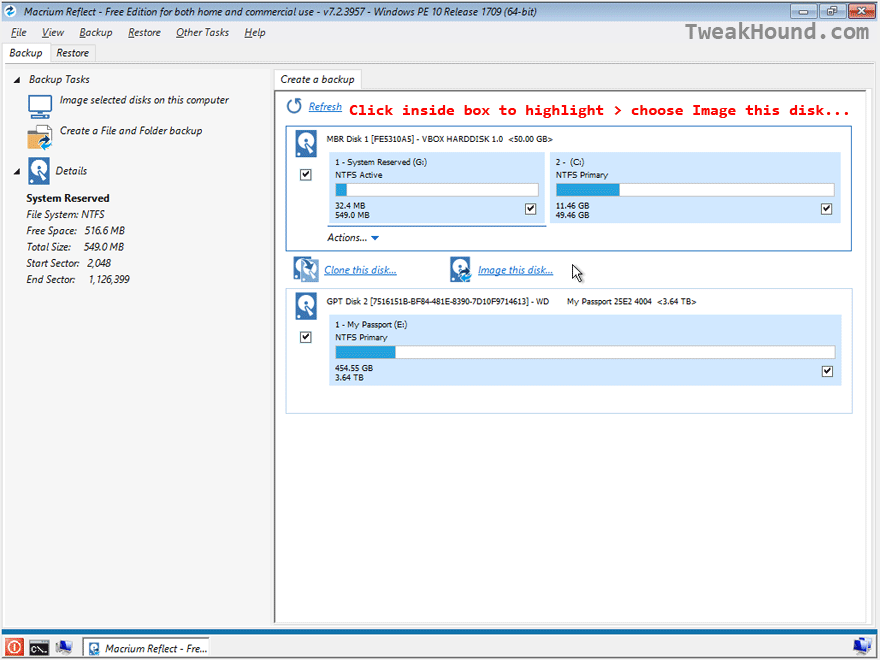 To do just a partition right-click on that partition and choose Image this partition only…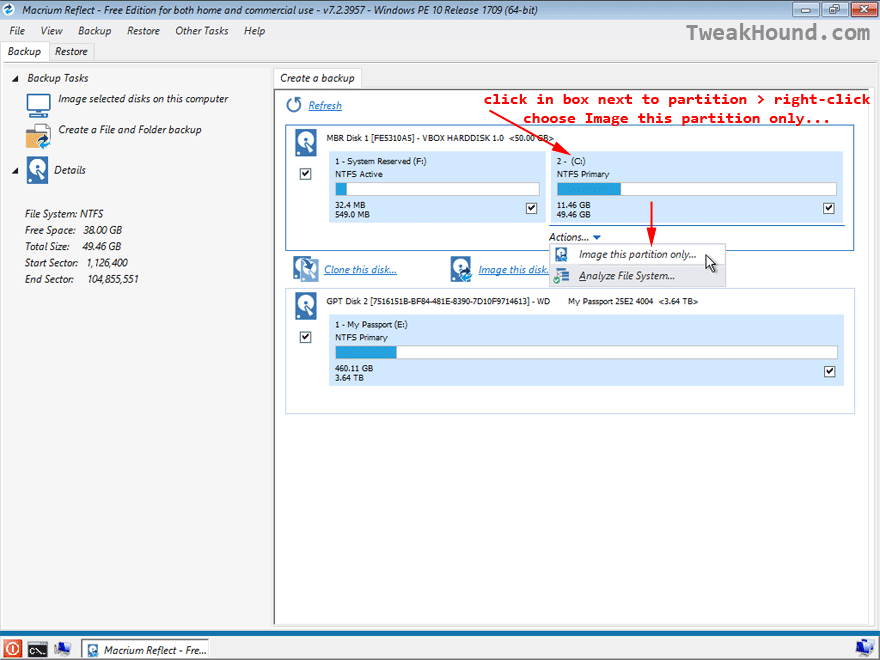 Choose a location to store the image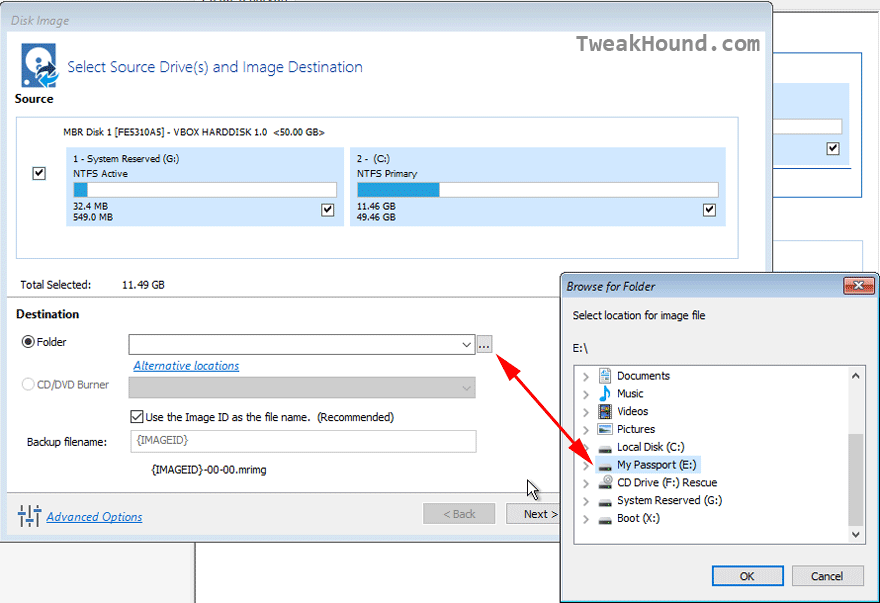 Name it and click Finish.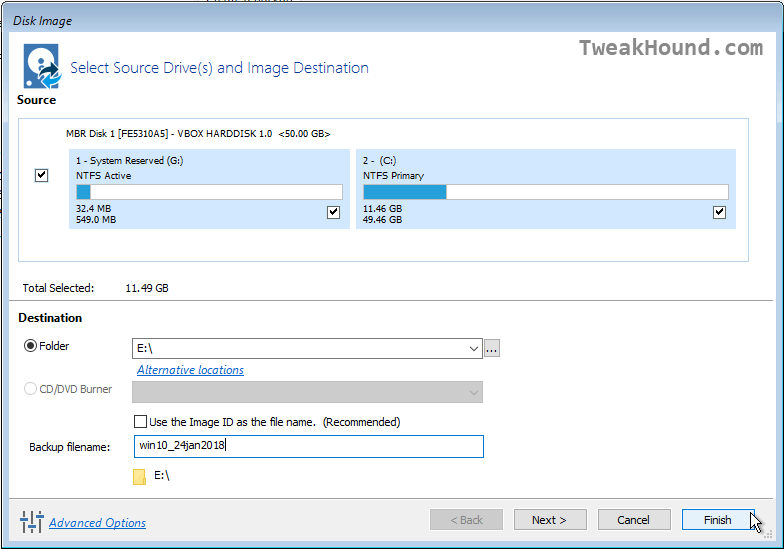 video: Macrium Reflect Boot Disk In Action
Advanced Notes
My backup scheme
When a new Win10 build comes out I restore to first backup of last build > upgrade to newest build > backup. For example:
Restore initial backup of 1703 > install 1709 > backup > restore initial backup of 1709 > install 1803 >
restore initial backup of 1803 > install 1809> backup
The Macrium Reflect Service
After you install Macrium Reflect and create the boot disk you can set the Macrium Service to Manual.
***Important – If you update or so much as open Macrium Reflect it will reset the service setting and you have to re-do this. It does this even if you disable the service. That sucks but what can ya do?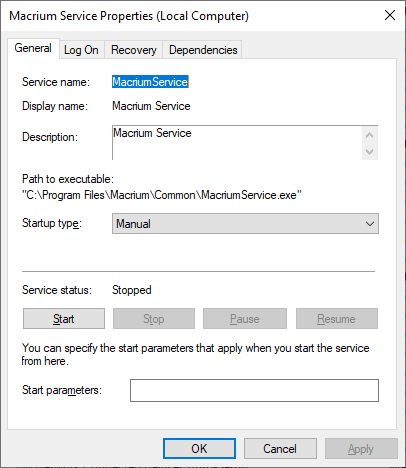 Disable Update Check
Go to Other Tasks > Edit defaults… > Uncheck everything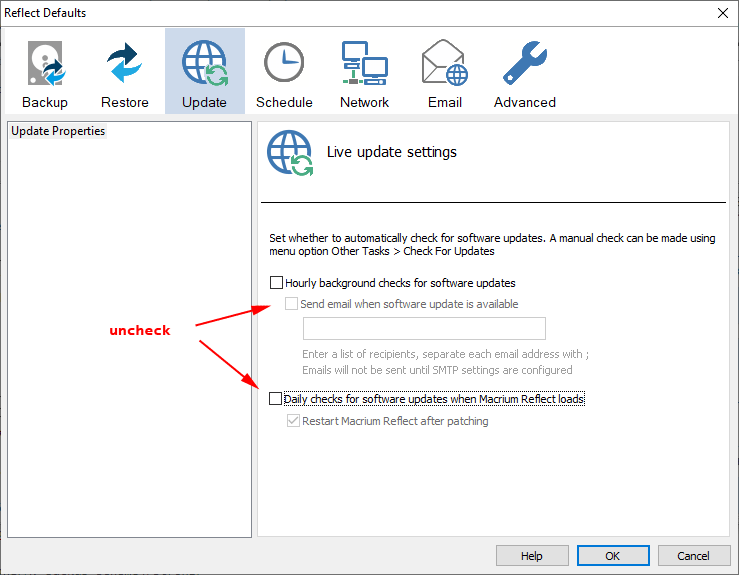 -END-