Short and sweet folks.

I had mentioned last week that I bought and setup 5 Blink cameras to monitor my Dad who has Alzheimer's. The experiment was an utter failure.
There are times when I need to be able to actually watch what he is doing across multiple rooms.
Most of my main issues seem to be related to the fact it runs off a battery.
I do not recommend the Blink cameras if you have the option to use a camera that uses an electric outlet.
I will use these cameras to monitor the rest of the house when I have people come to my home to watch my Dad. It should be OK for that.
My Foscam Setup is far superior in every way. (Article to follow this week.)
Issues:
– The range of the Blinks did not reach across the house and down a floor. Fortunately I had 2 wifi routers and relocated one to the basement.
– Every unit has a friggin' BRIGHT blue light that comes on when the camera is recording (XTs allow disable). Seriously, WTF? I found a video that shows how to take it apart and disable it. Screw that, I don't have the time. As noted in the comments for the video you can stick a pin in and break the light. That's exactly what I did. Very un-Geek of me I know.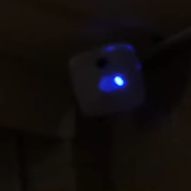 – The Blink Home Monitor Android app initial screen is not live for the cameras. You have to click each camera individually to view live action. Every 5 seconds or so it will quit if you don't stop it, whining about battery life.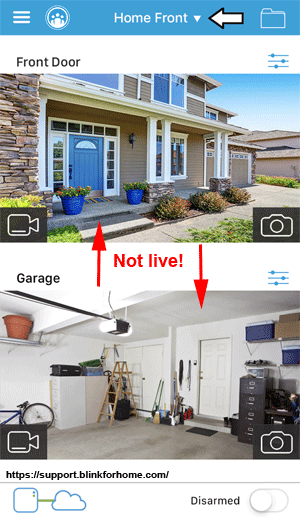 – The camera settings are too low or too short. When you adjust it, again whining about battery life.


– END –