Some Win10 Versions Updated
1903 – no release
1809 – August 17, 2019—KB4512534 (OS Build 17763.720) A whole bunch of "Addresses an issue" fixes.
1803 – no release
1709 – August 16, 2019—KB4512494 (OS Build 16299.1365) 7 "Addresses an issue" fixes
New Intel Drivers
Intel Processor Identification Utility 6.1.0731 – ***Patches vulnerability
Intel Rapid Storage Technology (RST) Driver 17.5.2.1024
Intel Wireless Bluetooth for Windows 10 21.30.0
Windows 10 Wi-Fi Drivers for Intel Wireless Adapters 21.30.3
Wise Disk Cleaner 10.2.4
"Minor bug fixes, Updated various translations, GUI and usability improvements"
Download (I use portable) | Release Announcement
Etc.
Avidemux 2.7.4 – "Tons of bugfixes"
Another Question For You, DD-WRT?
At any given time I have 2 dozen or more devices on my home network including 11 video cameras, a home server, 2 Amazon Fire devices, Roku, 6 PCs, 2 phones, a tablet, 5 switches, and 2 wireless APs. The weak spot in my network seems to be my router, a Netgear R6400v2. My network will get wonky (collisions, timeouts…) and a reboot fixes it for a few days or so. I'm considering flashing the router to DD-WRT mainly because it supposedly allows timed reboots. Have any of you used this? If so any thoughts?
My other solution is a new router which of course is $$$ that I would rather not spend ATM.
Stuff I bookmarked recently. Some off topic, some not:
LAST A-10 Warthog Brrrrrrt EVER to be built – theCHIVE
Despite the efforts of some morons over the years they aren't going out of service yet: A-10 re-winging completed, will keep Warthog in the air until late 2030s
Repost from a few months back:
A-10 Brrrrrrrt Warthog Thunderbolt II Photos Gun Firing : theCHIVE
Cool pics of one of the worlds greatest ground combat weapons. True story…
I was stationed at Kriegsfeld Army Depot in Germany. It was a "special weapons" facility. We MPs that guarded the weapons were called "Towers Rats" (pic below). Every so often the A-10s from Sembach Air Base would come buzzing around the site. One day I climbed on top of my tower and as the A10 approached I dropped my BDU pants and mooned the pilot. He did a quick loop and buzzed my tower so close it shook for 30 seconds. Still makes me chuckle…
Kregsfeld Army Depot pics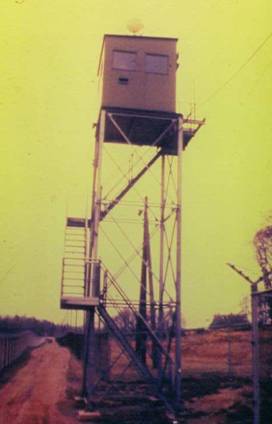 Samsung 970 EVO 500GB NVMe PCIe M.2 SSD
One of the fastest most reliable SSDs out there. This is even cheaper than the 250GB version!
List Price: $149.99
Price: $89.99
You Save: $60.00 (40%)