I've completely redone my network.
I had problems with my old router. I considered replacing the firmware with DD-WRT but I decided against that. After reanalyzing things I decided the old router just couldn't handle the number of devices and traffic on my network (despite its specs). It simply didn't have the horsepower. I've replaced it with the one below.

My new router: TP-Link AX6000
2.4GHz disabled, 5GHZ up, 802.11a/n/ac/ax mixed
TP-Link WiFi 6 AX6000 8-Stream Smart WiFi Router – Next-Gen 802.11ax, 2.5G WAN Port, 8 Gigabit LAN Ports, MU-MIMO, 1.8GHz Quad-Core CPU, USB 3.0 Ports, Homecare Support(Archer AX6000)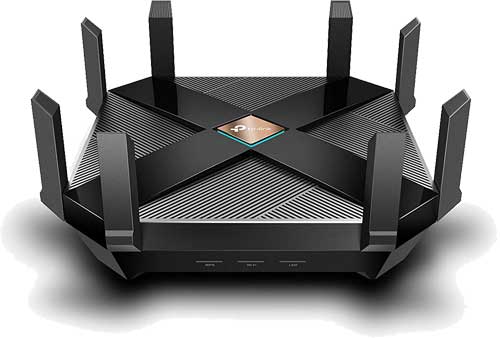 New access points: 2 – TP-Link TL-WA901ND Wireless Access Points
2 units (1 upstairs and one in basement. 802.11b/g disabled, n only. These two are combined into one network. You do this by having the exact same SSID/password/settings for each device.
TP-Link TL-WA901ND Wireless N450 3TER Access Point, 2.4Ghz 450Mbps, 802.11b/g/n, AP/Client/Bridge/Repeater, 3x 5dBi, Passive POE (TL-WA901ND)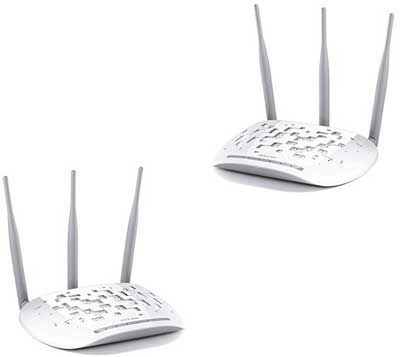 Old access point: Netgear WN802T Wireless Access Point
802.11b/g only
3rd floor, only a couple of security cameras connected.
The Rest Of The Network Includes
11 video cameras, a home server, 6 PCs, 2 laptops, 3 Amazon Fire devices, Roku, 2 phones, a tablet, 5 switches…
As an ex-networking pro I am a bit…particular in the way I set things up. I should say that in general I hate wifi and only use it when/where I have to. Every PC, access point, and switch on my network is gigabit capable.