Thanks for the folks who inquired about me. All is well it's just that life has been very busy. It's starting to calm down a bit now.
In my spare time I've upgraded one system and added another.
I bought a Gigabyte Aorus Z390 Elite motherboard and I7-9700KF CPU off of Craigslist for a sweet deal. A side benefit to this was the original owner had activated Win10 on this board. So, when I installed Win10 it activated automatically.
I disassembled my ASRock Z77 Extreme4 secondary computer. If it doesn't sell at a good price I may turn it into a NAS. Really all I need is is 3 drives and I'm set.
I put the I7-9700KF in my old computer running a Z370 AORUS Gaming 7 motherboard. (Not sure what to do with the I7-8700K that came off it.)
I put together the new mobo with:
I9-9900KF
Corsair Vengeance LPX 32GB (2x16GB) 3200MHz C16 DDR4 DRAM Memory Kit
Samsung 980 Pro SSD.
the XFX Radeon RX 580 GTS Black Edition I already had
(Would love to upgrade to something like the XFX RX 5700 Xt Thicc III Ultra 8GB but I'm not paying that kind of $ for a video card. Maybe we'll see what Black Friday brings).
There is no super overclocking. I've bumped both up to 5GHz on all cores locked. The RAM has been set to spec speed and timings. Both rigs water-cooled.
As always, these rigs are built to be all-purpose workhorses, not "gaming rigs". The old rig will be doing a lot of ripping and video stuff.
I now have 3 rigs on Win10 20H2. They are running like a Swiss watch. That means a new tweak guide should be available by years end (hopefully sooner).
Newest rig: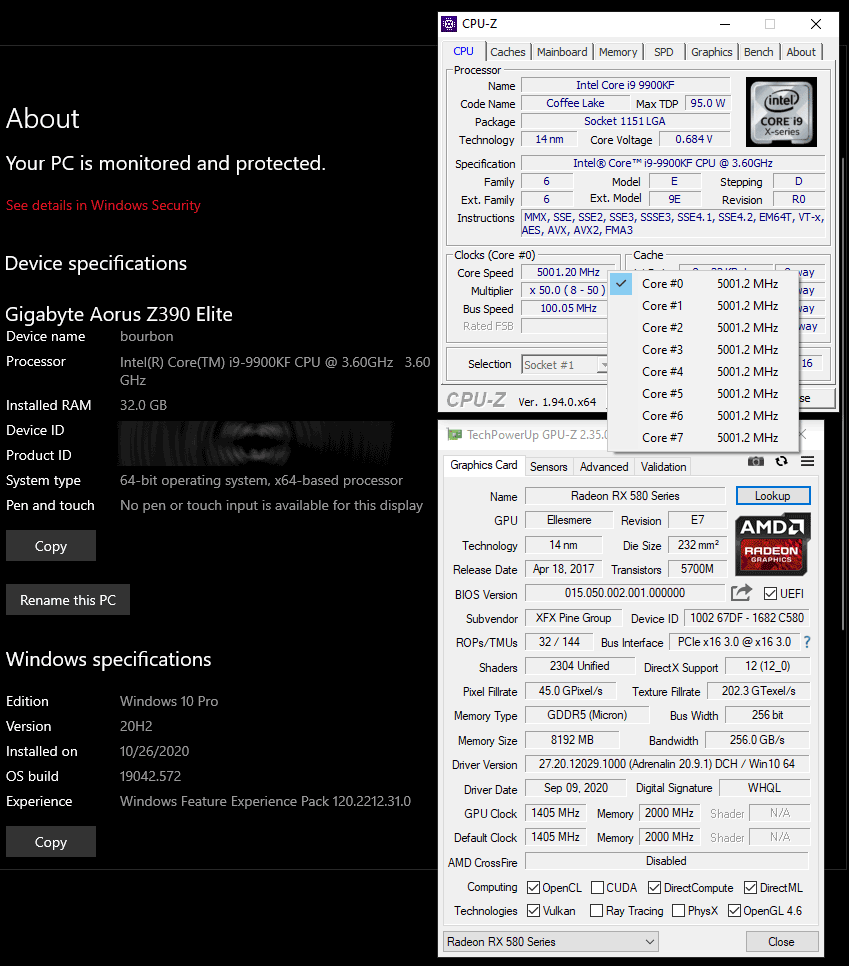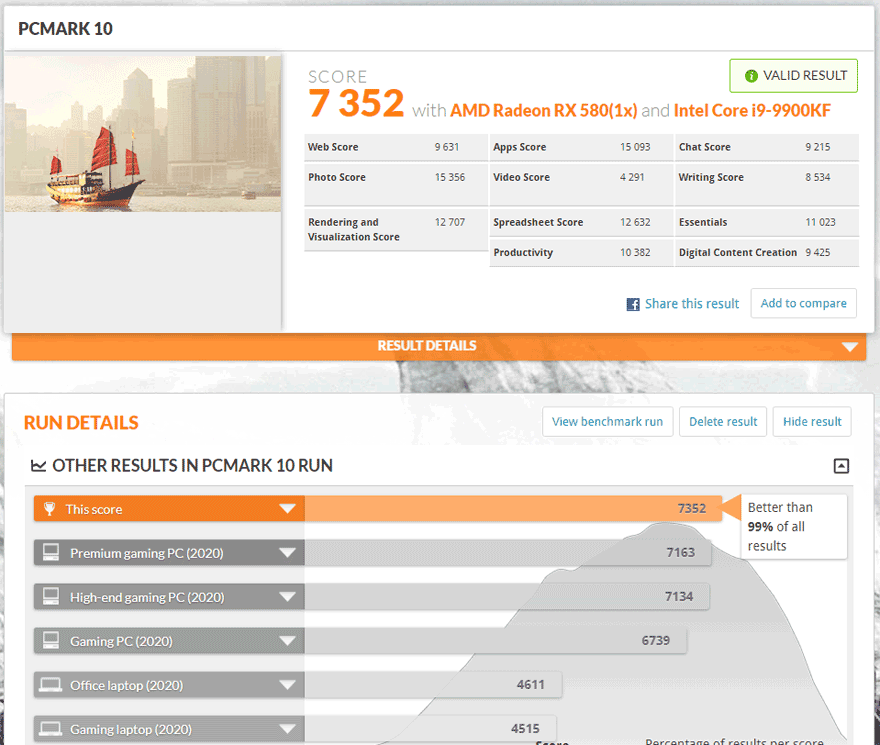 Old rig updated: