Long ago I lamented about someone coming up with a superfast drive just for the operating system. That has been a reality since the late 2000s when SSDs became mainstream and affordable.
A couple of weeks ago, Samsung released the 870 EVO line of SSDs. The smallest and cheapest of these is 250GB version. Because I view the smaller drives as ideal for Operating System only drives, this is the drive I will be focusing on.
The 870 EVO line has been touted by Samsung and hardware review sites as the last shot at maximizing the performance of SATA drives.
SAMSUNG 870 EVO at Amazon: 250GB=$39.99 | 500GB=$69.99 | 1TB=$129.99 | 2TB&4TB $250-$489 unavailable

---
The Standard Quickie Benchmarks
AS SSD benchmark
Taken by themselves, these margins are statistically insignificant.

---
CrystalDiskMark
Again, taken by themselves, these margins are statistically insignificant.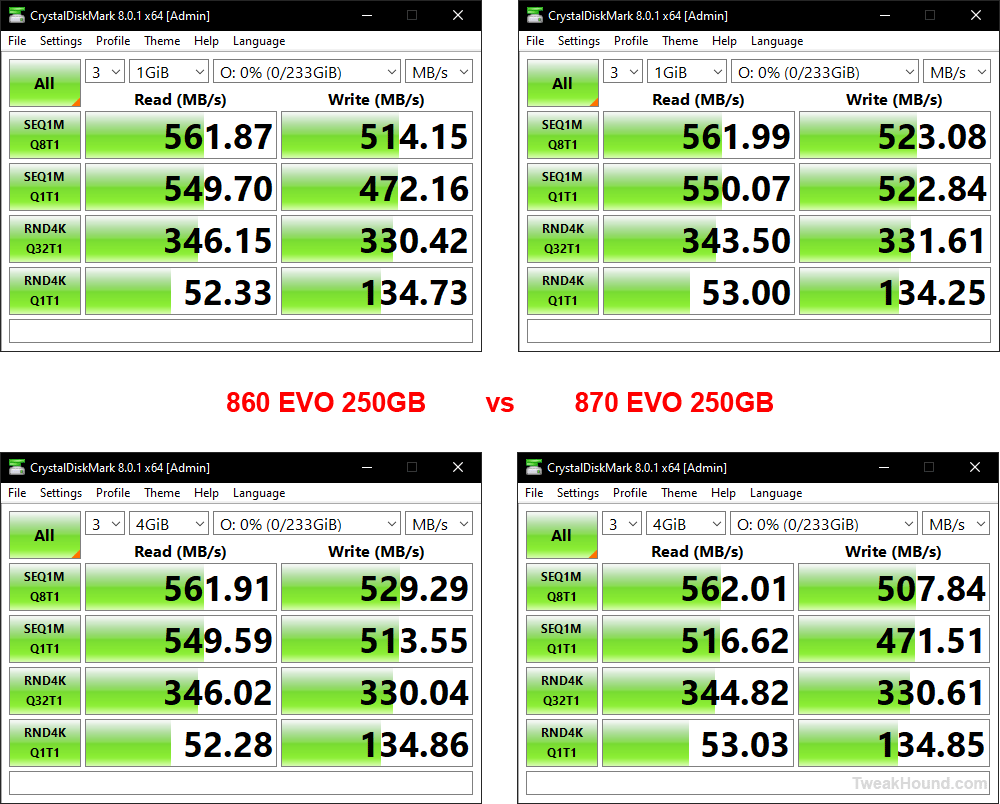 ---
Samsung Magician Benchmark
I went ahead and benchmarked all the SSDs in my system. Yes, they are all Samsung.
Again, taken by themselves, the margins between the 860 EVO 250GB and 870 EVO 250GB are statistically insignificant.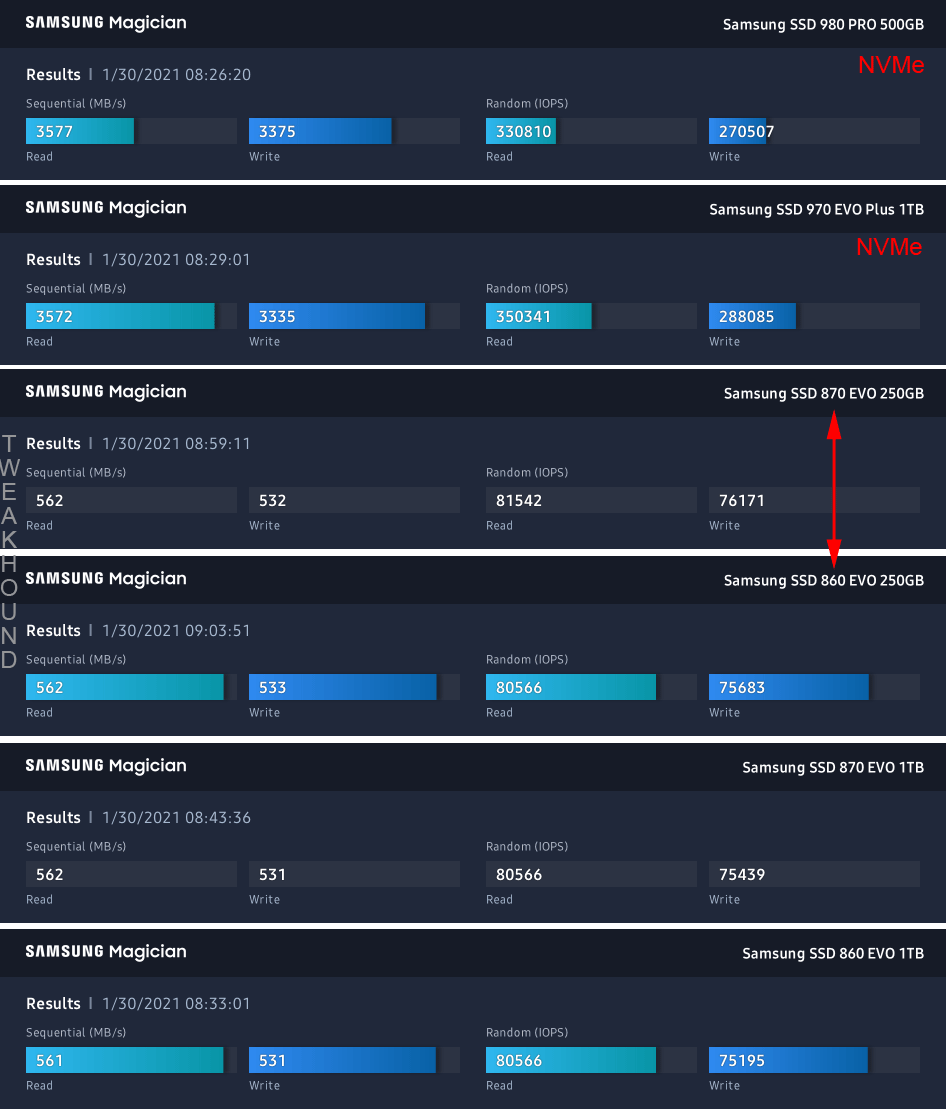 ---
"Real-World" Benchmark
PCMark 10 Full System Drive benchmark
"Each test uses traces recorded while performing real-world tasks such as booting Windows 10, starting applications such as Adobe Photoshop and Illustrator, working with applications such as Microsoft Excel and PowerPoint, and copying several large files and many small files.
Unlike other synthetic storage tests, this focus on real-world activities enables PCMark 10 to show meaningful differences between the latest, high-performance storage technologies.
This benchmark writes 204 GB of data to the drive over the duration of the test."
In a "real-world" scenario the 870 dominates the 860. Surprisingly, it holds it's own against the 970 EVO Plus NVMe drive. Unsurprisingly, it is frackin' wrecked by the 980 PRO NVMe.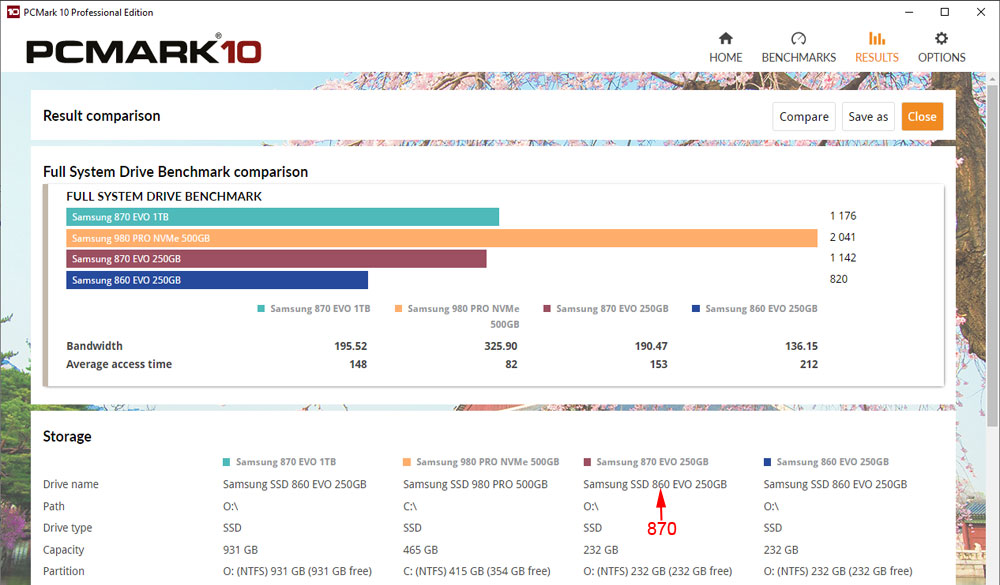 ---
Conclusion
I'll make this short and sweet. For systems without NVMe slots, the 870 EVO 250GB is the ideal solution to install Windows on. With top SATA performance, the $39.99 price tag makes it a no-brainer.