How to use Windows 7's Backup and Restore.


Windows backup has come a long way over the years.
In Windows 7 the Backup and Restore function is a convenient way for the average users to backup their important files.
To open File backup go to: Control Panel > Backup and Restore

Get there quick: Press the Windows + R keys and type or copy/paste sdclt.exe
Next click Set up backup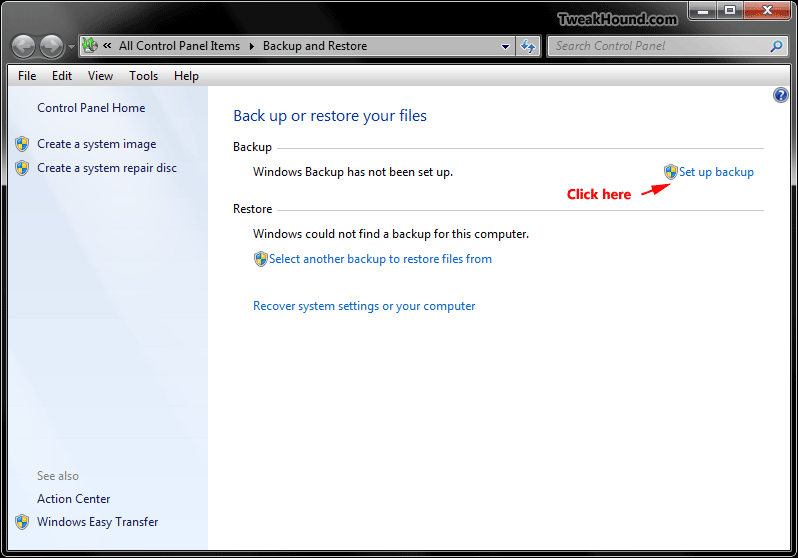 Choose where you want to save your backup and then click Next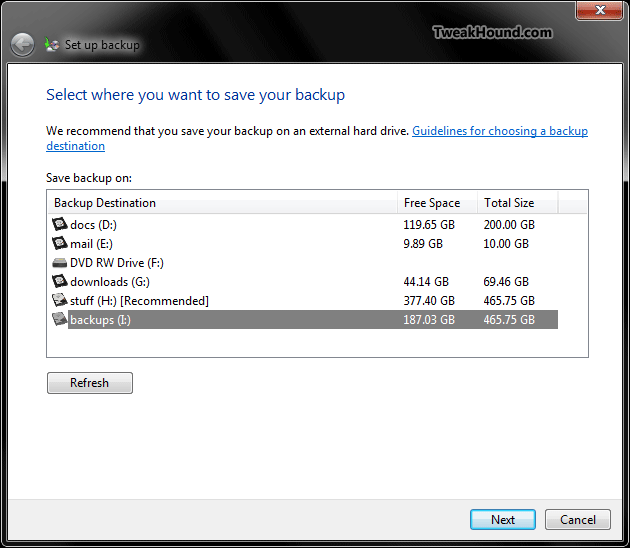 You can choose the first option if you desire but I prefer Let me choose
Then click Next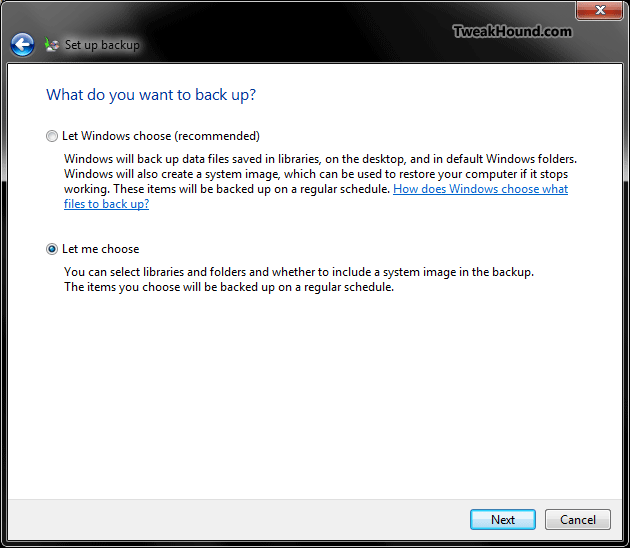 In this example I'm going to backup all my Libraries and make a system image.
Choose what you want to backup and click Next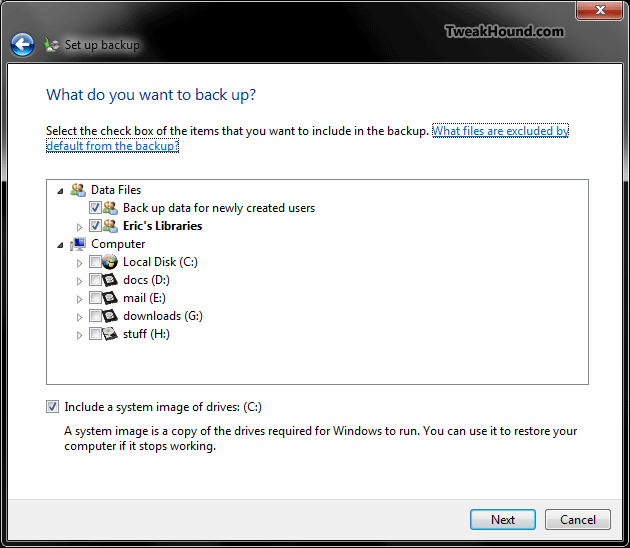 Does everything look OK?
Windows choose a schedule for you. If you don't like it or don't want it scheduled click Change schedule.
When everything is to your liking click Save settings and run backup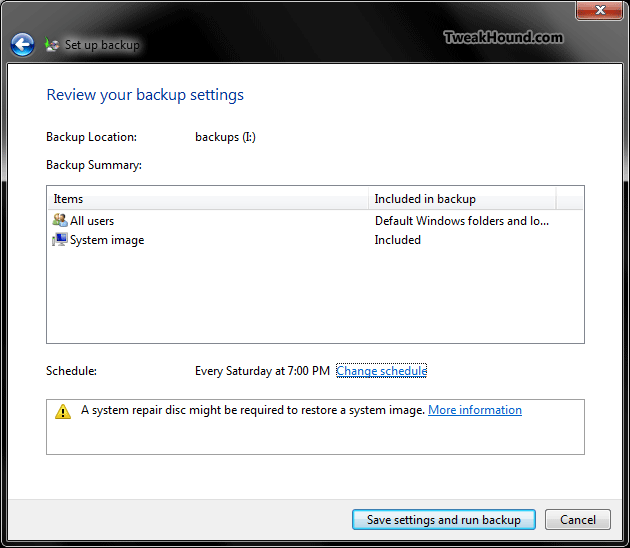 Your new backup and schedule are now in Back and Restore.
You can manually run it anytime from here.
This is also where you restore files.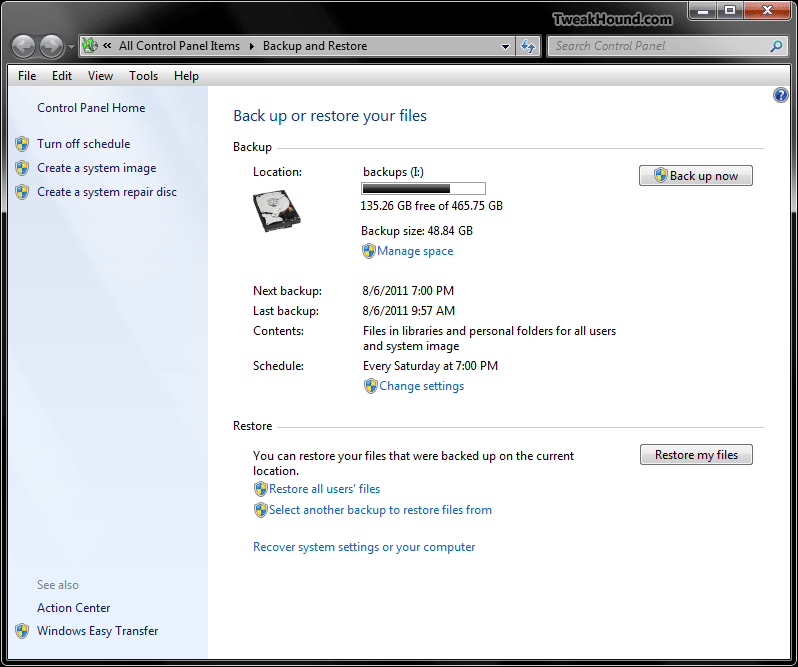 Better Alternative To File backup: Cobian Backup and SyncToy
-END-