How To Restore a Windows System Image
Boot from a Windows 8.1 DVD,  bootable USB  Windows 8.1 ISO, or  Windows 8.1 repair disk/usb key (I prefer original install iso).
Click Next.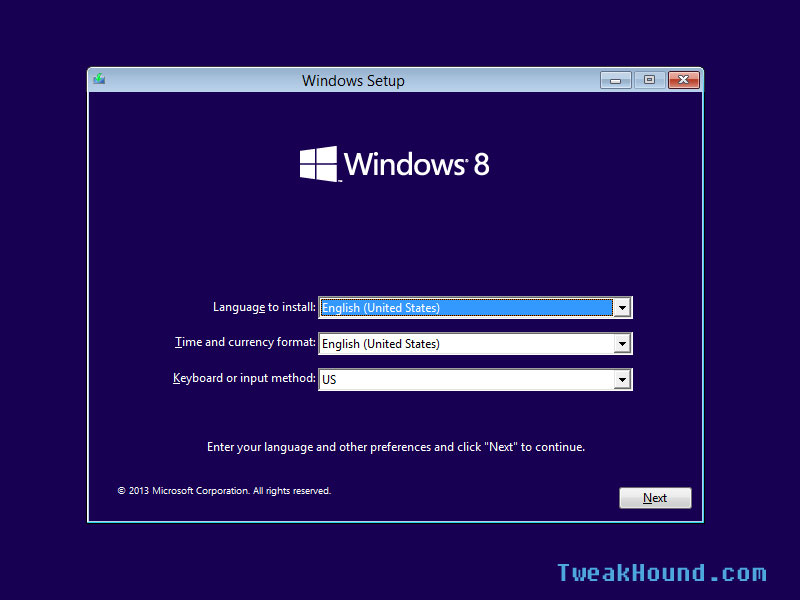 Click Repair your Computer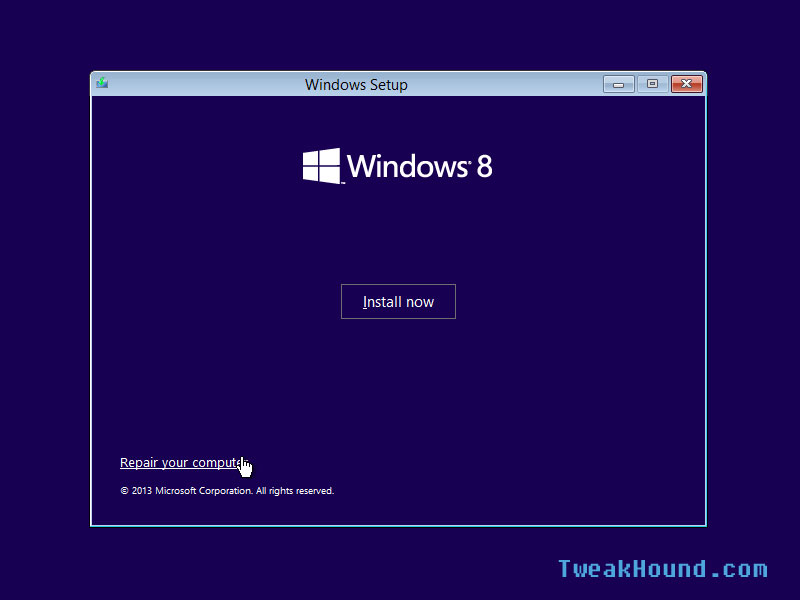 Click Troubleshoot
Click Advanced options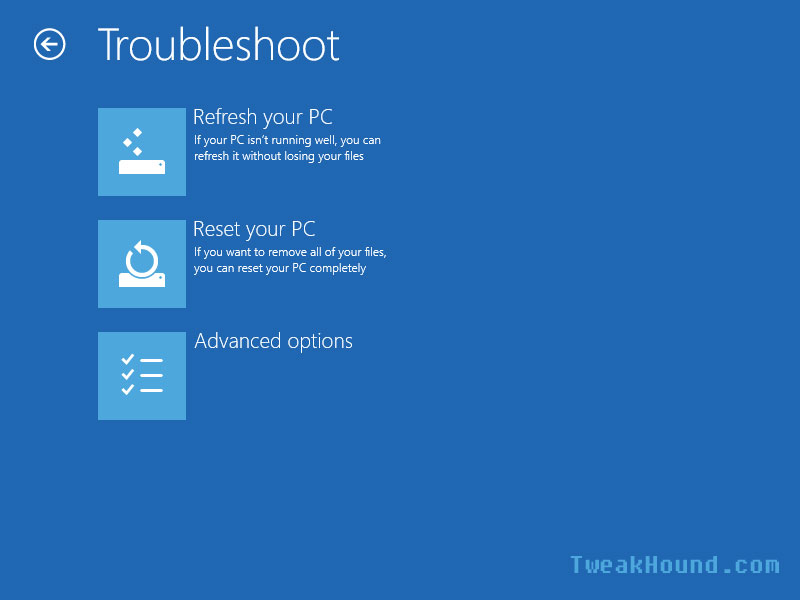 Click System Image Recovery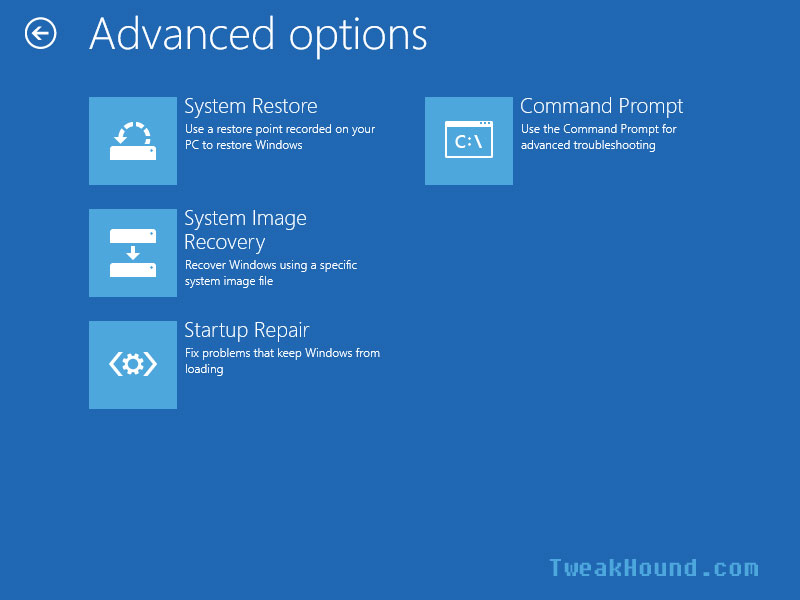 Click Windows 8.1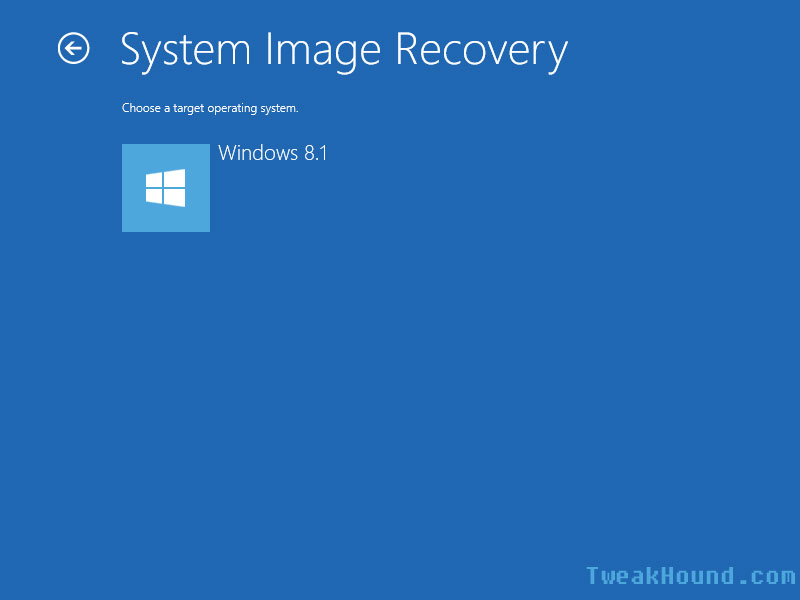 Either use your latest image or navigate to the backup of your choice. Click Next.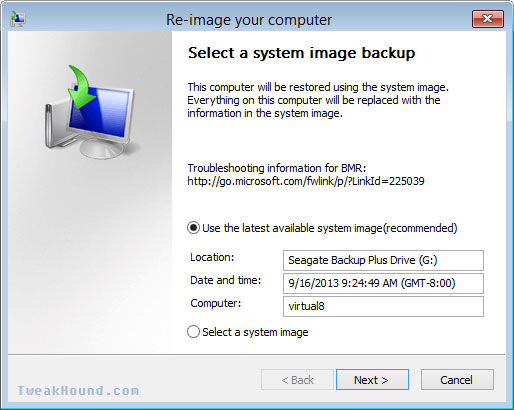 DO NOT, I repeat, DO NOT select the Format and repartition disks option unless you know what you are doing. Click Next.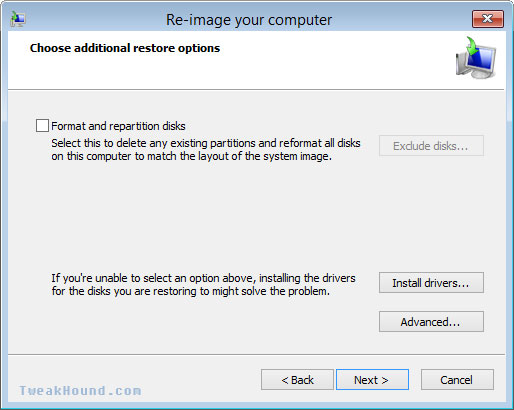 Everything look OK? Click Finish.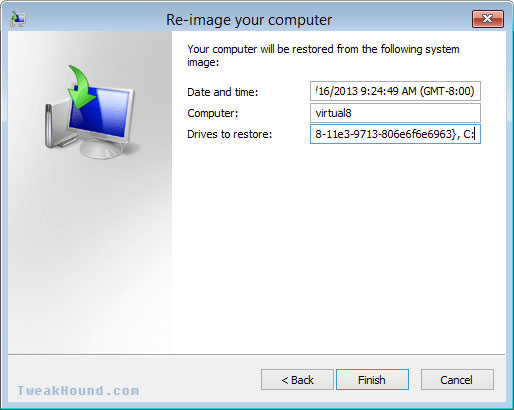 Tick, tock………..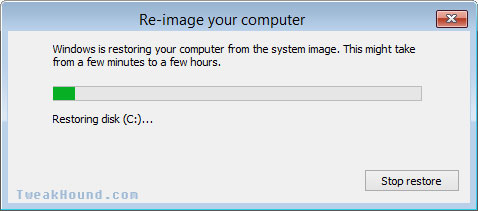 WooooHoooooo!   :clink: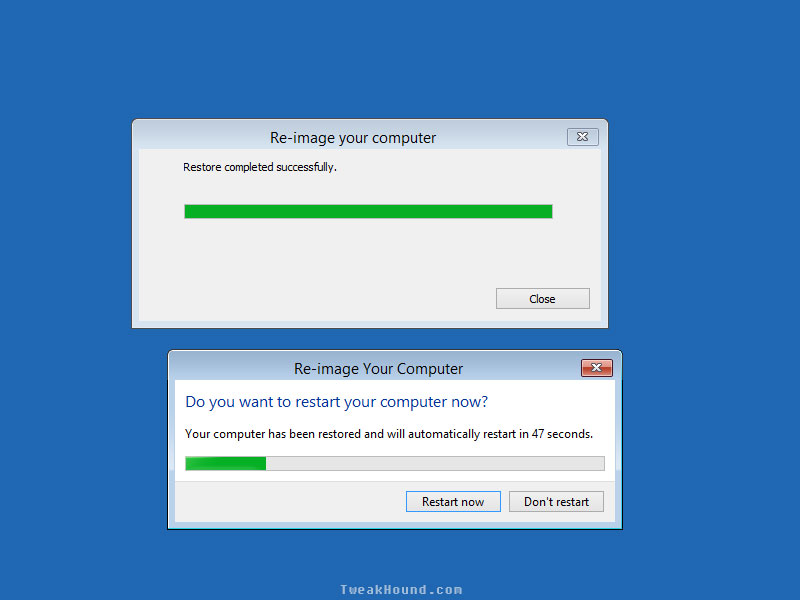 -END-