Creating A System Image
However you get to the program, running it is a snap.
It is important to remember that the system image is worthless if you cannot get to it offline.
In the picture below I am using an external hard drive.
Choose whichever location you prefer then click Next.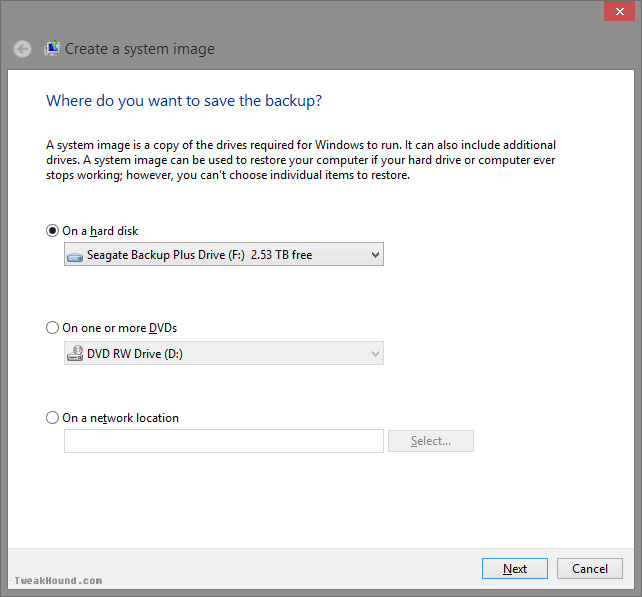 At a minimum you should include your OS partition (C:) and the System Reserved partition (if you have one).
Click Next.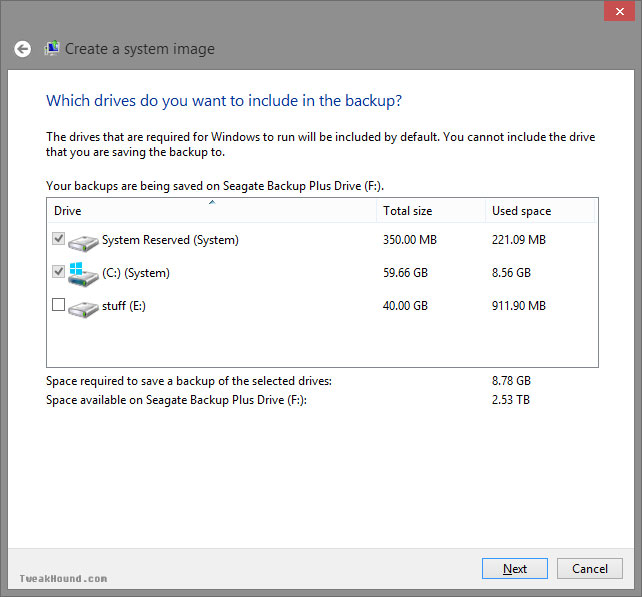 If everything looks right click Start Backup.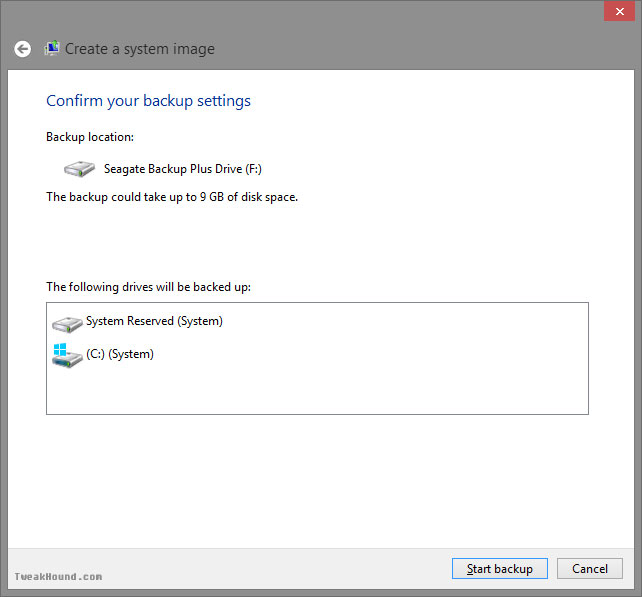 How long the backup takes varies with the size of your OS partition and the speed of that drive and the target drive.
Done!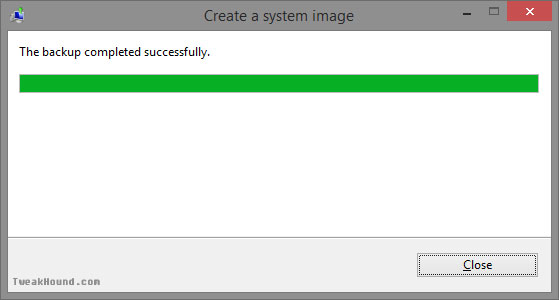 This is what the backup looks like.