So I'm writing the Privacy section of the Win10 tweak guide.
I get to the services I need to disable and the Diagnostics Tracking Service (DiagTrack) service is gone from all my Win10 installs and VM's (all on verson 1511). This is the infamous Win10 "keylogger". It seems Threshold 2 eliminated it? So I opened up a Win10 VM backup from August just to make sure I'm not hallucinating and DiagTrack is there. This is news to me and I can't find any info on this. Is it gone for you too?
To find out press the Windows + R keys, type services.msc and press OK.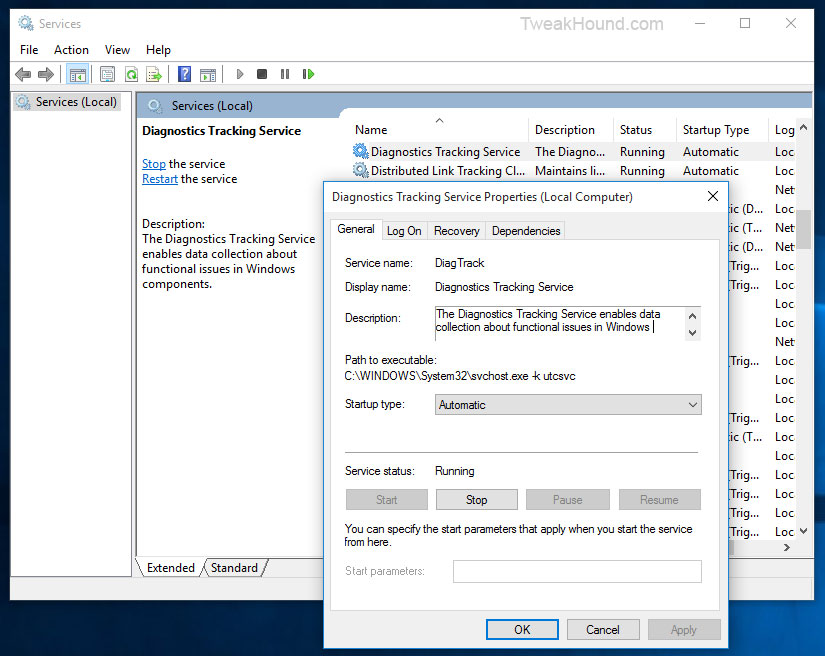 – – – – – – – – – –
UPDATE 0645hrs 19NOV2015
Thanks to a reader there is more info.
The Diagnostics Tracking Service (DiagTrack) service is not gone. Microsoft renamed it to the Connected User Experiences and Telemetry service.
Sneaky, sneaky, sneaky.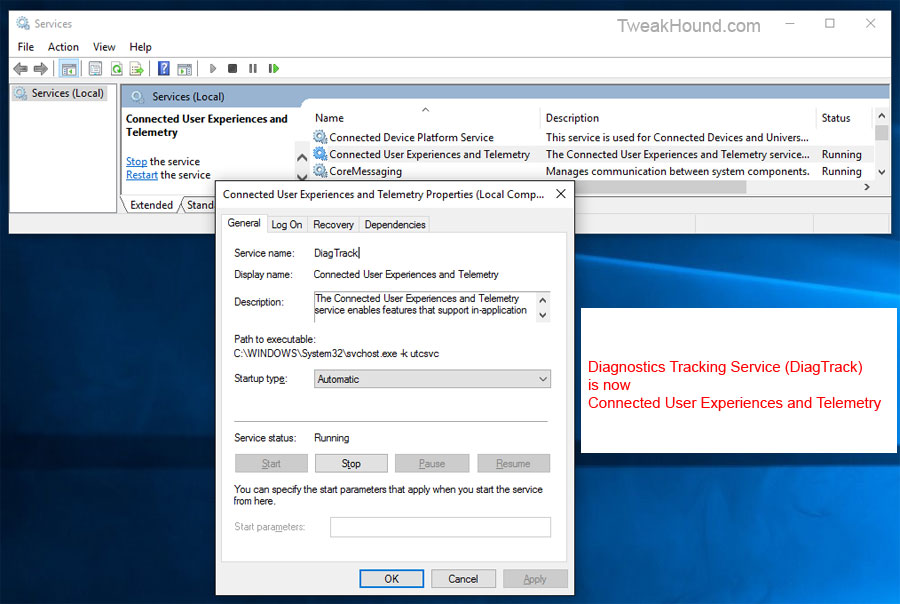 Disable it via services. In the screen shots below I ran sc delete. As the name implies this DELETES the service and may cause issues later.
I DO NOT RECOMMEND THIS. JUST DISABLE IT.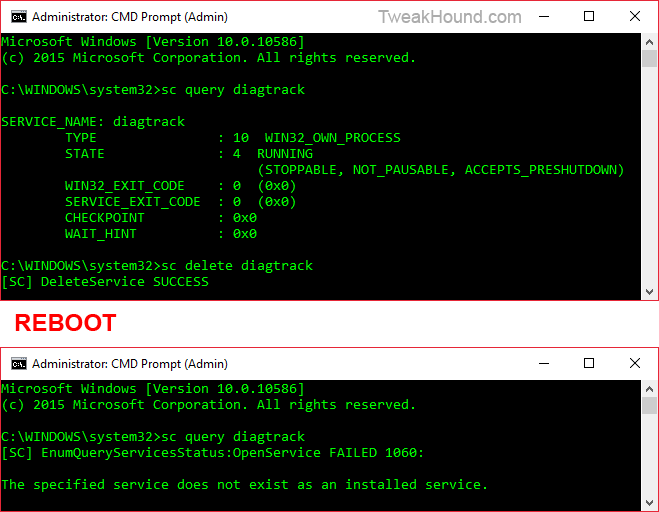 For the Windows 7 Diagnostics Tracking Service please see:
https://www.tweakhound.com/2015/11/02/windows-7-diagnostics-tracking-service/