Windows 7 Backup
In Windows 10 you can backup files just like you could in Windows 7.
Go to: Control Panel\All Control Panel Items\Backup and Restore (Windows 7)
Click Set up Backup

Pick a backup location.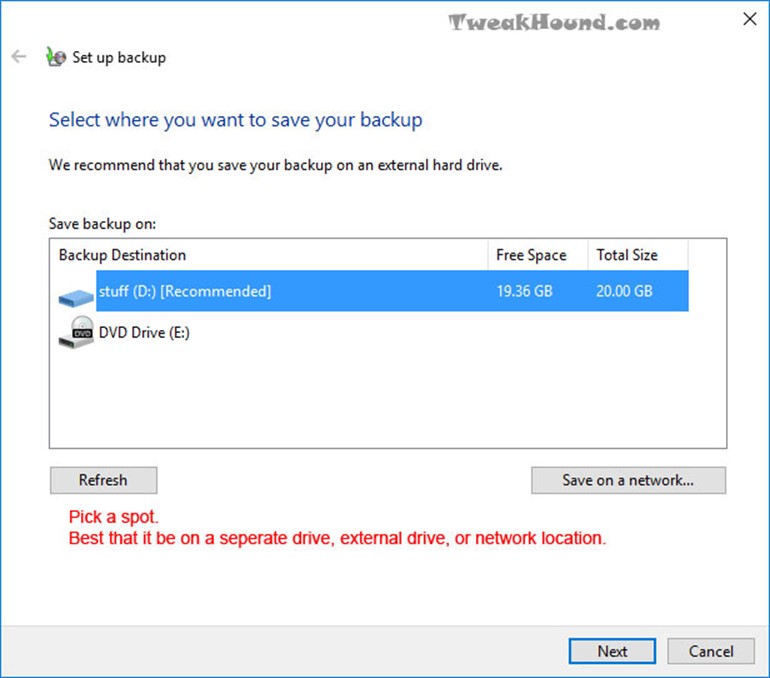 You should do Let Windows choose at least once.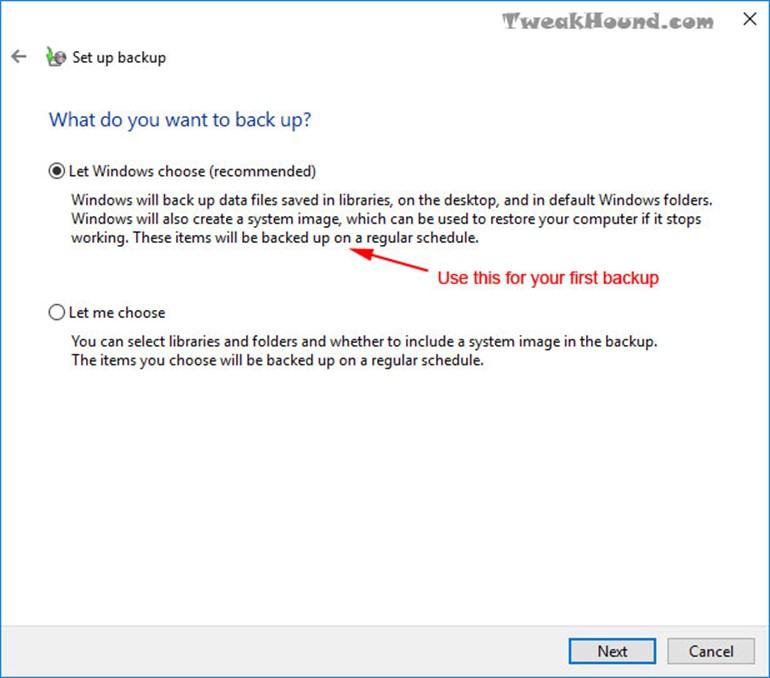 Run it.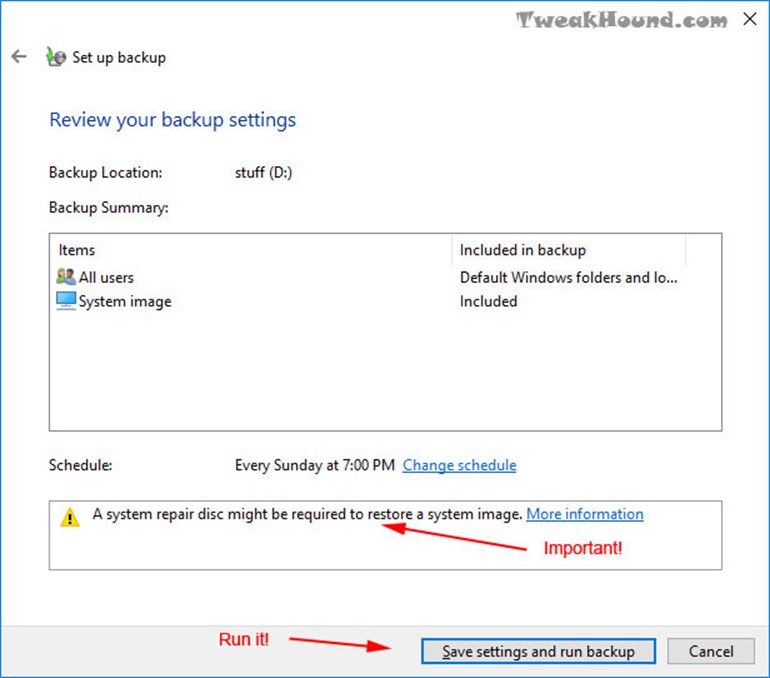 Once you have run your first backup, you can adjust many backup settings here. This is also where you go to restore files.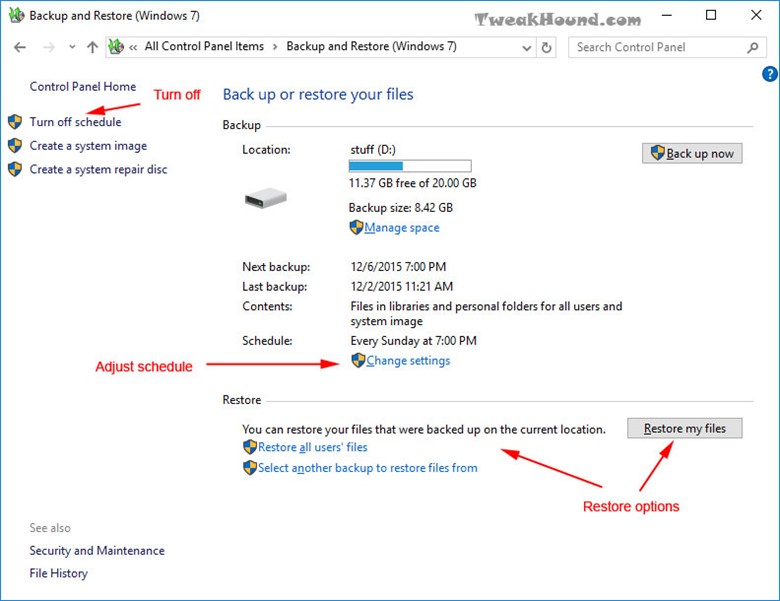 If you ever have to repair or restore files when your computer won't boot it is critical you have a a system repair disc. See the Recovery Media section of this article.