My system benchmarked after KB4056892 and CPU Microcode update (BIOS).
Full system specs here: My New PC – 2017
CPU: Intel i7-8700k
Mobo: Gigabyte Z370 AORUS Gaming 7
GPU: Zotac GeForce GTX 1060 AMP! Edition (Nvidia)
Ram: 32GB
Drives: x2 Samsung 960 EVO NVMe M.2
OS: Win10 Pro
***UPDATED 23JAN2018
My motherboard manufacturer released another BIOS update for this issue.
New scores on PCMark10.

Before We Start
My benchmark method has changed a little. I'm tired of flashing/reflashing/updating/reflashing system images. I've loaded PCMark 10 on my system as I run it. That's where the benchmarks are going to happen.
Results
Intel claimed a 4% overall hit for my CPU in their PCMark 10benchmark tests. (They continue to act like that is acceptable.)
My results:
A loss of 6.4% overall, with a high of 9.9% in Essentials.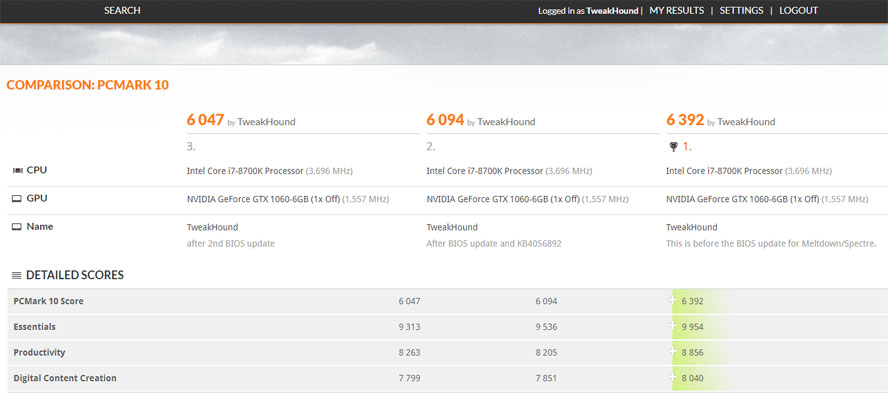 I keep hearing about performance hits on NVMe drives so 2 sets of benchmarks…
AS SSD Benchmark
Access times slower. Nothing conclusive beyond that.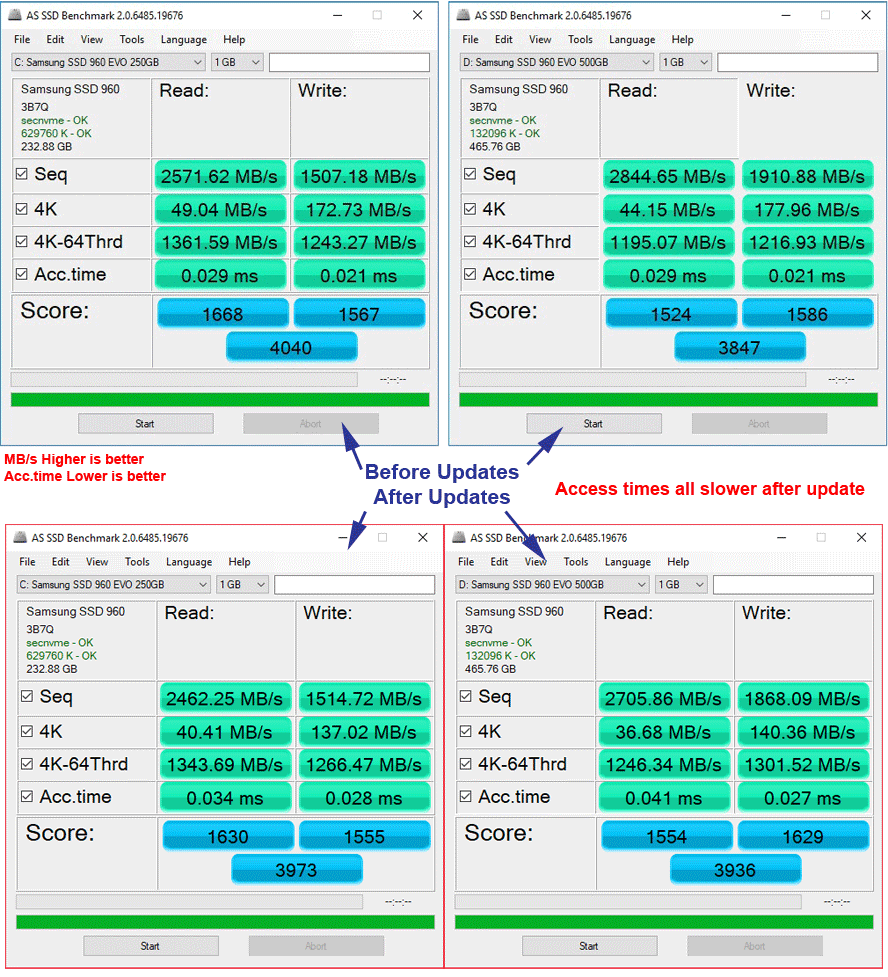 CrystalDiskMark
4K Q32T1 absolutely slammed. Over 40% hit.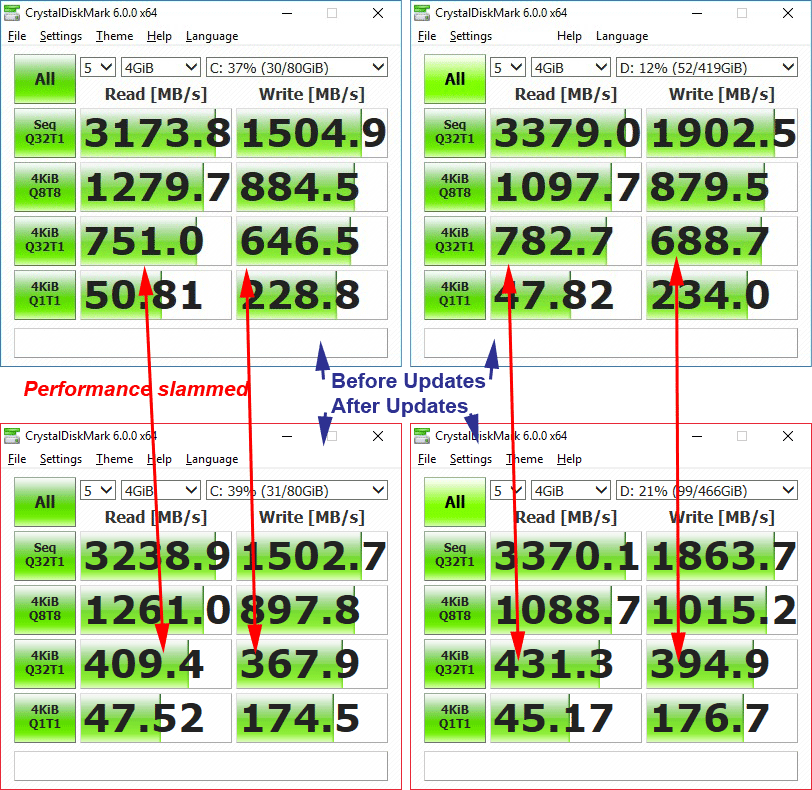 Conclusion
Along with the obvious performance hits in these benchmarks I've noticed general "sluggishness" with file transfers and with extracting large files.
It has widely been established that the effects of the Meltdown/Spectre updates will vary wildly across chipsets. The older your system, the more you'll get screwed. Especially if you're running Windows 7. As of this writing Broadwell and Haswell systems are getting completely hosed.
I stand by my recommendation on this topic. With the exception of my main PC, I will not be updating my systems right now. Not firmware. Not Windows Updates. Whether I update them in the future remains to be seen.