I benchmarked my machine before and after the Win10 April Update.
I want to stress this is a single benchmark on a single computer. The benchmark I ran was PCMark10.
I would appreciate any benchmark results anyone can share.
***edit May 2, 2018, 13:57(EDT)
***2 MAJOR UPDATES TO THIS ARTICLE
see the end of this post…

My rig:
CPU: Intel i7-8700k
Mobo: Gigabyte Z370 AORUS Gaming 7
GPU: Zotac GeForce GTX 1060 AMP! Edition (Nvidia)
Ram: 32GB
Drives: x2 Samsung 960 EVO NVMe M.2
OS: Win10 Pro
Here are my last 5 benchmarks.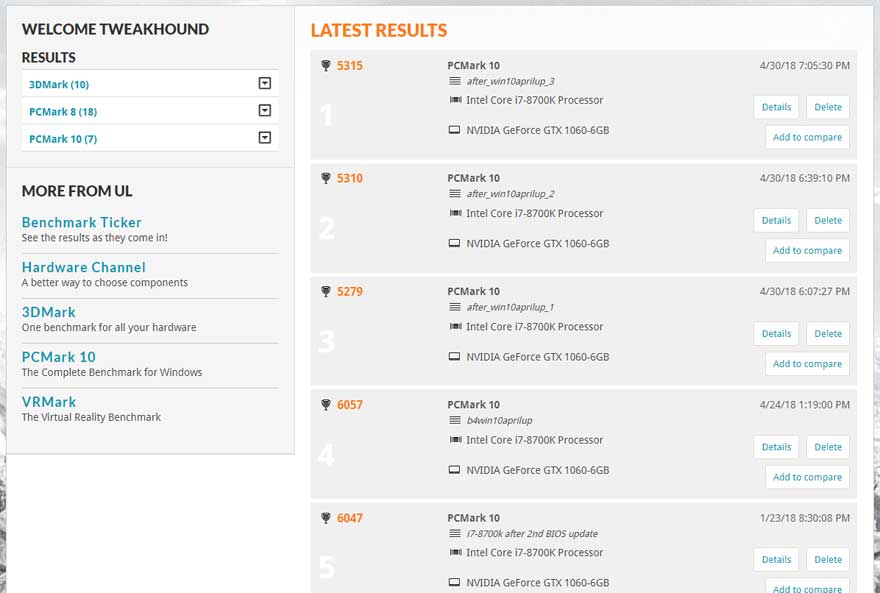 The highest benchmark after the April update was 5315 vs. 6057 before the update.
5315 is 87.75% of 6057
6057 is 113.75% of 5315
Not good.
(I am aware that the GPU clock listed is different. I didn't adjust anything.)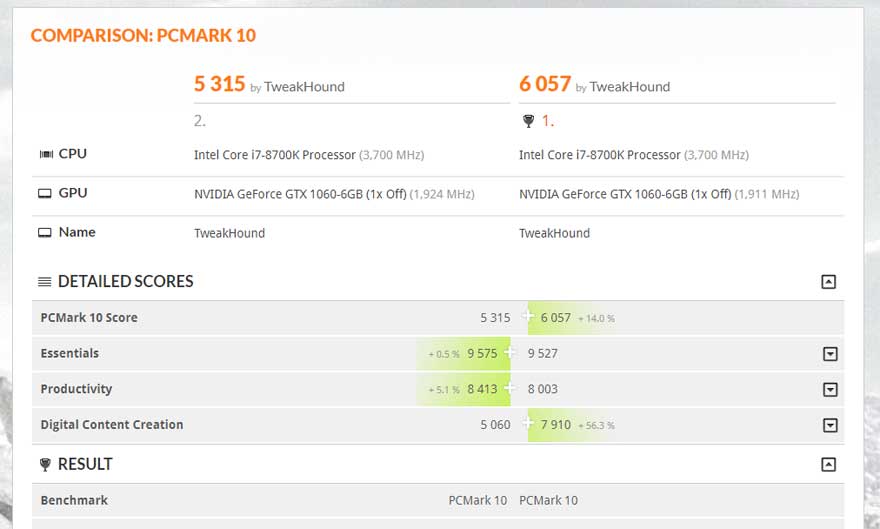 The area that most felt the effects was Digital Content Creation. Crazy.
(And yes, same drivers)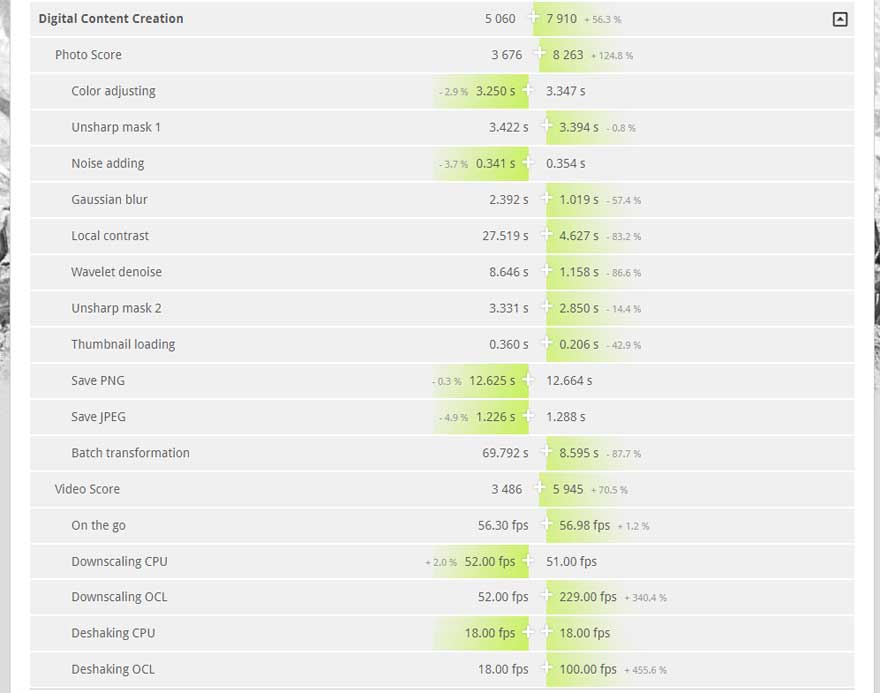 My score before the Meltdown and Spectre Windows and BIOS Updates was 6392.
5315 is 83,15% of 6392
6392 is 120.26% of 5315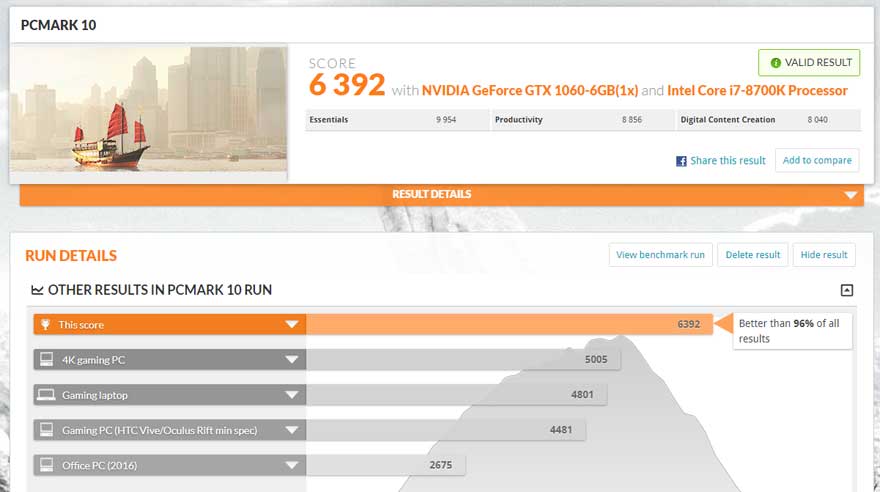 ---
***UPDATE May 2, 2018, 11:15(EDT)
This whole thing has bothered me immensely. Racking my brain, looking at results past and present.
Samsung released new NVMe drivers and I tried those, no luck. In desperation I broke down and tried Microsoft's bullsquat Ultimate Power Plan and Game mode which, as I expected, resulted in absolutely no changes. I even tried overclocking to 5Ghz. Even that doesn't bring my score back up.
Nobody else is seeing what I am. Frustrated I am staring at all the benchmark results. I've restored from images half a dozen times in the last few months. Did I miss a change somewhere? I start combing through my installed drivers… Well, this is embarrassing. My previous Win10 benchmarks were using Nividia 390.65 drivers and I'm now using the 391.35 drivers. Could it be?
I clean install the old 390.65 drivers and run PCMark10 again…
Holy crap! It was the Nvidia drivers all along?!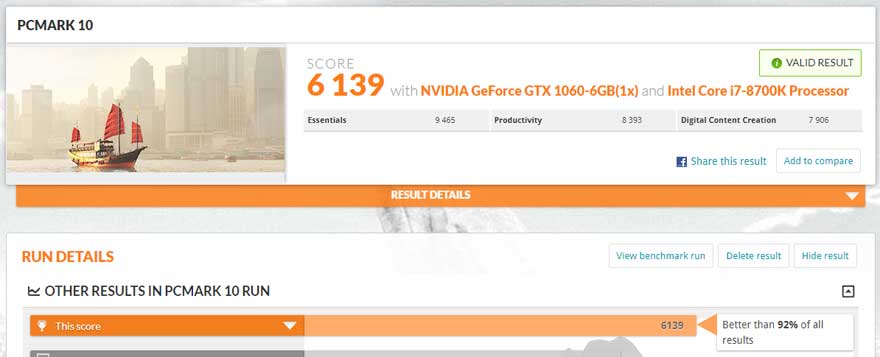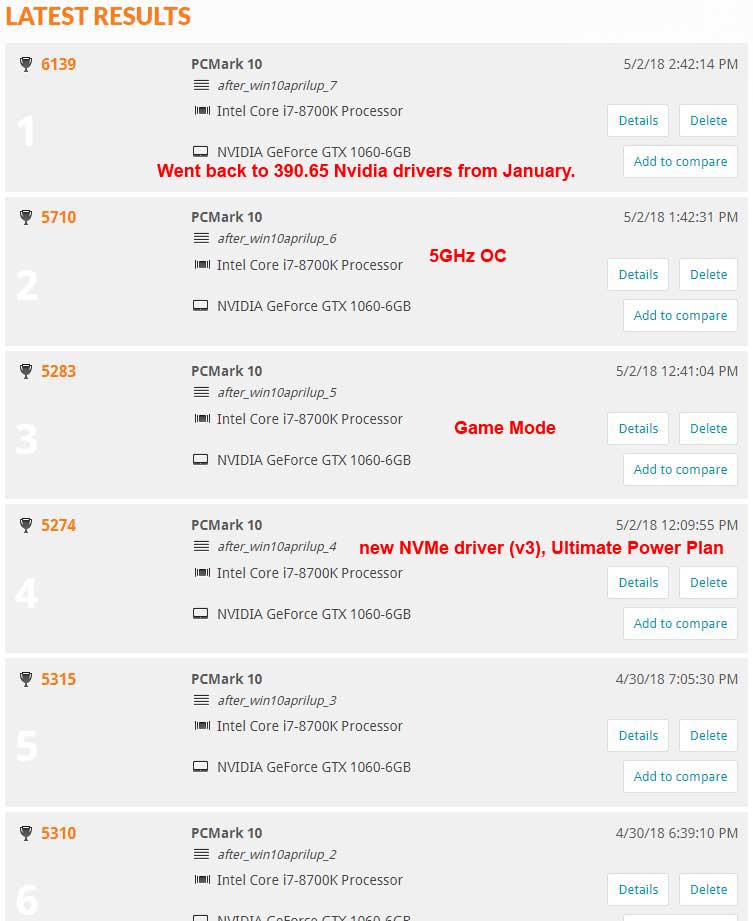 So with new NVMe drivers and old Nvdia drivers I'm now back to my post Meltdown & Spectre patches scores.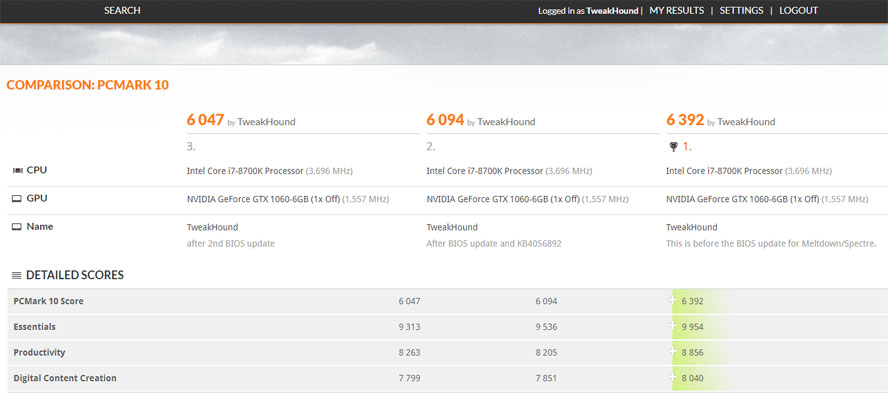 ---
***UPDATE #2 May 2, 2018, 13:57(EDT)
OK, try to follow along.
Nvidia Drivers:
– Before I stalled the April Update I was running 391.31. After update PCMark10 score 5315.
– Then I installed 390.65 Nvidia drivers. PCMark10 score 6139.
– Then I clean reinstalled 391.31. PCMark10 score 6024.
– The I clean installed the newest drivers, 397.31. PCMark10 score 6059.
I am left with the conclusion that the Win10 April Update did something to or mis-intalled the drivers.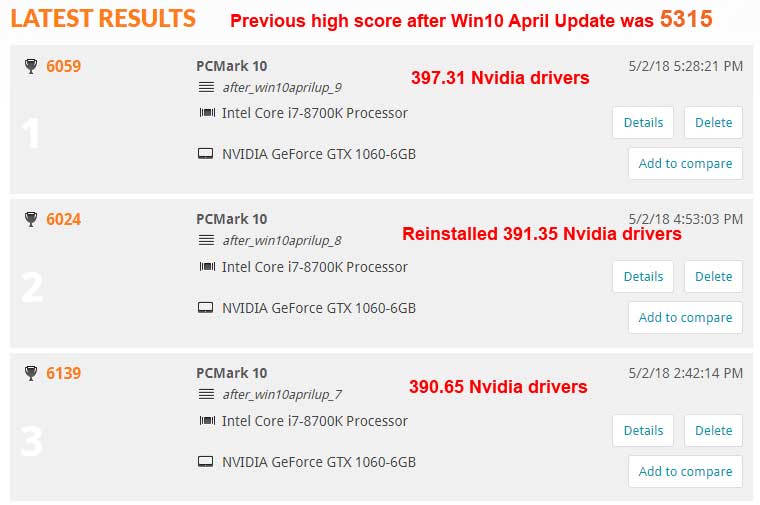 -END-
(for now)