Win10 Printer Blue Screen Fix
"Addresses an issue that might cause a blue screen when attempting to print to certain printers using some apps and might generate the error, APC_INDEX_MISMATCH."
20H2 & 2004 – March 15, 2021—KB5001567 (OS Builds 19041.868 and 19042.868) Out-of-band
1909 – March 15, 2021—KB5001566 (OS Build 18363.1441) Out-of-band
Stuff I bookmarked recently. Some off topic, some not:
I Didn't Know Ducks Tweeted
"After months of stalling, Google finally revealed how much personal data they collect in Chrome and the Google app. No wonder they wanted to hide it."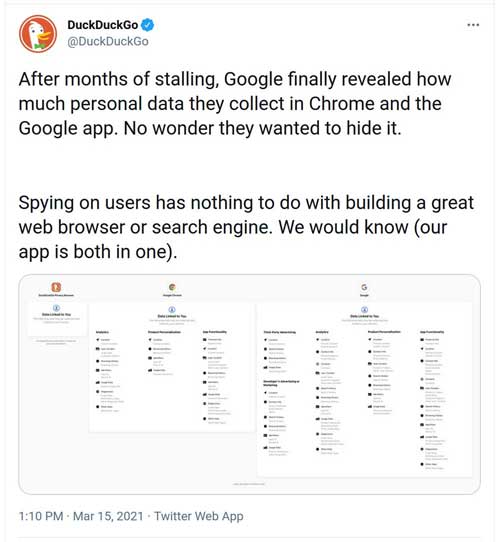 Royals
Here in America we fought 2 wars to get rid of the royals. WTH have I spent the last week avoiding news coverage of this garbage?
Two for Tuesday
Metallica: The Star-Spangled Banner (Golden State vs. Los Angeles – March 15, 2021)

Sammy Hagar & The Circle- "Bad Case Of Loving You (Doctor, Doctor)" (Circle @Home Sessions No. 13)