As many of you know, I consider moving libraries an essential part of my backup strategy.
I decided to post this article because through the years I've discovered some folks don't get it and some folks don't want to do it.
There is an alternative.
Create new folders (or use existing ones) on another drive and simply include them in your libraries.
This applies to Windows 7, 8, 8.1, & 10.
In this example I copied all my libary folders to a new drive. Then I deleted the contents in the actual libraries. Please notice I said contents, not the library itself.
Next I'm going to add my Music from another drive to my Music Library:
1 – Right-click on the folder you wish to include in the library.
2 – Choose Include in library
3 – Pick the library to put it in.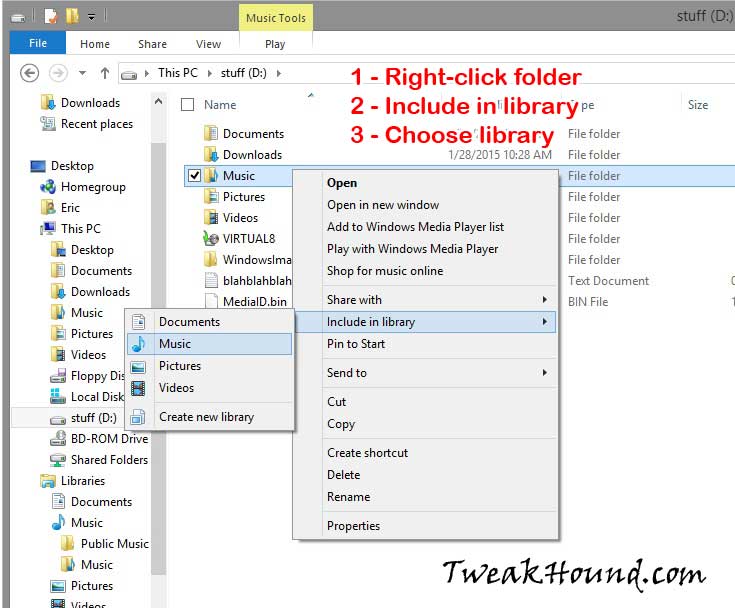 Now when you open your library the included folders content is there too: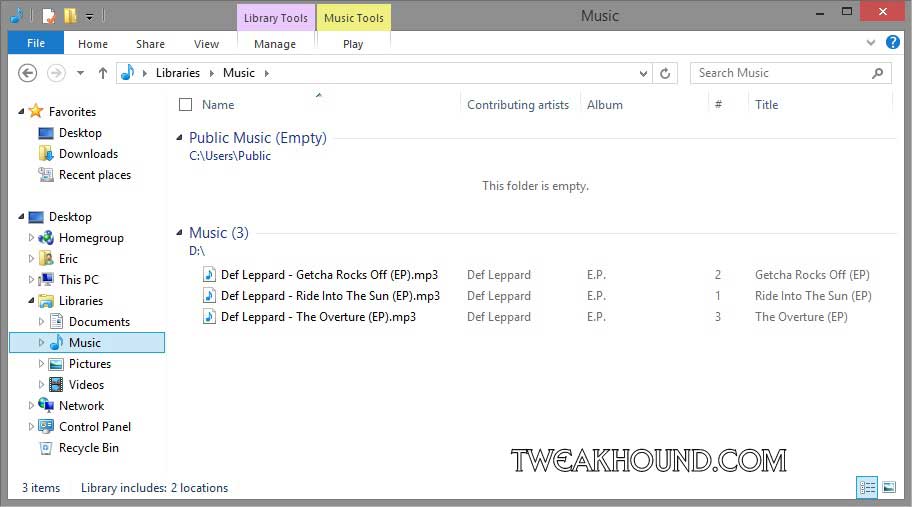 Links:
Libraries: frequently asked questions
Include folders in a library