Download O&O ShutUp10
This is meant to be a starting point. You must use your head.
I don't use the Microsoft Store and I only use the basic default apps like camera, calculator, video, etc.
This program can break things if you don't pay attention.
All these settings are available somewhere within the Charlie Foxtrot that is Windows Settings. The advantage of this program is it puts everything in one place.
My settings (right-click > save link as). You can use this for reference if you like: https://www.tweakhound.com/win10/ooshutup10_TH_mainrig_03DEC2020.cfg
Pretty much "Recommended" settings plus or minus a few things.

First backup your default settings: File > Export settings


Clicking on an item will tell you what the setting does.
The Privacy section should be labeled Privacy and Annoying Stuff because not everything in this section is about privacy.
Some of the stuff like "tips, tricks, and suggestions" are just annoying.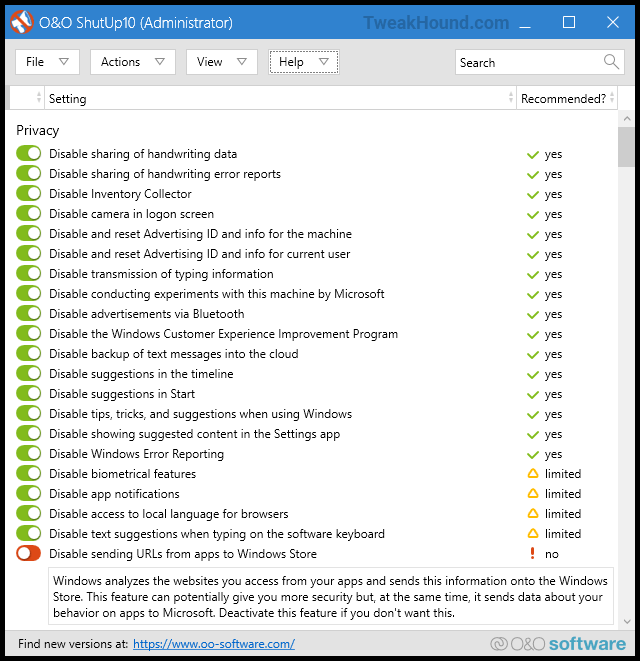 Some things like saving clipboard history you may find useful.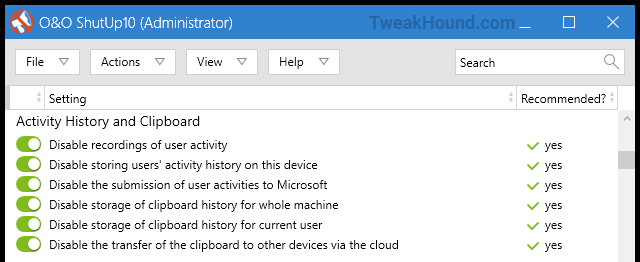 As I've said before, I use very few Windows Apps.
All of the things in this section are adjustable in Windows Settings > General > App permissions .
You can fine tune it there on a per app basis.
* "Disable app access to microphone" will break sound in VMware Workstation Player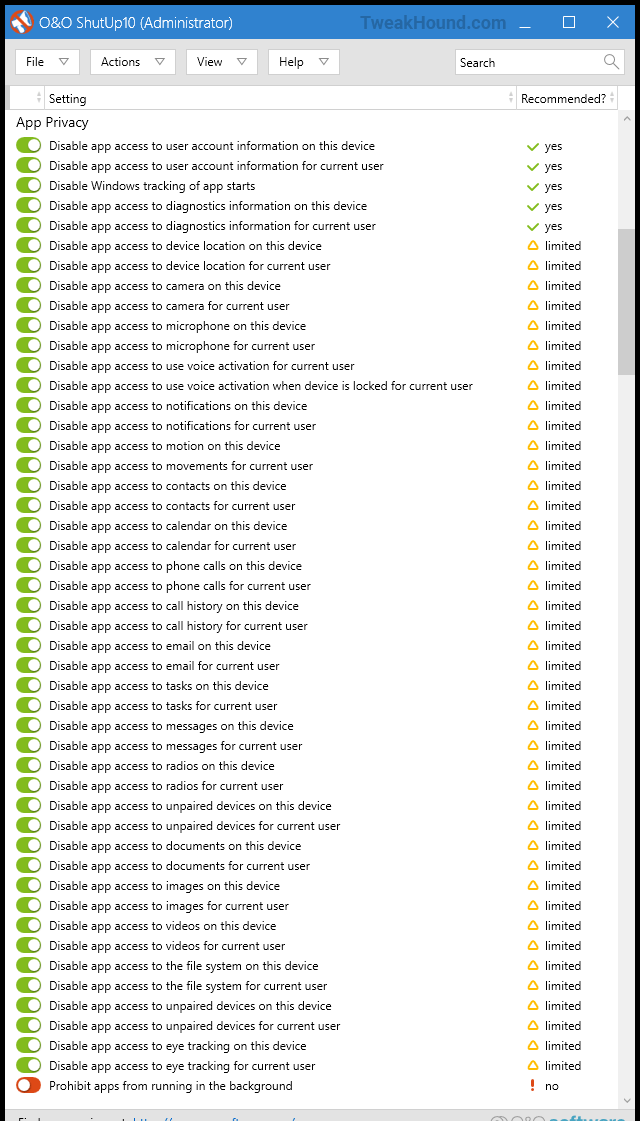 I will not use it in a house
I will not use it with a mouse
I will not use in a box
I will not use with a fox
I will not use it here or there
I will not use it anywhere
I do not like green eggs and ham
I do not like Credge Sam-I-Am
(apologies to Dr. Seuss)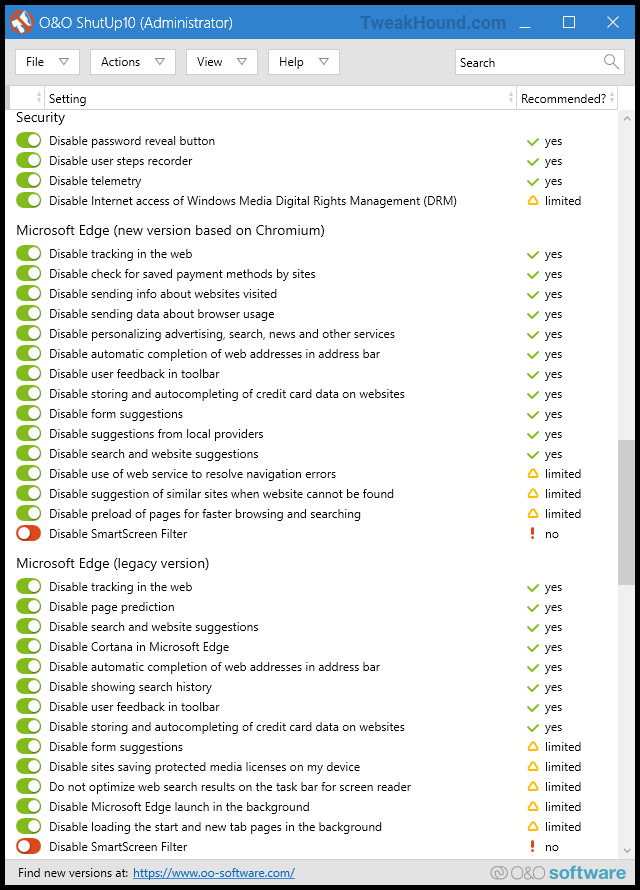 Sync Windows Settings – If you are a road warrior or just like your Windows stuff synced across devices then you need to have all this stuff enabled.
Cortana – Please just go away. Forever. Take Alexa and Siri with you.
Location Services – I can't imagine why I would want my computer involved in Geolocation but to each his own.
User Behavior – No…Just…No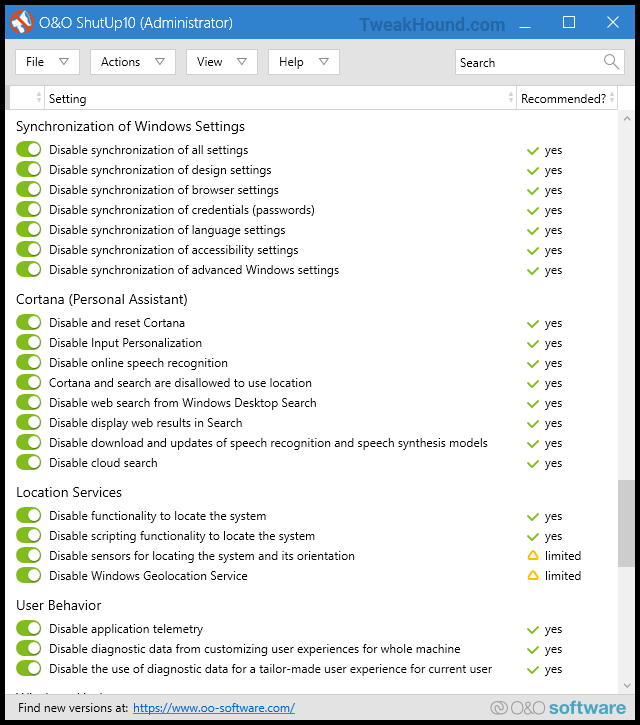 Windows Update – PAY ATTENTION HERE. These are the settings I use on my machines. Testing/investigating is what I do. Every Windows Update breaks something anymore. If you don't keep regular backups, if you don't know how to rescue your computer, if you are on a mission critical system I HIGHLY suggest you consider the "limited" settings in this section.
OneDrive – I don't use it. Have nothing good to say about it.
Everything else in this screen – Microsoft, can you please leave me alone…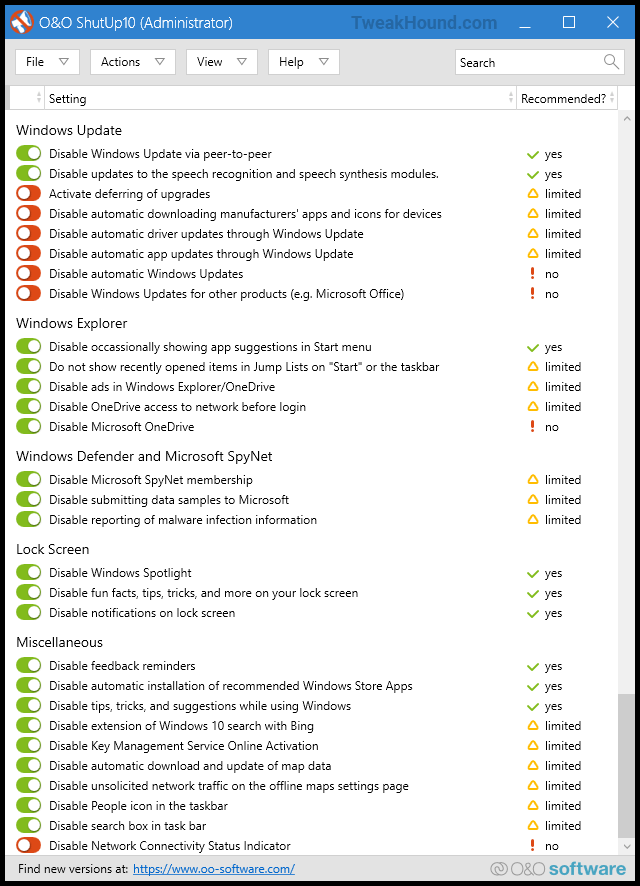 -END-