So my new Samsung EVO 870s came today (250GB & 1TB). I've been benchmarking.
Windows misidentified both drives. In fact it says the 1TB is actually 250GB!
Odd…

The Samsung Magician software gets it right.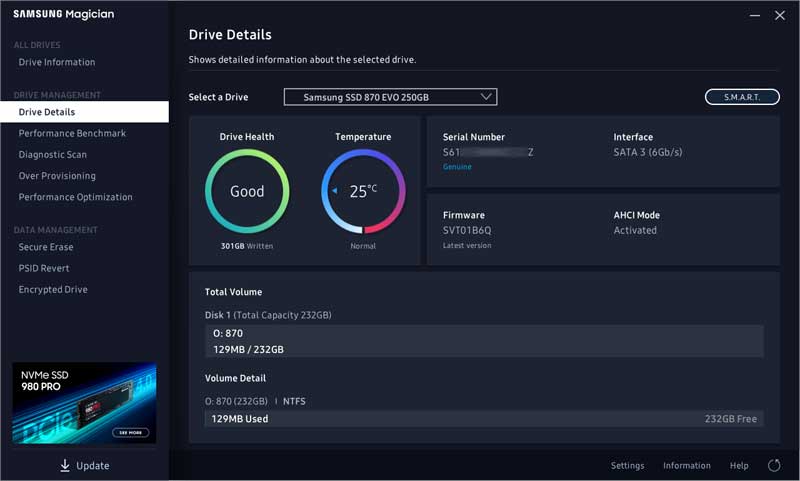 Windows does not!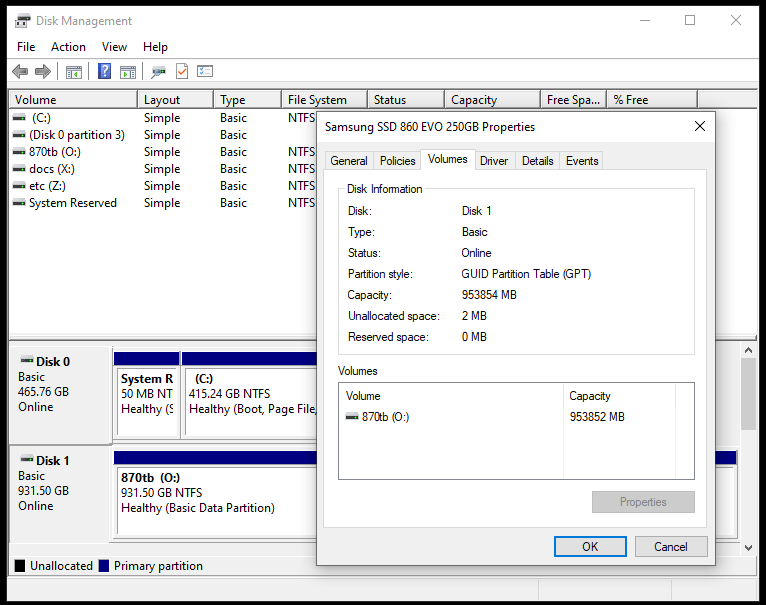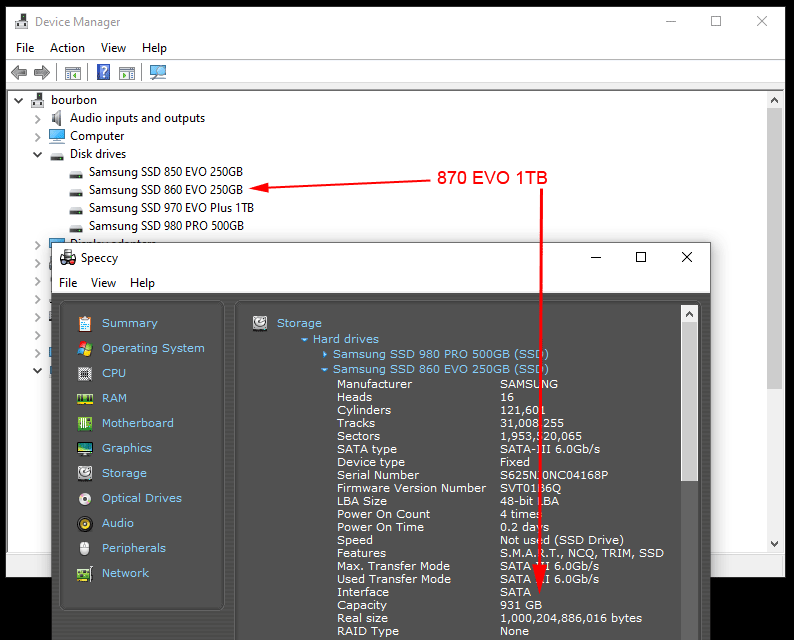 Motherboard?!
I just swapped the drives straight in, shutting down and simply unplugging it and plugging the next one in. It was my motherboard that misidentified the drives! It acted like nothing had changed. So, I swapped SATA channels and the board got it right this time.
Strange but harmless I reckon.
The video clip above is from HERE.
It's Richard Pryor y'all. Def adult material and "not safe for work".