AMD Software Adrenalin 22.8.1 OPTIONAL Drivers
– Support for Marvel's Spider-Man Remastered, Thymesia, Radeon Boost using Variable Rate Shading for Halo Infinite.
– Enhanced Sync improvements
– 1/2 dozen fixes
Download | Release Notes
Security Stuff
Microsoft, CISA Warn of Actively Exploited 'DogWalk' Windows Bug Patched, thanks Allen!
ÆPIC Leak: Architectural Bug in Intel CPUs Exposes Protected Data see: https://aepicleak.com/
Off Topic
I went to visit my in-laws who live about 3 hours away. During a beer run I found the Jif Extra Crunchy Peanut Butter I've been looking for!
GM Makes $1,500 OnStar Subscription Mandatory on GMC, Buick, Cadillac Models
"All Buicks will see a price increase of $1,500. Higher trim GMCs will see an increase of as little as $905 with the Hummer EV getting no MSRP boost. Base model GMC pickups, the Sierra and Canyon, are hit the hardest with a $1,675 increase. By far the most common price hike is $1,500, which also applies to the Cadillac Escalade"
Just another reason Toyota Overtakes GM as Bestselling Auto Maker in U.S. "GM had been the No. 1 auto seller in the U.S. since 1931"
DEWALT Tool Box, TSTAK II, Flat Top
List Price: $35.33
-32% = $24.03
I bought one of these last year to lock up my tech stuff while on vacation.
I double-locked in the car (seat mount) and hotel room (bed frame) using 2 padlocks and a steel cable.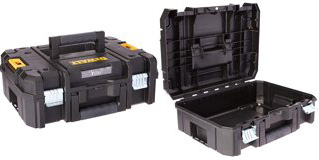 A read asked why I call the critter "Foxy Fox"?
"Foxy on the run
F-foxy
Fox on the run
And hide away"