User Interface Tweakers
All apps in this section are freeware
Classic Shell
Classic Shell is a collection of usability enhancements for Windows. The main features are:
– Highly customizable start menu with multiple styles and skins
– Start button for Windows 7 and Windows 8
– Toolbar and status bar for Windows Explorer
– Caption and status bar for Internet Explorer
All the questions you could possibly have are answered:
–          The Help file
–          Classic Shell FAQ's
–          Classic Shell Performance Tips
–          Ask a question their new forums.
Install screen. Personally I only use the Start Menu but you may find the other stuff useful.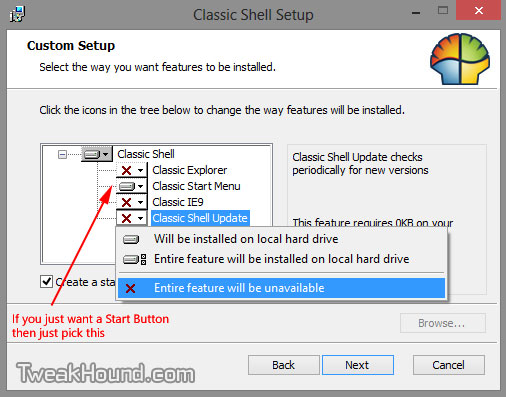 ---
Classic Start Menu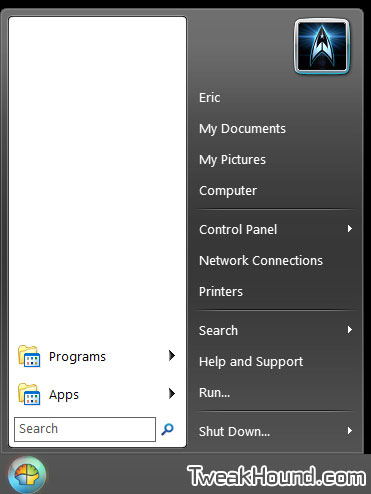 Look at all those configuration options! The Help section and Backup button are your friends!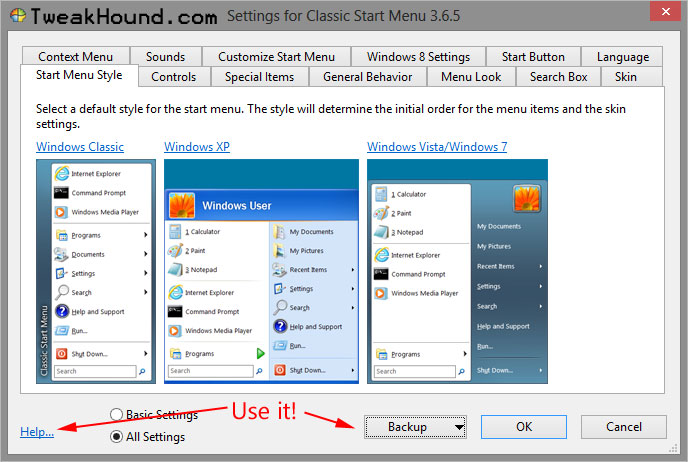 The options I use in the Windows 8 Settings tab: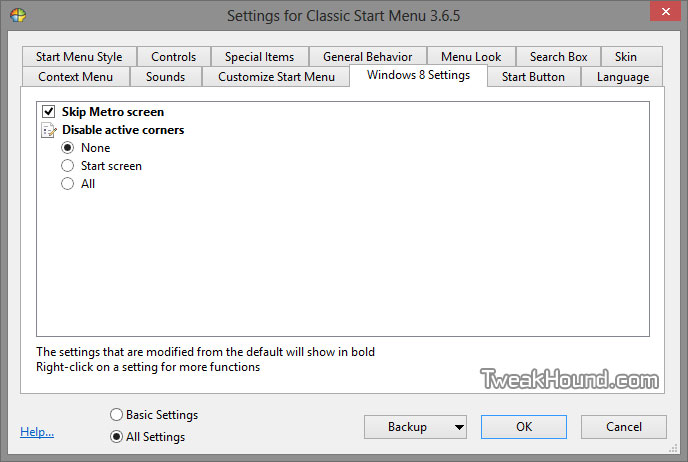 If you want to add Classic Explorer this is what it adds to Windows 8: