Tips For This Guide
What to call the new interface?
Metro or Metro User Interface was the first name given to it. It has since been called the Modern UI and the Windows UI (as well as several other unseemly things). For the purposes of this guide I'm going to call it Metro.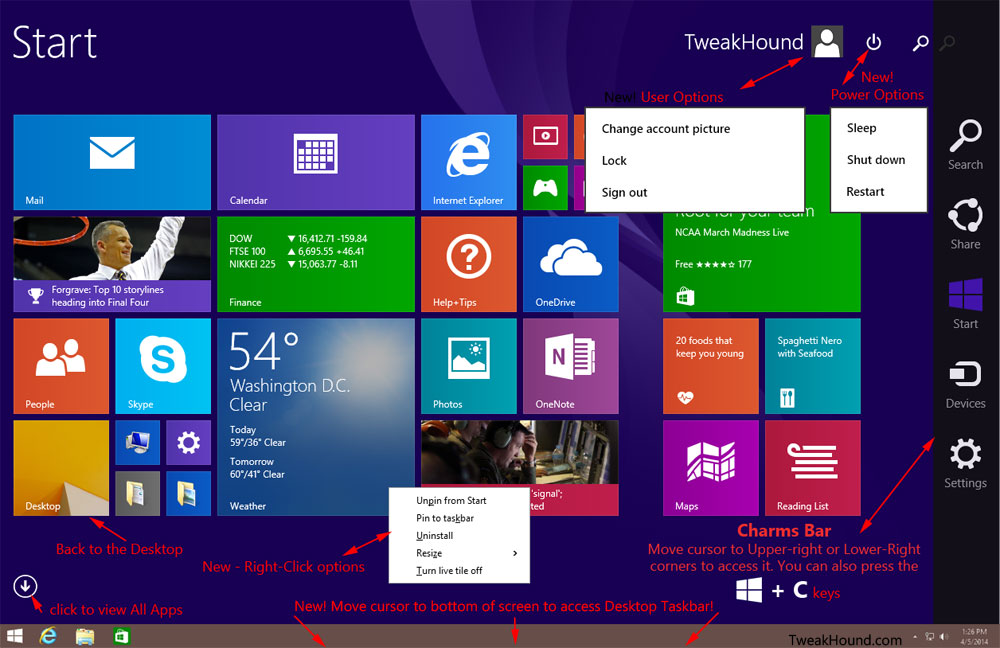 ---
The Windows + Pause|Break keys
The Windows + Pause|Break keys shortcut is one of my favorite shortcuts. This shortcut brings up the System Properties window. From there you can access a number of other tools and settings windows.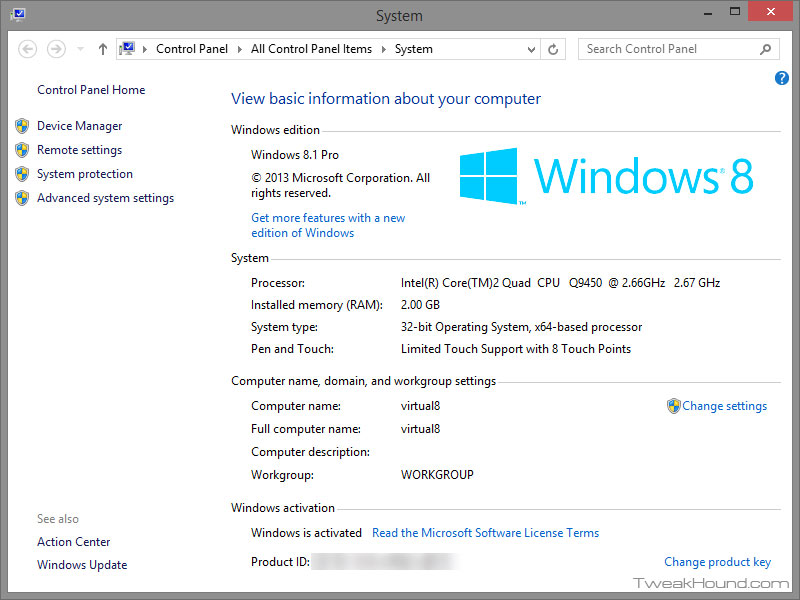 ---
Windows + R keys
Throughout this guide I will often say press the Windows + R keys to enter the run box. This is "old school" and it's just the way I do things. You can accomplish the same thing by typing the command in the Search Box provided by the Search Charm.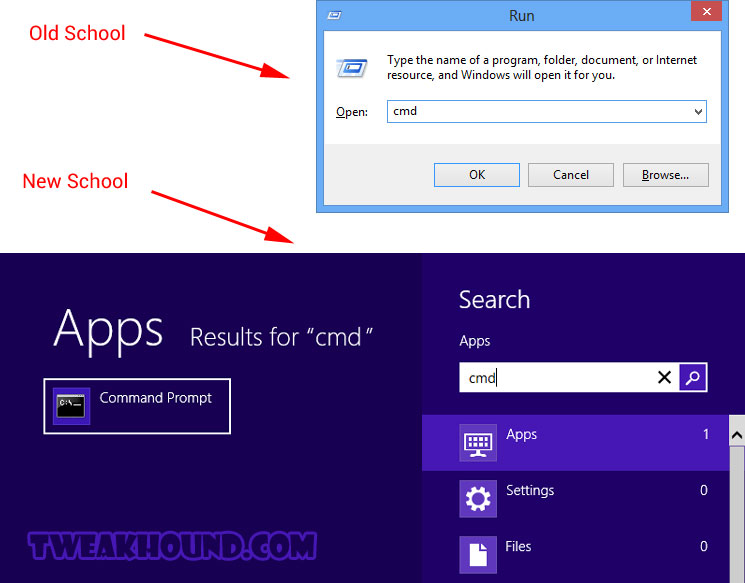 ---
The Run box is < The Search Box
While there is a definite speed advantage to the Windows + R keys we all should get use to that Search charm. In many ways it is a superior way of doing things.  Let's say you want to delete that loser of an Ex's user account from your computer but you aren't sure where to go. Just type "user" in the search box and look at those options (I know it's hard to see but Windows gave you 18 options under settings off of "user).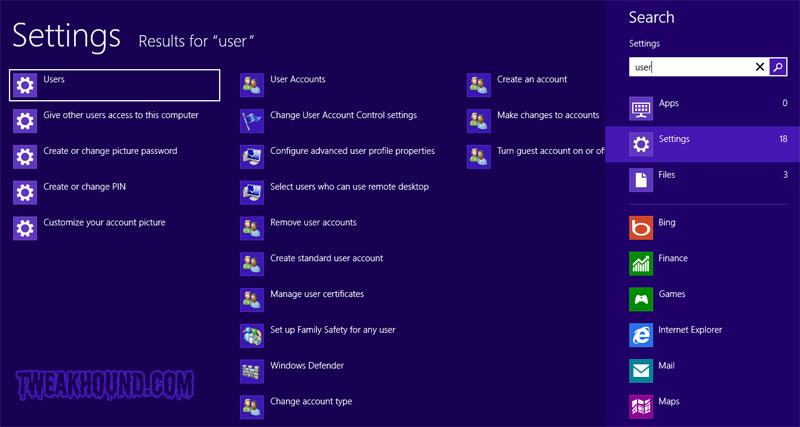 ---
Closing Metro Apps
Move the cursor toward the top of the screen and a titlebar will appear. Click the X to close.
Or
Press the Alt + F4 keys.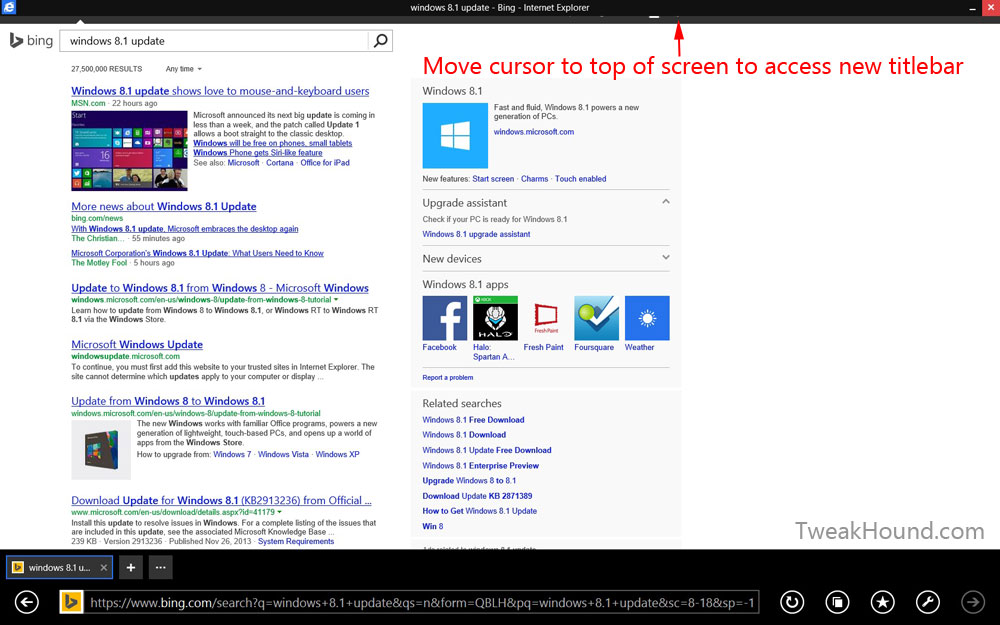 ---
Windows Help & Tips
New for Windows 8.1 is a Windows Help & Tips tile. Everyone should give it a go.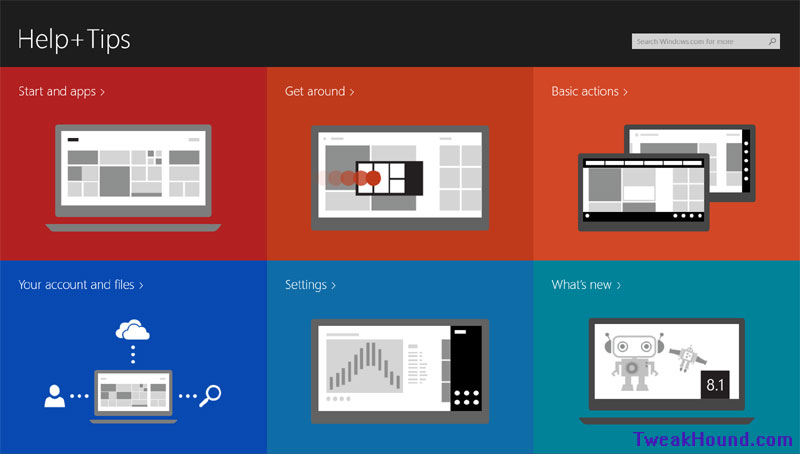 NEXT >>>