Search Options
Windows 8.1 has integrated Bing into its search.  What this means is that by default Microsoft via Bing can now theoretically track what you search for on your own computer. Microsofties will roll their eyes at this but when Google does this they have a cow. Yea, yea, I'm sure MS will claim "nothing personally identifiable" is saved or some such gobbledygook. Oh, did I mention with Bing comes ads too?!
Fortunately you can disable this.
Press the Windows + I keys > click Change PC Settings > click Search and apps > move the Use Bing to search online / Get search results and web results from Bing slider to Off.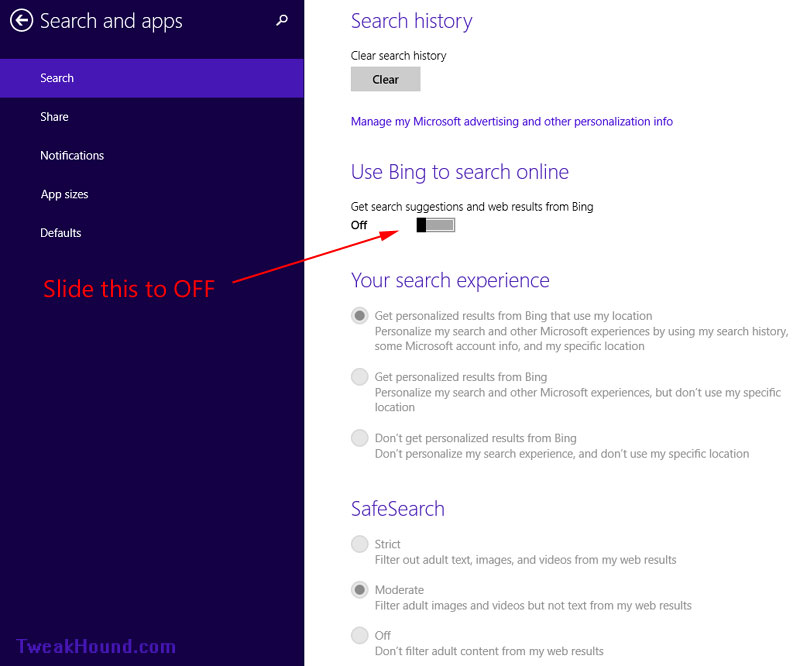 NEXT >>>